Our feature writer Fiona Scott is attending the SuiteWorld 2023 conference in Las Vegas and is learning all about NetSuite, Oracle and meeting entrepreneurs from across the world. This is the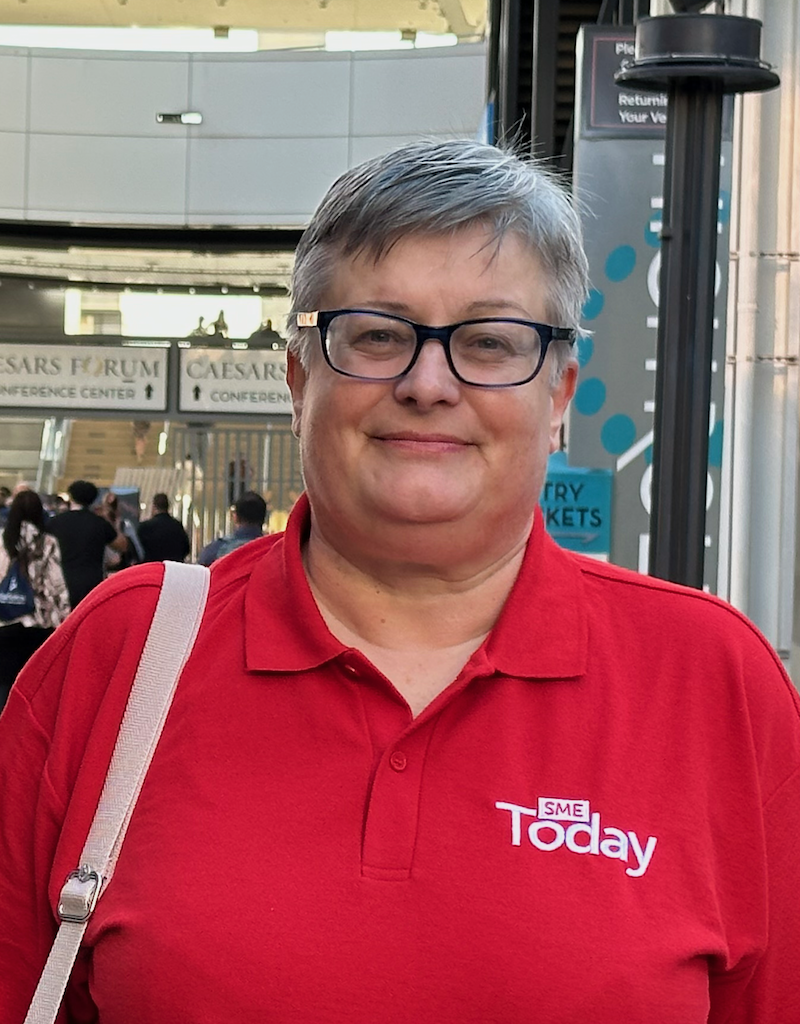 second of a series of articles from that conference.
The official opening to the event was a keynote speech by Evan Goldberg founder and executive vice president of Oracle NetSuite.
 Fiona said: "Having never been to a big business conference stateside before, the dancers at the beginning dresses in 'business attire' was a bit of an eye-opener. It was done in true 'American' style as we Brits might say. This team know how to put on a show.
 "Then the true story emerged immediately as 'AI Evan' made 'his' appearance and that really set the tone for all that followed."
As software platform NetSuite celebrates its 25th anniversary, it's clear its future and that of its customers will be immersed in the rapid development of AI.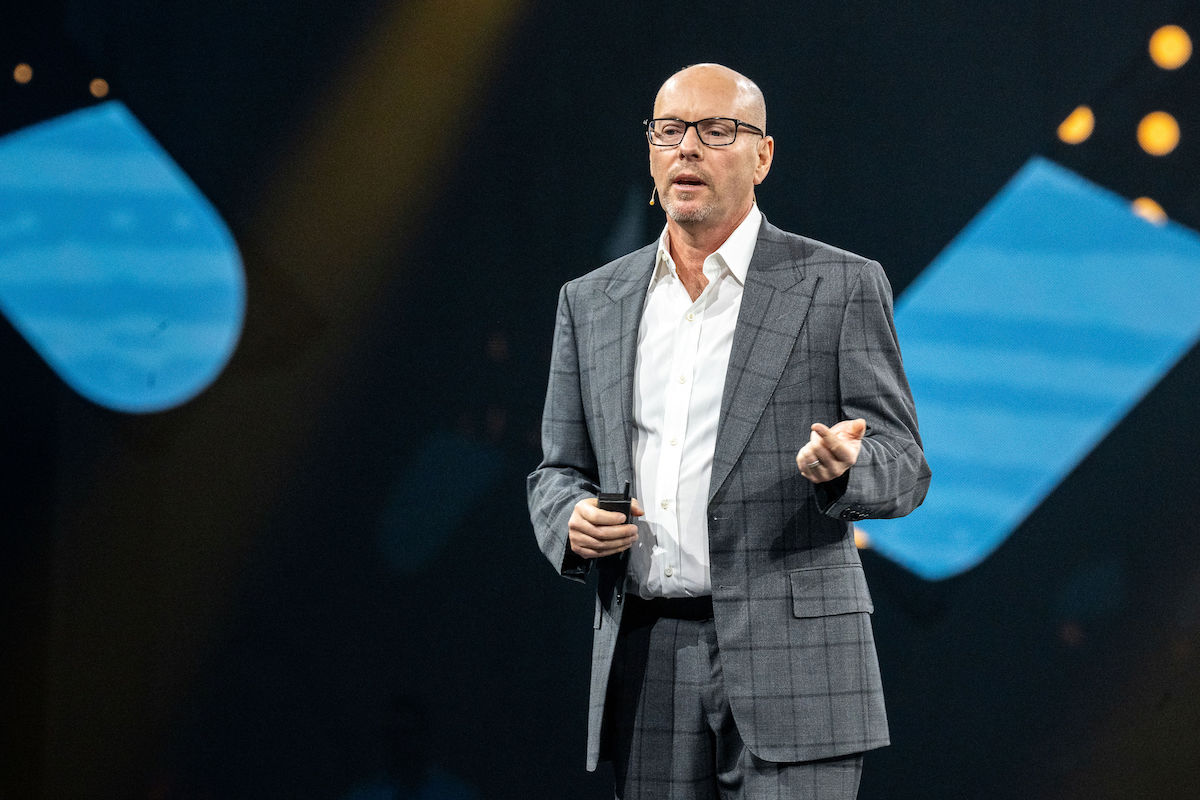 Too many announcements to mention in detail, these new additions are all designed to help businesses of all sizes to become more efficient, productive, agile and financially fit by working with NetSuite.
All attendees were initially taken back in time to 1998 when NetSuite began as NetLedger offering financial solutions using technology which was cutting edge at the time. The company went on to go public in 2007 and joined the Oracle brand in 2016. Today NetSuite – or Oracle NetSuite – has more than 37,000 customers globally.
The theme of SuiteWorld2023 is 'Suite Up!' and Evan set out new applications and improvements to existing applications to benefit existing customers or new customers can use as a resource for growth. Let's face it, it's a clever investment as most sales come from the upsell to customers already in the 'family'.
These changes and additions included:
* NetSuite Planning & Budgeting – offering new AI-powered capabilities to help organizations automate data analysis to improve and accelerate decision making. This enables customers to easily uncover and highlight trends, anomalies, and correlations.
*NetSuite Text Enhance: where AI will use text to reduce labour intensive tasks  across the main business disciplines of finance and accounting, HR, supply chain and operations, sales and marketing, and customer support. This functionality means AI produces relevant drafts of communications/emails that can be easily reviewed, edited and approved.
*NetSuite Pay: A new embedded digital payments solution helping customers accelerate and simplify the application and onboarding process for new accounts. With NetSuite Pay, customers can integrate solutions from payment processing providers with pre-negotiated rates and fees, to improve the simplicity and transparency of payments processing. Versapay is the first partner to support this new solution.
*NetSuite Benchmark 360: A tool that helps organizations analyze key operational and financial metrics and understand how they are performing compared to their peers in their industry and region. This will help them benchmark their own performance to improve or to lead from the front.
*NetSuite Electronic Invoicing: an e-invoicing solution that helps organizations optimize payment and cash collection, reduce costs, and streamline global invoicing compliance. This is being offered in partnership with Avalara (experts in automation around tax compliance globally).
One interesting feature for product-based businesses is the introduction of a flexible licensing model which will give customers task-specific licenses for employees that don't require full access.
For example, a warehouse employee may only need access for receiving, picking, and shipping, and now will gain access to relevant warehouse management functionality without requiring a full subscription.
This will initially only be available for NetSuite Warehouse Management though there are plans to expand this offering over time.
Fiona said: "For me the case studies of companies using the platform proved the most practical in showing how this kind of software really has an impact on the day-to-day life of a business.
 "Natalie Laackman talked about the impact on MedSpeed, a USA-based company which specializes in providing a same day delivery courier service to the health sector  – therefore it specializes in the world of 'medical'. The company has around 3,000 delivery staff across 100 hubs with more than 2,000 vehicles travelling around eight million miles a year. Efficiency is key to the smooth running of such a mammoth operation."
Natalie said: "We see NetSuite and its relevant applications as a tool that is not to be monopolized by the finance team, our general managers are trained to use it," she said.
Another speaker was Jeff Hampton of Terlato Wines International, which imports fine wines and artisan drinks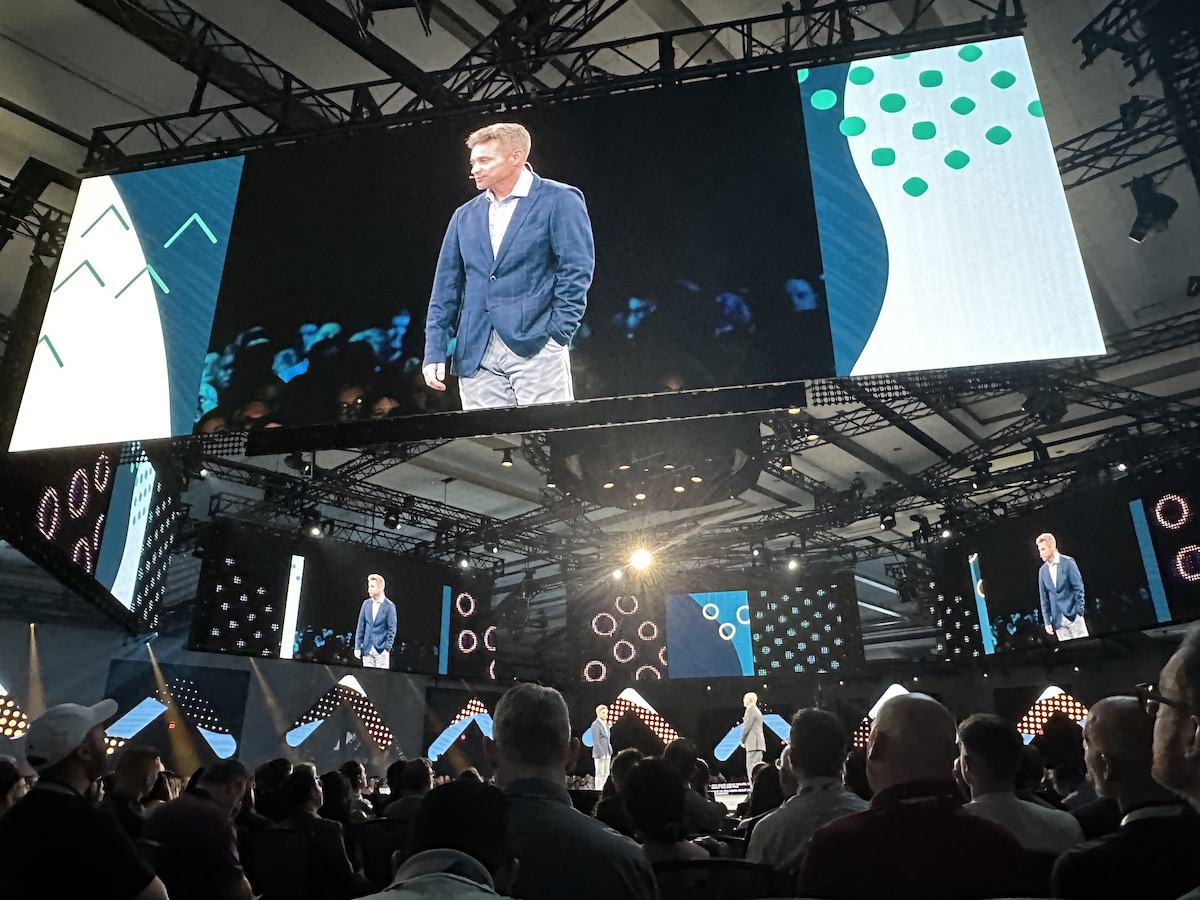 all in the 'luxury' sector and has done so for more than 50 years. At its heart, a family business, the Terlato team has recently started to implement NetSuite into their organization. Previously the team had a range of different tools which made data analysis confusing and hard to trust when it came to decision-making around products, purchasing and other strategies.
Jeff said: "It has provided insight to our sales people and management team in a way we have never been able to do before."
More to follow from Las Vegas…