Baroness Dido Harding has been appointed to lead the programme of testing and tracing as part of the government's ongoing response to coronavirus.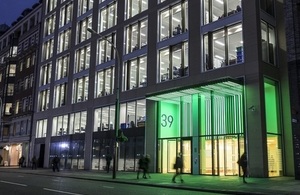 NHS Improvement chair Baroness Harding will start the role immediately and report directly to prime minister Boris Johnson and cabinet secretary Mark Sedwill.
Professor John Newton, the government's head of testing, role is being "expanded" to allow him to ensure coordination between the testing and test and trace programmes, supporting Baroness Harding a government statement said.
Health and Social Care Secretary Matt Hancock said:" Baroness Harding "significant experience" and " fantastic leadership" will bring "added strength" to our test and trace programme. Baroness Harding, a Conservative peer, joined NHSI as chair in October 2017
An Umpaid role, Baroness Harding will lead on the new NHS COVID-19 app, swab and antibody testing, contact tracing, national surveillance as well as immunity certification.
Baroness Dido Harding said: "As we move to the next phase of the government's plan, I am confident that we can use the very best of our tech, research, and people power to help keep COVID-19 at bay."