Paul Holmes, managing director of PCH Business Support Ltd, has been awarded the contract to run one-to-one business support on behalf of OxLEP (local enterprise partnership) and the Oxfordshire Growth Hub as part of their response to the Covid19 pandemic.
The business man from Swindon will be running virtual sessions with business owners needing help and guidance as a result of the current situation.
He said: ""Having worked closely with the OxLEP Growth Hub team over the last six months I am absolutely delighted to be invited to deliver much needed support for business owners across the county. I love helping business to achieve under normal circumstances – but right now I am working with a wide range of companies and organisations to help them survive the coming months."
With many businesses struggling with the loss of customers, wage bills, ongoing business costs and trying to understand the various levels of support from the UK Government, many owners and directors are overwhelmed.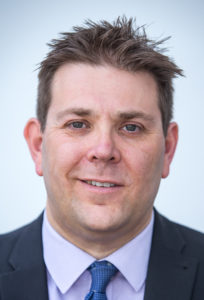 "For many the support does not apply or may be too late to arrive and business owners need immediate help," Paul said.
"In many cases there is real hope, that by adapting the business to the current demands, it's possible to not just survive but to strengthen the business significantly for the future."
Sessions will look at each business in detail, identify if government support is applicable, identify practical steps to reduce costs, look at financial support options and where possible look at ideas to adapt the business, taking part of it online.
Paul is already well known to OxLEP having completed a role as an adviser for their funded programme from November 2019 through to early March 2020.
Helen Brind, Oxfordshire Growth Hub Manager said:
"We are delighted Paul has agreed to deliver that support over the coming months. He's a highly experienced business adviser with great client feedback, delivering fantastic support and advice to a wide range of Oxfordshire businesses. We are confident he will continue to bring real help and guidance to business owners under these difficult circumstances."
PCH Business Support was set up in 2016 by Paul who is a business consultant and engineer with almost 30 years' experience in corporate businesses, manufacturing, project management and working with business organisations. For more information visit https://www.pchbusinesssupport.co.uk
For Oxfordshire businesses needing help please contact business@oxfordshirelep.com
For non-Oxfordshire businesses contact Paul@pchbusinesssupport.co.uk