Manchester-based independent ratings specialist embarks on accelerated recruitment drive.
Fast-growing business rates reduction specialist, RVA Surveyors, has launched a targeted recruitment drive that will see the family-owned company triple its workforce in the next 12 months.
Professionals are being sought across a range of full time positions including senior surveyors, senior credit controllers, ratings surveyors, key account managers, junior customer service agents, junior audit executives, telesales executives and data administrators. Apprenticeships are also being created for school leavers.
15 new roles have already been filled with 52 more positions set to become available in the coming weeks as RVA seeks to increase its headcount from 50 to 150 by next summer.
The majority of roles will be based at the specialist's Manchester office in Denton but will have a UK-wide reach, as the company strives to help businesses across the country reduce their property's business rates liability.
The business is also seeking a number of field-based freelance property consultants in its key growth regions, including Manchester, Yorkshire, Tyne and Wear, London and Wales.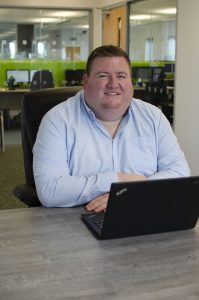 Anthony Hughes, Managing Director for RVA Surveyors commented: "Here at RVA, we have found that 50% of all properties we have engaged with are paying too much in their business rates. RVA Surveyors have been engaged by over 40,000 UK commercial properties and our support enables them to navigate the complexity of the business rates system. This substantial recruitment drive will allow us to expand our friendly team and help even more companies to gain valuable reductions or rebates."
Interested candidates will find more information at https://www.rvasurveyors.com/careers/