'Business Women in' (BWi) has been named Diversity and Inclusion Champions at the 2021 Business Awards UK. BWi is a UK networking company that represents a nationwide community of diverse businesswomen working in a range of sectors. This award is in recognition of their unique approach to the Government's Kickstart Scheme and their commitment to creating a diverse and inclusive workplace and community.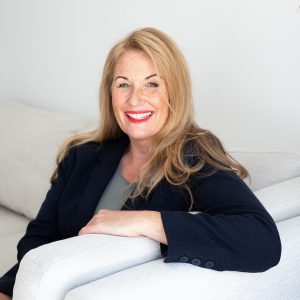 Michelle Eddahar, Founder of Business Women in, said: "I am so thrilled that BWi has been recognised for this award. This achievement sums up the hard work and dedication of our employees and members over the past few years. Diversity and Inclusion are core values of BWi and have been an important influence in the way we approached the kickstart scheme."
 BWi's eclectic workforce has grown exponentially in the pandemic as they participated in the 'Kickstart' scheme. They have now surpassed an impressive milestone of welcoming 100 kickstarters since May 2021, with another 50 set to join them in February. BWi's mission to bring women together through networking, self-development, and collaboration is reflected in their approach to the scheme: the company took a unique approach by not interviewing candidates, but instead hiring them based on a willingness to learn.
BWi recognises the importance of diversity and inclusion within an organisation and workforce, with employees being able to learn from each other's experience and perspectives all of which enable employees and members to feel valued and represented throughout the whole organisation.
Whilst BWi is a community for women, they have established a diverse workforce of young men and women, with one third identifying as members of the LGBTQIA+ community, and 30% have some form of disability and/or accessibility needs. BWi felt it was important to build a diverse and inclusive workforce as they recognise the value of shared perspectives and experiences. As well as developing the kickstarters' skillsets with the aim to enhance their employment prospects, BWi have adopted a flexible and inclusive approach that understands individual needs and career aspirations of each kickstarter, offering work-from-home, one-to-one meetings, and flexible working hours. They recognised the challenges of the pandemic and remote working, so sought to provide an opportunity to learn for those who couldn't commit to traditional working hours. Throughout the scheme they tailored work towards employees' interests, organising internships outside of the organisation for those with a specific interest in an industry (such as fashion and tourism), creating side projects (sustainability, PR and social media management) and had internships in marketing lined up for when the scheme ends.
Kickstarter Carlos Gutierrez Grigg commented "BWi's commitment to upskilling and training its Kickstart candidates is exemplary. Since starting the course I've gained a number of valuable skills, boosted my CV and gained more confidence in applying for work".
BWi builds on the strength of women's knowledge, experience, connection, and support. Their ethos is to provide a tolerant, safe, and welcoming networking and learning community that's inclusive of ethnic background, religion, sexual orientation, disability, age, and anyone who identifies as female. Since 2014, BWi has grown organically and now has over 10,000 members. The business operates across the UK both online and in-person through the local county Facebook groups, monthly Meet Ups, workshops, and the legendary Big Events.