The last few years have presented numerous challenges for SMEs.  Just when there seemed to be light at the end of the Covid tunnel, there has been rapid inflation and recession is now looming (predicted by the Bank of England to be the longest since records began).
As we move into 2023, Jenifer Martindale,  Partner in the Commercial Litigation team at Wilsons Solicitors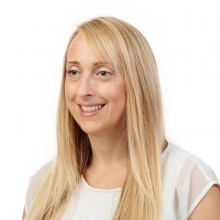 LLP, looks at what risks and issues the UK SMEs are likely to face as 2023 progresses?
Repaying Coronavirus loans
The Coronavirus Business Interruption Loan Scheme (CBILS) and the Bounce Back Loan Scheme (BBLS) were a business saver for many SMEs during the pandemic providing government backed loans to over 1.6m businesses.  Both Schemes saw the first 12 months' of interest covered so effectively provided a repayment free loan for the first year.  The Schemes closed on 31 March 2021 so most SMEs with loans will now be liable to repay.  Many SMEs may struggle to meet the loan repayments particularly if costs continue to rise.
The Government's latest data (as at 31 March 2022, published 5 September 2022) shows that around 78% of facilities are "on schedule" with repayments although 28% of facilities on the BBLS have accessed the Pay As you Grow option which essentially allows businesses to extend the loan term, take a 6-month repayment break, or pay only interest for 6 months.
SMEs which default on CBILS or BBLS, will face formal recovery action by the lenders.  Whilst the loans are ultimately guaranteed by government, default may have an impact on SMEs' other loans or facilities, and could cause a domino effect of recovery action.  This will be of concern to those directors with personal guarantees
Inflation and rising costs
Inflation hit 11.1% in the 12 months to October 2022 with one of the greatest drivers being the rising gas and electricity prices.  For SMEs a concern will be affordability if prices continue to rise as there is no cap on business energy (unlike for domestic users).
The Government has introduced the Energy Bill Relief Scheme which will provide a discount on business energy bills that will run for 6 months from 1 October 2022 to 31 March 2023.  The size of the discount will depend upon the type of energy contract the business has and the rates the business is paying per kWh. The maximum discount allowed is 34.5p per kWh for electricity and 9.1p per kWh for gas.  No doubt the Scheme will help many SMEs afford their energy bills, but the position from April 2023 remains uncertain.
SMEs have also seen commercial rents increasing significantly in 2022.  This is in part a response to significant losses faced by landlords during the pandemic, but also to rising interest rates and demand outstripping supply.  It is unlikely that rents will decrease in 2023.  If leases are due for renewal or a rent review is scheduled, SMEs should ensure they are properly advised on the process.
Bad debts
Rising inflation and the cost-of-living crisis is likely to increase the number of unpaid debts and ultimately bad debts.  SMEs will need to make difficult decisions in terms of whether to write off those debts or incur legal costs through debt recovery action, with no guarantee of being able to recover those costs (or the debt itself).
SMEs should be proactive in their approach by having robust contracts/terms and conditions, identifying problematic payers early and preventing unpaid debts accumulating, and have a debt recovery process in place (including solicitors).
Talent retention
Despite unemployment being at the lowest level since February 1974, there are concerns over the shortage of workers in the UK economy with the number of job vacancies being at historically high levels of around 1.2m.
Added to this, annual wage growth, including bonuses, was at 6% over the three months from August to October 2022 (compared to October 2021).
In such market conditions, SMEs are likely to face challenges in retaining talented employees and filling job vacancies unless offering generous, above market rate salaries, and other benefits.  This is likely to add to SMEs already stretched budgets and affect profit margins.
SMEs will need to ensure they have effective HR resources and a good knowledge of employment law.
Supply chain security
For most manufacturing SMEs, the Covid-19 pandemic caused significant supply chain disruption.  This disruption eased early in 2022, but economic uncertainty and rising costs, worker shortages, the Russia-Ukraine war, China's stance on Covid lockdowns, and the availability of various metals and raw materials is likely to cause ongoing disruption into 2023.
SMEs are likely to face challenges in securing supply chains to prevent disruption.  Risk areas should be identified and ameliorated where possible including having robust contracts.
Insolvency
All of the above issues and financial pressures will inevitably lead to an increase in SME insolvencies in 2023.
SMEs in dire financial circumstances will face immense pressure to avoid insolvency and may need to consider a voluntary agreement with creditors to do so.  Early advice from insolvency practitioners may assist.
Summary
There is no doubt that 2023 is going to be a difficult year for SMEs and they should do all that they can now to identify risk areas and secure their business as best they can taking effective professional advice where appropriate.
Jenifer Martindale is a Partner in the Commercial Litigation team at Wilsons Solicitors LLP