Struggling businesses hoping for a reprieve from challenging conditions in 2023 face disappointment, warns Institute for Turnaround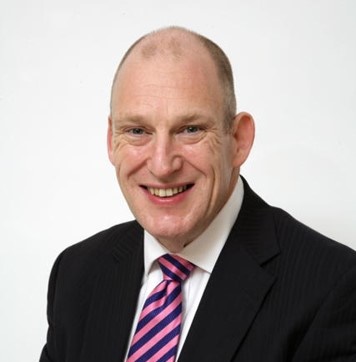 Inflationary pressures, rising energy prices and labour shortages mean demand for turnaround expertise among distressed businesses will continue to grow in 2023, according to the Institute for Turnaround (IFT).
Last year IFT members, who help underperforming businesses avoid unnecessary insolvency, saved in excess of 80,000 jobs as initiatives to fix finances and revamp growth strategies bore fruit. Members also helped UK companies deliver more than £3.6bn of shareholder value.
But in its latest Societal Impact Report, the IFT predicts increased demand for its services among struggling businesses this year with the retail, automotive and casual dining sectors likely to be among those hit hardest as consumers tighten their belts. The manufacturing sector is also expected to remain the sector most in need of turnaround support.
"The directors behind UK businesses large and small, having risen to the manifold challenges of the COVID-19 Pandemic and associated lockdowns might have expected a period of calm to recover and rebuild. Instead, firms have found themselves faced with multiple new challenges. A cost-of-living crisis is hitting consumers, whilst a cost of doing business crisis is combining with pre – existing stresses to put a great deal of pressure on UK PLC," says IFT Chair Andy Leeser.
Whilst it is true that inflation is predicted to continue falling from likely peaks reached towards the end of 2022, it is still expected to end the year well above the Bank of England's two percent inflation target. Borrowing costs, and borrowing conditions, will most likely remain challenging. Rising prices and wage pressures, a major feature of the business environment of 2022,will also remain big headwinds for business in 2023. All these factors are still working their way through to the balance sheets of UK businesses, with much of the consequences still to be felt.
The report adds: "Among IFT practitioners, retail, automotive and casual dining are expected to see the biggest increases in demand for turnaround management over the next 12 months, in part reflecting consumers squeezed by rising energy bills, higher food prices and increased mortgage costs. This was backed up by data from Companies House that showed that the same sectors saw steep increases in the number of distressed companies in the last quarter of 2023."
Despite the distinct benefits turnaround experts can bring, many companies remain reluctant to appoint a turnaround adviser until cash flow pressures are extreme, which can limit the range of restructuring options available. The challenges and risks identified in the report, in addition to the uptick in fortunes experienced by businesses that engage short term professional expertise suggests that UK businesses under stress should act now to engage accredited turnaround support.
About The Institute for Turnaround (IFT)The Institute for Turnaround (The IFT) is the UK's leading membership organisation for turnaround experts. Our members and corporate partner organisations comprised of professionals, bankers, investors, and advisers are accredited to the highest standards and help underperforming businesses avoid unnecessary insolvencies.
The rigorous process to become an accredited member makes the IFT unique, we are the only membership body to accredit turnaround professionals. We are an incubator for turnaround talent, connecting, nurturing, and developing a community of experts at all stages of their career.
More information can be found here,