Alison Edgar, The Entrepreneur's Godmother, Managing Director of Sales Coaching Solutions and dyslexic author of best-selling book Secrets of Successful Sales has been awarded an MBE in the Queen's Birthday Honours, announced today after an elongated delay due to the COVID-19 pandemic. 
Alison has been a pillar of small business across the UK and beyond, championing entrepreneurs since she started her business in 2011. Since then, she has been twice named one of the UK's Top Ten Business Advisers by Enterprise Nation, has mentored some of the world's leading entrepreneurs, and has given talks on her intrapreneurship methodology to multinational corporations such as Sky and The Discovery Channel, teaching employees of large organisations to think like entrepreneurs to drive company morale and ultimately success.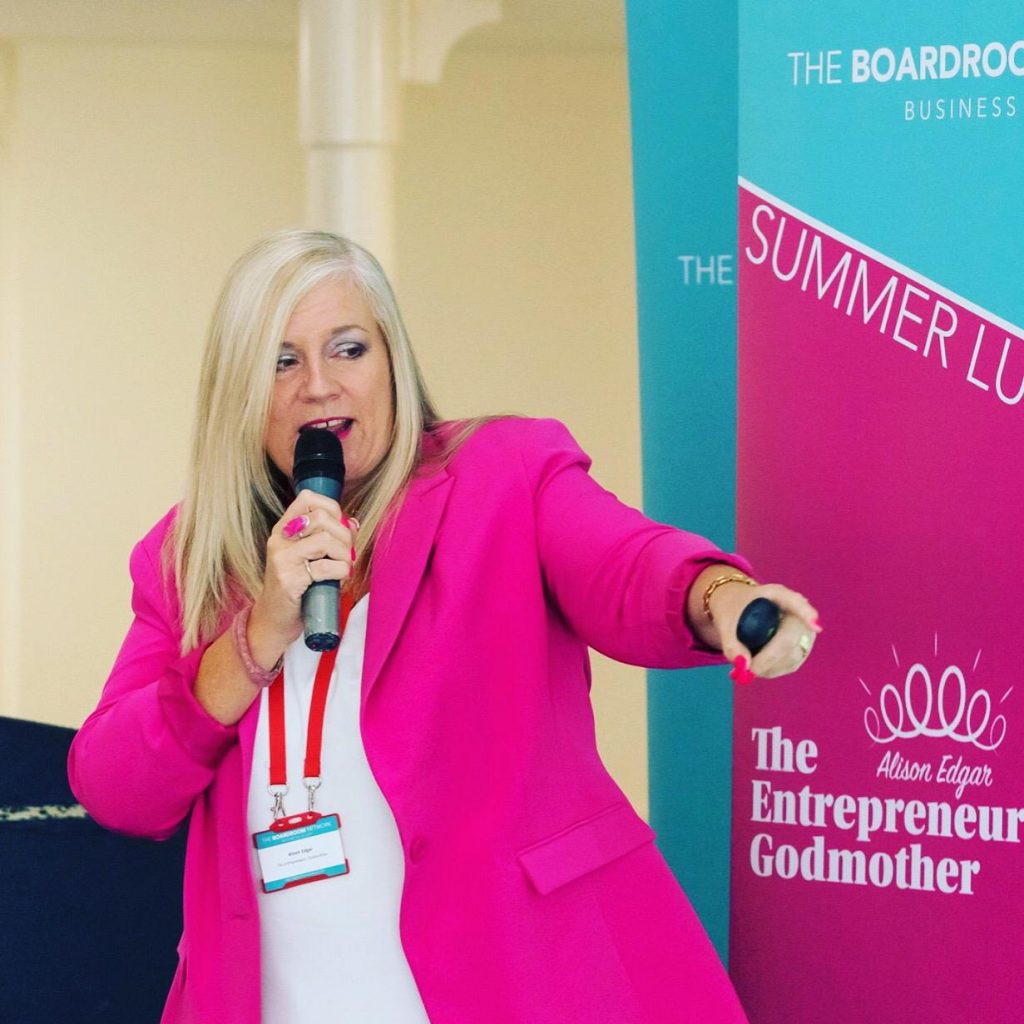 As well as being an inspiration in the business world, Alison also feels it is important to give back to the local community and to young people and has recently been involved with supporting The Queen's Commonwealth Trust, a charity which champions young entrepreneurs. Alison was invited to attend the Queen's Royal Garden Party in 2016 for her dedication to entrepreneurship in the UK and is a judge and sponsor for Young Enterprise.
The award for entrepreneurship and small business came as a surprise to Alison who said "Growing up in a high-rise council flat in a small town near Glasgow, receiving an honour was something which I couldn't have imagined would have been possible. The work I do is, and always has been, to help support businesses and the wider economy so it's outstanding to have been recognised by the Queen for one of the highest honours in the land. This recognition will inspire me to continue to help entrepreneurs and businesses going forward".
Alison hopes to take her work more mainstream to help people achieve their goals and ambitions. "The announcement has inspired me to widen my direction to inspire and educate everyday people to achieve their goals and ambitions, with the launch of my new book in early 2021".
Twitter: @thealisonedgar
Instagram: @thealisonedgar
Facebook: The Entrepreneur's Can Clan
YouTube: Alison Edgar