Paul Waite passes comment on the reign of  Queen Elizabeth II.
The Queen, that steadfast lady who has been there all my life was born in 1926. George V was on the throne and the world had been through the war to end all wars. Arguably the UK never recovered from World War One.  We entered it as the number one world super power but took one hell of a battering.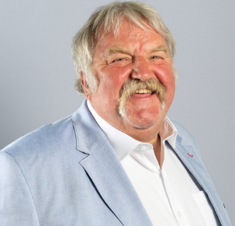 It was the age of Empire and George was not only King of the UK, Canada and our antipodean brothers but was Emperor of India. The 1920s were grim with low growth and high unemployment.
In the 1930s everything changed, George V died being succeeded by David who took the regnal name Edward VIII.   The new King decided that he was more interested in Mrs Simpson than his people so abdicated leaving the still young Elizabeth's father the new King George VI.
Then of course relatively shortly after World War 2 broke out.  While it could be argued that 1939-45 really was our finest hour, as we stood alone against Nazi tyranny, it certainly also finished the Empire and its cost made the recent pandemic look like a picnic. The UK struggled to accept its new place in the world order, but even so the post war period saw strong growth accompanied by moderate inflation.
Elizabeth, now the heir to the throne married a dashing Greek chap called Phillip in 1947 and while on a tour to Kenya found out that her father had died so a new Elizabethan age was borne. I think it was rather fitting that the lady who it could be argued became the greatest female Briton of all time should be served by, to my mind, the greatest Briton of all time Winston Spencer Churchill.
What was the UK like in 1952? Inflation was 1.92%, interest rates were 4% and you got roughly 3 Dollars to the £.  And of course there was still rationing! The early years of Queen Elizabeth's reign saw the UK slip down the world rankings to an all-time low of 7th behind Italy and France.
The 1960s was a decade of hope marked by the Beatles, the 1966 World Cup win and Flower Power. Remarkably corporation tax was only introduced in 1965, before that companies paid Income Tax.   It was set at 40% but soon rose to 45%.  Over the 57 years it has been in place it has raised roughly 3% of GDP.
By 1982 corporation tax rose to an all-time high of 52%, but with the successive Tory governments of Margaret Thatcher and John Major was systematically reduced to 23%.
It is interesting to note especially given my opposition to Rishi Sunak planned increase to a rate of 25% in 2023 that the average corporation tax rate over the period 1981-2021 was 30.68%.
However, the headline rates are misleading unless you delve deeper. When I was training to be a Chartered Accountant 1981-1983 there were all sorts of tax adjustments in place, including a stock adjustment and an inflation adjustment, both of which reduced the levels of profit. As a former senior partner said to me Socialist Governments are good for our business.
Over the Queens reign interest rates have usually been much higher than they have been since the base rate was cut to 0.5% in 2009. I remember obtaining a fixed rate mortgage of 10.9% in 1987 and being very pleased with myself.  The average rate was probably somewhere around 8% between 1952 and 2009.
As the song goes 'the history book on the shelf is always repeating itself'. The 1970s saw oil prices triple and wages rising rapidly causing high inflation. This was the age of powerful unions and we at one point had the 3 day week, rubbish not being collected and an energy crisis.
Here we are in 2022 with regular train strikes, near doubling of petrol prices and an energy crisis, arguably also a food crisis. The comments I made in my article of 2 August 2022 are holding up well, inflation is inching towards 20% let alone 10%and interest rates are also on the rise. These are challenging times especially for the hauliers, the fish and chip shops and pubs to name but a few.
I am a patriot and I am immensely proud of the way our country has stood up to Russia and supported Ukraine so steadfastly. We are paying a price for this but these are things even worth dying for and so far the British people are staying stoical.
The Queen probably more than any person in world history embodied the qualities of duty, humility and service.   She understood what her job was and did it extremely well. We can all learn from this. In these difficult in difficult times we need to stand together even when it's tough to do so.
Life and certainly business requires courage. Be courageous.
If you would like to liaise with me about this article my e-mail address is paul@aspenwaite.co.uk or contact me on LinkedIn.