Creative Nature, one of the UK's leading top-14 allergen free snack brands, based in Surrey, has appointed Lance Hayward as their new non-executive director.
Lance has over 30 years of industry experience with a focus on organisations of all sizes to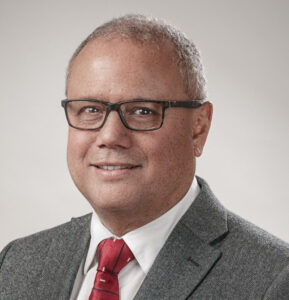 succeed. He's the MD and founder of The Hayward Partnership which launched in June 2014.
The Hayward Partnership is a group of independent industry experts from around the world providing a range of services including global consultancy, recruitment and interim management services to the travel catering and retail sectors. 
Lance said about his appointment: "'I was delighted to be approached by Julianne and Matt from Creative Nature to join their Board as a non-executive director.
 "I have had the pleasure of knowing them for many years and watched with great interest as they've built their business. The Creative Nature team is one where I can see how their passion, expertise and determination has been vital for their success.
 "I'm immensely proud to be part of a business with numerous prestigious industry awards. I'm proud to join their group of illustrious advisors supporting their next phase of growth."
CEO Julianne Ponan MBE said: "It's an honour for us all at Creative Nature to welcome Lance as a non-executive director.  We value his experience, and this will help us build on the successes we've already achieved. 
"I am particularly excited to work with Lance to shake up the free from food offering on board flights, to make it safer for people with allergies to travel on planes and enjoy delicious without doubt food."
Julianne's own experiences of living with multiple food allergies and anaphylaxis led her to found Creative Nature and create a range of allergy-safe, tasty and healthy snacks.  She's also a campaigner for those living with allergies and intolerances and her contribution to business, export and the allergy community was recognised this year when she was awarded an MBE. 
Creative Nature's award-winning products are free from the top 14 allergens, are nutritious and often lower in sugar. Their products can be found in supermarkets like Tesco, Sainsbury's, Asda, Co-Op and Ocado; High Street retailers like TK Maxx; online at The Vegan Store, Mighty Small and Holland & Barrett as well as overseas.