GoDaddy Inc., today reveals that a micro-business 'powerhouse' has emerged in the North of England during the global pandemic, with growth in new ventures outstripping that in the South.
More than a year on since the first Covid-19 lockdown, GoDaddy's 'State of the Nation' data1 confirms that UK entrepreneurs have continued to defy the odds, and that there has been an increase of 21% in new ventures2 across the nation.
The strongest growth was seen in 'The Northwest Gateway' – an area spanning from Stafford and Telford in the Midlands to Cheshire in the North – which saw new venture numbers soar by 65%. And while areas of London and Surrey feature in the top 10, all other entries in the top five are in the North of England or Scotland. They are: the Manchester and Liverpool corridor [56.8% growth], East Lancashire [36.4%] Yorkshire West & North [31%], and the Scottish Highlands & Islands [31%].
James Eadie, Senior Director Brand Marketing at GoDaddy said: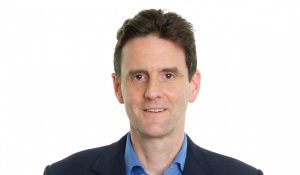 "At a time when the Government is aiming to 'level up' the UK and fuel growth outside of London and the South East, our data confirms that the entrepreneurial spirit is alive and well right across the four corners of the United Kingdom, and is further reflected in the top ten regional hotspots, in particular in the North where we've seen a sustained increase in new online ventures.
"Despite the many challenges caused by the pandemic, a 'second digital revolution' has emerged and savvy micro-businesses have been able to take advantage of getting online to benefit from the increasing consumer shift to ecommerce. GoDaddy is proud to support these everyday entrepreneurs in their success."
One such person from the Northern Gateway is Andy Walker, founder of local bakery delivery service Gingerbread Bakery. Starting his business in 2020, Andy always dreamed of starting his own business for years and did not want to let the pandemic stand in his way.
Andy Walker, founder of Gingerbread Bakery, said: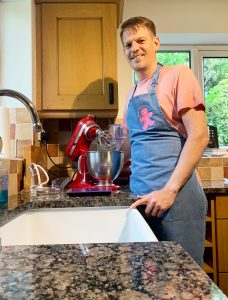 "I've been thinking of setting up my own bakery for a long time. It's always been a passion of mine so after 25 years as a software developer, I decided 2020 was going to be the year I took on a new challenge. I started setting out plans in February but then Covid-19 started to take hold and I thought it wouldn't happen. My online store is working brilliantly and has helped me survive the pandemic."
To help aspiring and existing new venture founders launch and grow their businesses online, GoDaddy has teamed up with the British Chambers of Commerce to host four free events in the coming weeks. All hosted online, the series includes:
Starting a business and creating a website – 22 April 2021
Promoting your business online for 'next to nothing' – 6 May 2021
Selling online – 20 May 2021
Maintaining your online presence post pandemic – 3 June 2021
 British Chambers of Commerce Co-Executive Director, Hannah Essex, said:
"We are very pleased to be partnering with GoDaddy to deliver this series of masterclasses at such a crucial time for small and micro-businesses. We know that throughout the Accredited Chamber Network many firms have moved mountains in the past year to transform the way they engage with consumers and deliver their products and services.
"The stories we've heard from around the UK are ones of businesses not just turning to digital adoption for survival in the pandemic, but proactively making moves in ecommerce that will turn into lasting innovations for them. We hope that by partnering with GoDaddy on this series of events we can share expertise that will allow others to follow these success stories, as well as help those already making strides in the digital space to hit new heights in the future."
To register for the 'masterclass' events, visit: https://uk.godaddy.com/blog/back-to-business-masterclasses/
The top 10 regional hotspots for new venture growth, from the research data are:
Hotspot
Postcode areas included
% growth in ventures
The Northwest Gateway
Chester

Crewe

Telford

Stoke-on-Trent

65.1%
The Manchester-Liverpool Corridor
Manchester

Liverpool

Stockport

Warrington

56.8%
Lancashire East
Blackburn
36.4%
Yorkshire West & North
Bradford

Huddersfield

Halifax

Harrogate

Leeds

Wakefield

York

31.0%
Highlands & Islands
Outer Hebrides

Inverness

Kirkwall

Perth

Lerwick

31.0%
The South Surrey Stretch
Guildford

Redhill

29.5%
The A15 Corridor
Lincoln

Peterborough

29.4%
Central London
East Central (EC)

West Central (WC)

29.3%
The East Midlands Triangle
Derby

Leicester

Nottingham

29.3%
London Outer East
Ilford

Romford

27.8%