Wybo Wijnbergen  Co-founder and CEO of infinitSpace, gives SMEToday's readers his thoughts on how to combat loneliness in the new world of hybrid work patterns.
The incubating lockdowns of the pandemic created a change in environmental conditions, bringing a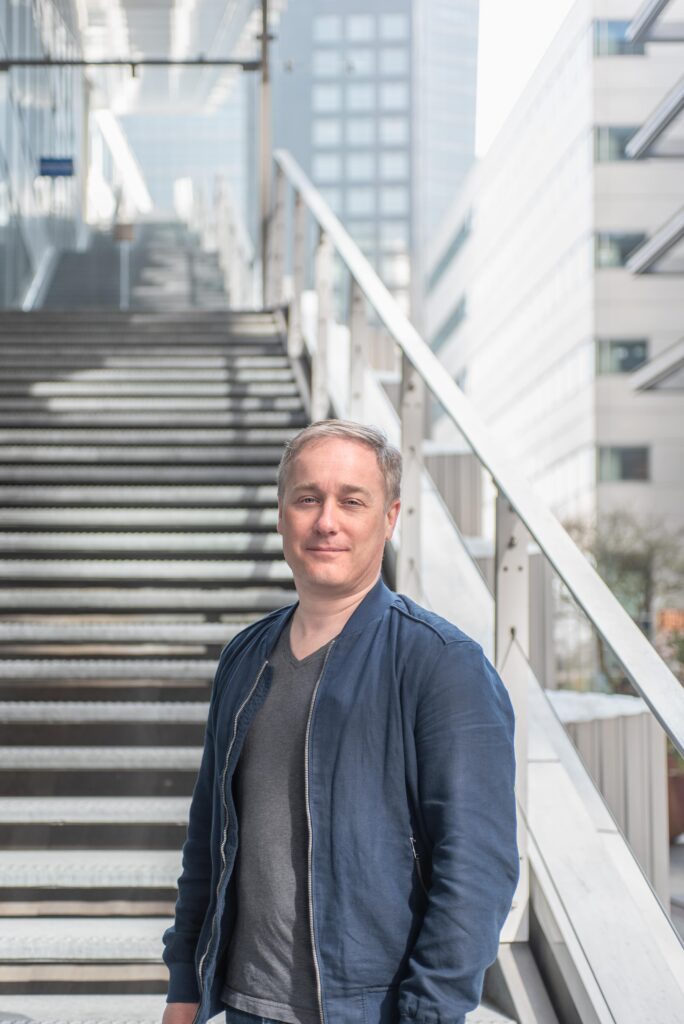 professional revolution as companies took action to adjust to new and rapidly changing regulations. Opportunities for home working became the new normal; today a significant proportion of employees work with a degree of flexibility in their working patterns.
Whether working entirely remotely, returning to the office from Monday to Friday or finding balance in hybridity, the key advantage of increased flexibility in working patterns is that employees are able to choose exactly when and how often they come into the office. While this has granted employees unrivalled freedoms, there are also disadvantages – they spend more time apart from their co-workers than ever before.
Out of diminished social interaction, a fresh dilemma arises – loneliness at work. Low job performance, poor mental well-being and the risk of emotional distance between colleagues are just some of the potential ramifications. Indeed, team members' feelings of loneliness directly impact the businesses for which they work; output takes a hit from inadequate employee job performance while our capacity for collaboration collapses when team bonds are weakened. The impact of this change is evident. One of the primary motivations for many employees to return to the office post-lockdown, either in a hybrid or everyday capacity, has been the opportunity to socialise and collaborate with co-workers, with many planning their in-office days around the office social calendar.
Despite the clear importance of creating workspaces that promote socialisation and strengthen colleague relationships, such factors have been frequently overlooked in traditional offices. Fortunately, with design innately focused on boosting mental and physical well-being as well as inter-office connections, flexible workspaces are the most effective solution for any business hoping to overcome loneliness at work.
Keeping remote workers in the loop
Unsurprisingly, feelings of loneliness are most prevalent among remote workers. Limited by their physical location, small moments of connection between colleagues such as office chats become infrequent. Due to the potential impact of loneliness on a business and its workers, it is in an employer's best interest to devise creative solutions that bring together hybrid teams, connecting in-person and remote workers alike.
Digital solutions can be invaluable in bridging the gap between remote and in-person workers. Creating a network of people throughout an entire workspace, office management apps have features that allow members to share their announcements, promote events and simply hold day-to-day conversations, facilitating employees to overcome physical distance and socialise with their co-workers. On a management app for a shared workspace, remote employees are able to access networking opportunities that are otherwise limited to office-based employees. What's more, a digital bulletin of events and announcements could even attract remote workers to pay attention to and get involved with the social calendar, drawing them into the office more often to interact with their colleagues.
Whole team meetings and work events are some of the most essential tools in an organisation's arsenal for boosting team spirit and reinforcing bonds between employees. Unfortunately, when limited by the size of the space, many employers face difficulty gathering the whole team together in their day-to-day office. A core advantage of flexible workspaces is the availability of larger workspaces and function rooms with interiors that can be adapted for a variety of purposes, ensuring that a full team can be easily accommodated and welcomed.
Another reflection of an increasingly flexible workforce is the global dispersion of workers. An employer may find their staff scattered across the country, or even across continents. Although this geographical flexibility is an incredible benefit of modern life, an employee living thousands of miles away from the office may struggle to visit the office even occasionally and therefore be impacted by the lack of social interaction. A hotdesking or coworking membership local to the employee offers an excellent solution, enabling them to enjoy the social environment of the office while developing their professional networking.
Workspaces built for socialising
On the other hand, the emergence of loneliness among in-person office workers is more commonly overlooked. Primarily, this is because in a hybrid environment, in-office social interactions are now reliant upon the coordination of working patterns among employees. As such, workspaces must be designed to draw co-workers into the office together by promoting and prioritising socialisation and collaboration.
Encouraging collaboration is integral to a workspace's success and ensuring its users feel connected. Facilities such as functional meeting rooms and coworking spaces are a must-have for enabling team productivity and strengthening professional relationships. While digital means of communication like messaging and video calls are highly valuable tools, they fall short of the connective capacity of in-person collaborative spaces.
Strong working relationships between employees are essential to a business's growth. They ensure productive teamwork, facilitate career progression and create a positive working environment. It is difficult, however, for them to reach their full potential exclusively during work interactions: inviting communal areas like kitchens and lounges and coworking spaces such as those available in flexible workspaces create a more relaxed atmosphere for colleagues to socialise. In shared flexible workspaces, developing external relationships with people from other businesses is also possible, fostering a larger professional community and networking opportunities.
For businesses to thrive it is essential that they adapt to the ever-changing needs of the modern workforce – in this case, ensuring that feelings of loneliness do not overwhelm their employees. Our workspaces have the capacity to dramatically alter the way we feel about work and how our professional relationships develop. It is therefore in the best interest of employers to invest in workspaces that have the flexibility to encourage socialising between colleagues and prevent loneliness at work from arising. Indeed, not only does fostering colleague connections provide emotional support on an individual basis but cultivates a team spirit, contributing massively to a business's overall success.
Wybo Wijnbergen is the Co-founder and CEO of infinitSpace, a company that enables office landlords to easily create and run a flexible office space under their brand and conditions. Prior to launching infinitSpace, Wybo was a Managing Director at WeWork, where he helped oversee the company's expansion across Western Europe.