Xero,
 

the global small business platform, today announced a major milestone in the growth of the Xero ecosystem, with more than 1000 certified apps connected to Xero.
Ten years after Xero certified its first third-party app, over 2.7 million subscribers now have access to a thriving ecosystem of more than 1000 apps and 300 connections to banks and financial services partners. This breadth of offerings enables small businesses and advisors to customise their unique workflows along with their Xero subscription.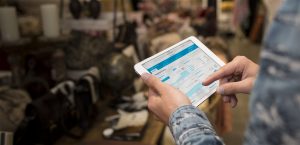 The milestone comes at an important time for small business. Never have digital tools been more important than during the economic conditions of the past 12 months. Xero's The Job Ahead: Small businesses and the global economic recovery, revealed firms in Australia, New Zealand and the UK with five or more apps grew their sales by 4.3% in the year to December 2020, while those without apps saw a decline of 3.4%. These small businesses also returned to near net job growth in December 2020, with a year on year decline of 1.8% compared to firms who had no apps connected, which experienced job decreases of 5.1% year on year.
Nick Houldsworth, Executive General Manager of Ecosystem at Xero, said: "We built Xero with an open ecosystem from day one because we knew there would be an opportunity to extend the capability of our platform. Since then we've seen an explosion of innovation, all designed to make life better for small businesses."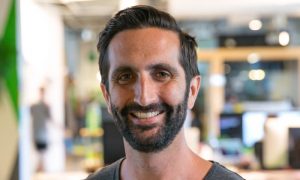 "Our app partners are central to supporting small businesses, their advisors, and communities around the world. And with many of our 1000 connected apps being small businesses themselves, it's been incredible  to see the power of this community, innovating to help other businesses succeed."
Xero's 1000th app partner was global payroll and compliance firm Deel, which recently reached unicorn status with a valuation of USD$1.25 billion. It helps companies with international payroll, benefits, taxes, and compliance in 150 countries.
According to Deel's Head of Growth, Meltem Kuran, integrating with Xero was a natural decision, driven by demand from Deel's customers.
"We had many customers using Xero, we knew it was an integration we needed to build. So for us, it was an easy "Yes, let's do it." After all, we want to make customer's lives easier. The integration we've built works wonderfully, automatically syncing every Deel invoice with Xero making end-of-month reconciliation more effortless than ever. It's also a desirable feature for new customers because the more integrated services we can provide, the easier it is for people to embrace and use our tool to do their best business," she said.
With more apps than ever available on the Xero App Marketplace, small businesses and their advisors are able to create a suite of tools to help with their unique requirements, whether it's combining Xero with an inventory system like Unleashed, Deputy for workforce management, or Spotlight Reporting for financial reporting and forecasting. These integrations have been a source of innovation and growth for small businesses and their accounting partners, helping them not only survive but thrive.
The innovation in the ecosystem has grown in line with the Xero app developer community. Every month, Xero welcomes more than 10 new apps to the Xero App Marketplace, which all go through a detailed certification process.