New investment from prominent global financial investors and strategic partners enhances Wayve's ability to scale and deploy next-generation autonomous technology globally
Wayve, a London-based start-up reimagining autonomous mobility through embodied intelligence, announced today its $200 million Series B backed by a prominent group of global financial and strategic investors. This latest round of funding brings total equity raised to over $258 million since inception and reinforces Wayve's position as a leader in autonomous driving, pioneering an artificial intelligence (AI) led approach to autonomous vehicles (AVs) on a global scale.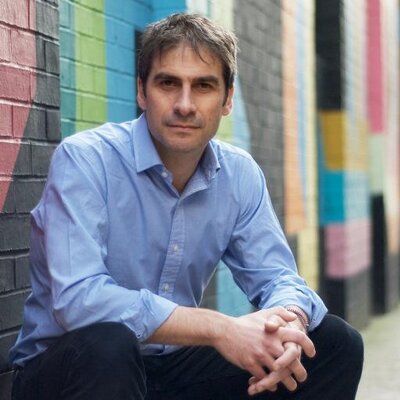 Gerard Grech Tech Nation's founding CEO commented "The news today that Wayve is likely the UK's first tech unicorn of the year starts 2022 with a bang. Along with our first Global Talent Visa endorsement of the year and first tech IPO of the year (Facilities by ADF), it signals that this will more than likely be another stellar year for UK tech following the record heights of 2021.
Wayve has been developing its AI-driven autonomous mobility technology for the past four years, including on-road testing in multiple cities in the UK. This pilot program will allow Wayve to collaborate closely with a last-mile delivery customer on fleet learning technology that will help large-scale operators enhance fleet safety.
Gerard continued "The self-driving car start up follows in the footsteps of 29 companies that reached a valuation of more than $1bn last year, bringing the total number of unicorns to well over 100. But unlike the first 100 tech unicorns – whose value has come from mobile, social, and location – the next 100 tech unicorns will comprise of companies like Wayve that use cutting-edge technologies such as artificial intelligence, robotics, blockchain, and quantum computing. 
"We need to find new ways to encourage more of these breakthrough companies to scale and stay here in the UK. Building unicorns in the UK means jobs, national modernisation, and money in the UK economy. I look forward to an exciting year ahead; but we must keep up the effort and pace of last."
Tech Nation is the leading network for ambitious tech entrepreneurs. With years of experience facilitating and helping UK tech companies scale, both at home and abroad. Over 20 cohorts and 600 companies have successfully graduated from Tech Nation's growth programmes. Alumni include Skyscanner, Darktrace, and Monzo.