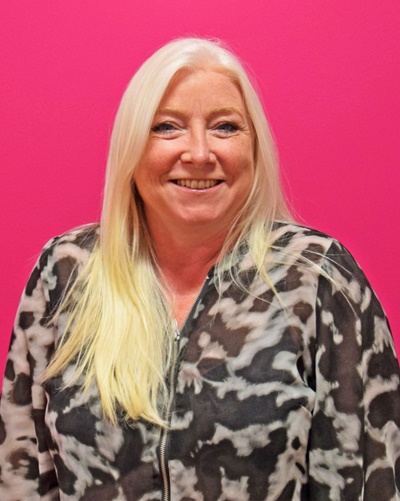 Operating effective eCommerce fulfilment across the globe has become essential for many growing brands, as consumers in various countries increasingly demand certainty and speed of delivery. This has therefore necessitated the requirement for businesses to consider opening fulfilment centres in different locations to keep pace with demand. One region that continues to be of great appeal is the US market.
However, "setting up shop" stateside is not as straightforward as one might think for foreign businesses. It demands a vast amount of preparation and planning behind the scenes – which can often go unnoticed and is underestimated. Emma Dempsey, CEO, James and James Fulfilment explains more.
The US retail opportunity
Traditionally the UK and USA have strong trade ties, and the UK Government has committed to continue to deepen its trading relationships with the United States (and the European Union). It also sees the US as a ready-to-trade market, and says it will continue to promote exporters to this region, among others.
Additionally, the potential to drive retail eCommerce revenue here is exciting. Statista forecasts that by 2025, online shopping revenue in the US will exceed 1.3 trillion dollars, highlighting the potential of this market. However, despite the opportunity that the US market presents, only 27 percent of SMEs have selected it as a preferred market destination, according to  research by Newable. British businesses need further education about this opportunity and how to capitalise on it. At its highest level, this involves appreciating that there are five key steps UK eCommerce businesses should consider as they try to enter the US.
 Step 1: Register as a foreign for-profit corporation
The first step is to register your existing business as a foreign for-profit corporation with the appropriate US governing body, which differs across states. This essentially gives organisations the licence to do business in the US. In Ohio – where we have a fulfilment centre, for example – you can do this by completing a 530A form. The form is quite straightforward to complete and requires the following typical information:
Page 1: Your existing business contact details
Page 2: A Certificate of Good Standing, which you can get from Companies House
Page 3: The details of an "agent" in Ohio – such as James and James, which can act as your fulfilment partner and centre
Page 4: A Notary Public, who should be local to you, to sign and seal a hard copy of the form.
 Step 2: Register to collect and remit sales tax
Unlike in the UK, there's no blanket Value Added Tax (VAT) in the US. Instead, different states have different rules around sales tax. Usually, organisations have to collect sales tax from consumers and pass this on (or remit it) to the state, providing your organisation has a "nexus" or permission to trade.
Importantly, within this context, there are two types of nexus to consider. The first is a 'Sales tax nexus', which results from having a physical presence in the state, including inventory in a fulfilment centre. The second is an 'Economic nexus', which results from achieving a certain amount of revenue or orders from a state. So, for example, if you hold stock in Columbus, while your biggest markets are Los Angeles and New York, you'll collect and remit sales tax in Ohio, California and New York.
Step 3: Set up your local fulfilment centre
The next step is to set up a fulfilment centre. The USA is obviously a big place, so shipping nationwide isn't as quick or easy as it is in the UK. Having a few US fulfilment centres can help, but it also adds complexity to inventory management. For businesses entering this market, the Midwest is a good starting location, as it enables 2-3 day shipping across North America (the bar set by Amazon Prime) from one central spot.
 Managing your orders and inventory in another country, with a five-to-eight hour time difference, is a complicated and complex process at the best of times too. For this operation to run as efficiently as possible, it is best to ensure that the facility is being driven by a powerful cloud-based warehouse management system (WMS), order management system (OMS), and that the centre has been set up effectively to manage any customer product returns, a bugbear for customers these days.
Equally, you want to ensure that these various systems are tied back into your UK HQ or fulfilment centres for better data management and insights. This kind of technology enables teams to know in real-time, the status of stock levels and what goods are coming in and out. It also enables retailers to track any further details about products that can be used to inform future product purchasing decisions and marketing campaigns in that region.
Step 4: Send stock in bulk to the USA
Once your US fulfilment centre has been set up correctly, it's time to send your stock to it in bulk. Using a freight forwarding company removes a lot of hassle here. These companies help with managing aspects of the logistics and customs processes. For example, from a logistics perspective, they organise the transportation of goods to the US, whether from existing UK stock or from a manufacturer in another country. They also help to manage customs, and act as the Customs Broker or Importer of Record (IOR); making the path easier for goods as they make their way through customs, and ensuring the correct duties are paid.
Step 5: Sell, sell, sell
While you're likely to be making some sales to the US already, once you're properly set up, you can really turn your marketing engine on. When doing this, it's important to think about how to localise your eCommerce store (website) for American customers, with prices in dollars and sizes in US or imperial measurements. Ensure you really are making the most of your local fulfilment centre, by promoting cheaper shipping, faster delivery and simpler returns to US customers.
Tune your email and social media campaigns to US culture, with its more direct approach – and target those numerous appropriate national holidays and discount days. Finally, ensure you register and protect your trademarks and intellectual property in the US, as well as at home.
Conclusion
As the UK and US economies continue to grow, eCommerce businesses must ensure they have the right operations and support teams in place to fully take advantage of these markets. Today, a large part of getting eCommerce right locally involves setting up your back office infrastructure and fulfilment centres correctly and effectively. Add in another market though, like the US, and this becomes far more complex. This is why it is important for British businesses to consider how best to expand their business in the US – and to work with proven fulfilment partners, that can enable them to deliver goods to customers successfully and grow their brands, allowing them to tap into the 1.3 trillion US dollars on offer.