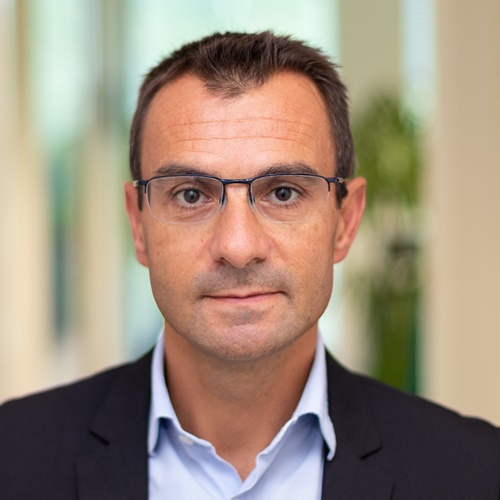 Advanced technologies like AI-powered data extraction and document processing automation are gaining new urgency ahead of looming economic turmoil. Now is the time to get serious about digital transformation and automation. François Lacas, CMO at Yooz explains how and why.
There's software for business process automation in the finance function, and then there's software for intelligent business process automation. It's a fine distinction that can make a big difference in terms of efficiency, productivity and profitability.
Many companies think they have automated their purchase-to-payment routines for the accounts payable team because they use an ERP system. But despite its many features, an ERP does not really automate all crucial steps when handling POs and invoices. End-to-end digital automation must master five key phases of your workflow to be fully efficient:
Suppress all manual tasks
Enable straight-through processing of an invoice with no human touch
Automatically perform two- or three-way matching against a PO or goods received receipt
Accelerate invoice approval and dispute management
Let your business pay via virtual credit card or other means
Is your ERP doing all of that?
Another common error is to assume that an organization can rely on a patchwork of solutions for its automation efforts. Yet in fact, AP clerks often need to key in the same information several times when jumping between applications from purchase requisition to payment. When it's all said and done, neither a general-purpose system like an ERP, nor a patchwork of software tools, provides reliable end-to-end visibility or produces a complete and seamless audit trail.
Efficient digital transformation requires automation
Digital transformation done right must encompass going digital and automating at the same time. While it's possible to add one element that changes a paper-based aspect to a digital one, that doesn't mean it is automated and optimized to its fullest potential. The key to success lies in leveraging artificial intelligence (AI) and its subset of machine-learning algorithms.
It can be a challenging endeavour to implement home-grown AI solutions for the procurement and finance functions in-house when companies are already battling supply chain issues, rising inflationary pressure and talent shortages. It's not surprising, then, that experts predict many companies will give up on their home-grown AI efforts.
Half of the planned AI deployments in finance will be either delayed or cancelled by 2024, according to a recent Gartner report, likely because digital automation in finance often fails to meet the expected benefits due to a lack of truly functional automated processes. Sanjay Champaneri, senior analyst at Gartner, notes that a significant proportion of automation work today fails and is rerouted to a human for manual input. Without correcting for this state of "fake automation", he adds, finance departments will struggle to effectively scale automated solutions.
There's a silver lining to this, though. Companies will increasingly turn to business process outsourcing (BPO) solutions in the cloud. Gartner predicts that BPO for AI will rise from 6% to 40% within the next two years. Going this route lets companies of any size reap the benefits of advanced technology to streamline their entire procure-to-pay workflow – without having to build up and invest in internal teams to bring cutting-edge solutions online fast.
Full-text indexing provides easy search capabilities and visibility for AP 
Take full-text indexing as an example. We're all used to performing Google searches to find needles in a haystack by typing in a few keywords or numbers. Optical character recognition (OCR) is also a household name by now, helping companies digitize paper documents. But OCR only gets you so far if it isn't augmented by intelligent machine-learning algorithms.
It's a technology that mimics the human eye and brain. When we look at an invoice, our eyes are scanning the whole document, searching for keywords, similarities, symbols and meanings between the characters. Human eyes and brains are always in full-text mode, but they can only digest a fraction compared to a smart system. The most powerful and easiest-to-use AP automation solutions available can extract and store data with full-text indexing in a fully searchable format.
Now, imagine the power of a solution that automatically reads, understands and indexes every detail on every PO and invoice as they come in, regardless of formatting or templates that may be unique to a particular vendor. It works because a cloud-based solution can rely on a vast training set of tens of millions of such documents across many industries to get its job done. And it will continuously update its smarts.
Having access to these BPO features for the finance function will become even more important as the economy is heading into choppy waters. The pandemic has taught us that the old way of processing invoices and payments is no longer sustainable. This disruption was a watershed event that forced the (business) world to reinvent itself.
Business continuity relies on a holistic approach to AP
Piecemeal digitalization and half-baked automation won't guarantee business continuity either, since this can let too many delays pile up and errors slip through. The better answer to all those challenges is a holistic approach that covers the entire workflow, from the moment a Purchase Request is raised until an electronic payment goes out. Companies should opt for systems that hand them the entire arsenal: the cloud plus AI and machine learning, including full-text search capabilities. It reduces errors, saves time and money, makes work more fulfilling for the team and generates better up-to-date visibility to drive strategic decision-making.
Innovation will continue to reshape how we manage supply chains and the AP function. So, what comes after intelligent, full-text indexing and straight-through processing? I expect the purchase and procurement process upfront to merge with the digital payment space at the other end of the workflow. We will, one day soon, have perfectly intuitive solutions for mass market applications that work mobile only and will make e-invoicing a universal standard. Throw in more secure digital payment methods and novel ideas such as blockchain ledgers or smart contracts, and you get a glimpse of where things are heading.
We're not there yet, but now is the time to get serious about digital transformation and automation. Flexibility is all about being able to make adjustments and anticipating future disruptions. So let your technology do that hard work for you.