Alan Jones, CEO of UK leader in mmWave technology Blu Wireless, shares his thoughts on 5G and 6G and the potential they hold for SMEs, while also sharing his insights as a serial entrepreneur.
How 5G and the Open Radio Access Network have widened opportunities for SMEs
Ten years ago, when 3G and 4G technology became the norm, there were standard suppliers that delivered that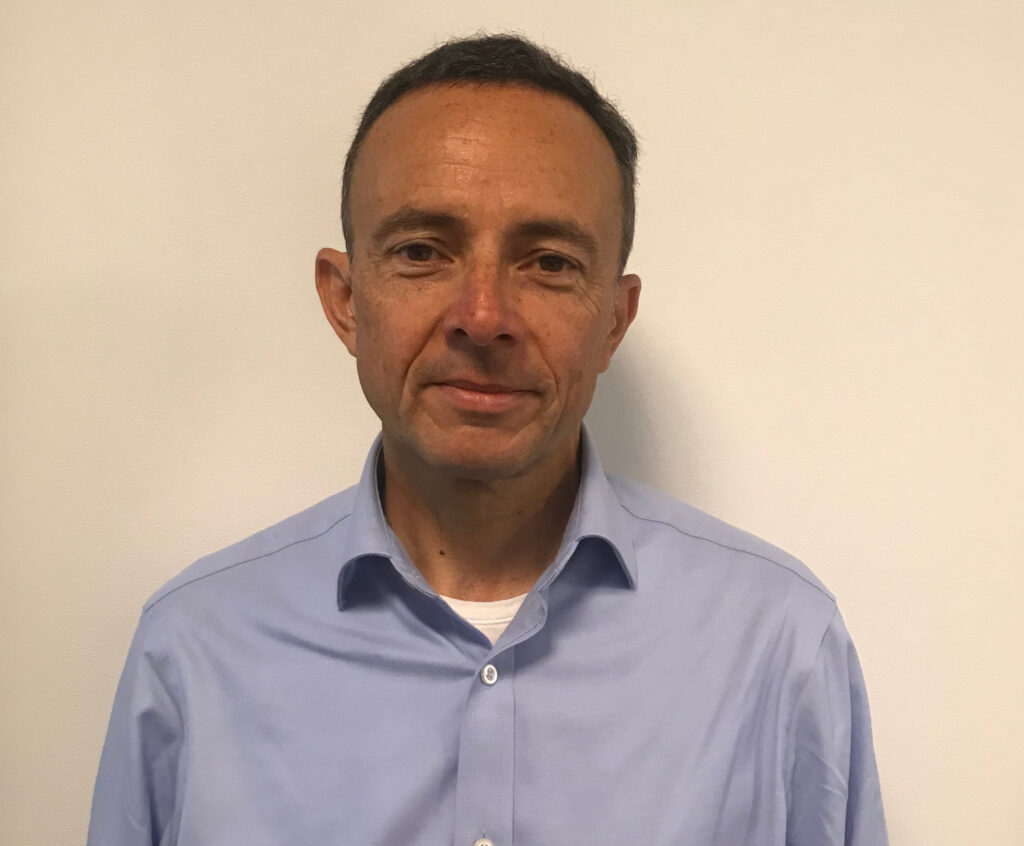 technology. Therefore, trying to break into the wireless technology space as a small business was difficult. Companies had their preferred suppliers, and they were typically the networking giants in the field.
That seems to have changed with the advent of 5G and, as we look to the future, will continue to change with 6G too. Many service providers and companies are more interested in finding the best solution rather than going with a preferred supplier.
The defence sector is a notable example of this change. We are seeing governments being more interested in getting the right solution from a smaller business than paying for something that they may not actually need from a larger company.
I've seen this approach starting to appear in the commercial space as well. The Open Radio Access Network (ORAN) has led to a revolution as the opening up of interfaces means companies no longer need to rely on one large telecoms equipment provider but feel more able to bring on board smaller vendors.
The opening up of interfaces through ORAN has enabled competition and SMEs have been able to move into that space. As a result, we are seeing increasing competition, differentiation, and innovation.
Most operators and government agencies want to see innovation and agility in the wireless space. These are things that SMEs are brilliant at. SMEs are also good at being able to deliver what the customer wants rather than finding themselves entrenched in a long term 5-year roadmap. SMEs are better at being able to adapt and deliver.
In addition, SMEs are also more able to take advantage of 5G technology for their own business use. Thanks to ORAN, there is now more customer choice in how the technology is established and set up, as well as the vendors used to deploy 5G networks. This increased flexibility and customer choice also means cost barriers to adopting 5G networks are being broken down.
How is 6G going to boost growth for SMEs
With 6G, the lessons learnt from older generations of networks will be enhanced further. If you look at where we are now, a lot of new companies have come out of the 5G space. Much of this has been driven by ORAN. I would expect similar with the development of 6G.
We're starting to see a move towards digital world experiences, such as through virtual reality (VR), with Meta (formerly Facebook) being a prime example in this space. With 6G, we will likely see increased human integration with technology, for example with the use of sensors, due to its higher bandwidth and lower latency.
With 5G we have seen new start-ups being created to deliver on certain aspects of the solution.
I am sure there are other entrepreneurs thinking about how they can take advantage of what is going on around 6G.
There will be people working in large corporations and SMEs who will be discussing creating new ventures to seize the opportunities and applications brought by 6G.
I am certain people will be having conversations now about raising seed money for 6G-focused services and products.
As an entrepreneur you must focus on where you are headed
When looking to pursue promising business opportunities, be it in wireless communications or in other industries, you must take the peaks with the troughs. Sometimes in business, when starting a company, things can look quite dark, but very quickly they can turn around.
When looking to start a company, you need to make sure you surround yourself with the right people.
In my experience you need at least four people where trust is a given and who are willing to take the responsibility of running their part of the business to ensure its success.
As well as this, it is critical that the team you build is right. You cannot have one person doing everything. You need to recognise your weaknesses and knowledge gaps, and recruit the right people to fill those gaps.
You also need to be proactive and listen to the market, your customers and adjust what you are doing. Most companies pivot from their original business plan at least once if not twice. A company needs to be able to listen and to adapt.
One of the key challenges for SMEs is how you go from a founder-led business to a commercially led enterprise which is creating real value for its shareholders. It is also vital that as the founder or the CEO you know your long-term objective. You cannot get too distracted by the near-term issues.
A good analogy is open water swimming, you fix your eye on a point on the land and lift your head up every so often to ensure you are going in the right direction. Then head down and power forward. The day to day activities are important, but you cannot get distracted from the strategy and the long-term objective of the business – keep focused on where you are heading.
Alan Jones:
Alan has worked in mobile and wireless communications since the late 1980s and has been in start-ups from inception through to successful exit. Since becoming CEO of Blu Wireless in 2020, Blu Wireless has opened a US entity in 2021 and joined several projects aimed at delivering pervasive mmWave communications across several key verticals.