Fear is something that comes up in every conversation with new clients, no matter how much progress they've made so far. And that's because we're much more aware that some of the language and beliefs we consumed growing up, are likely to be out of date today. So, everyone is worried about saying or doing the wrong thing or being exposed as someone who doesn't have all the answers, and that can feel scary.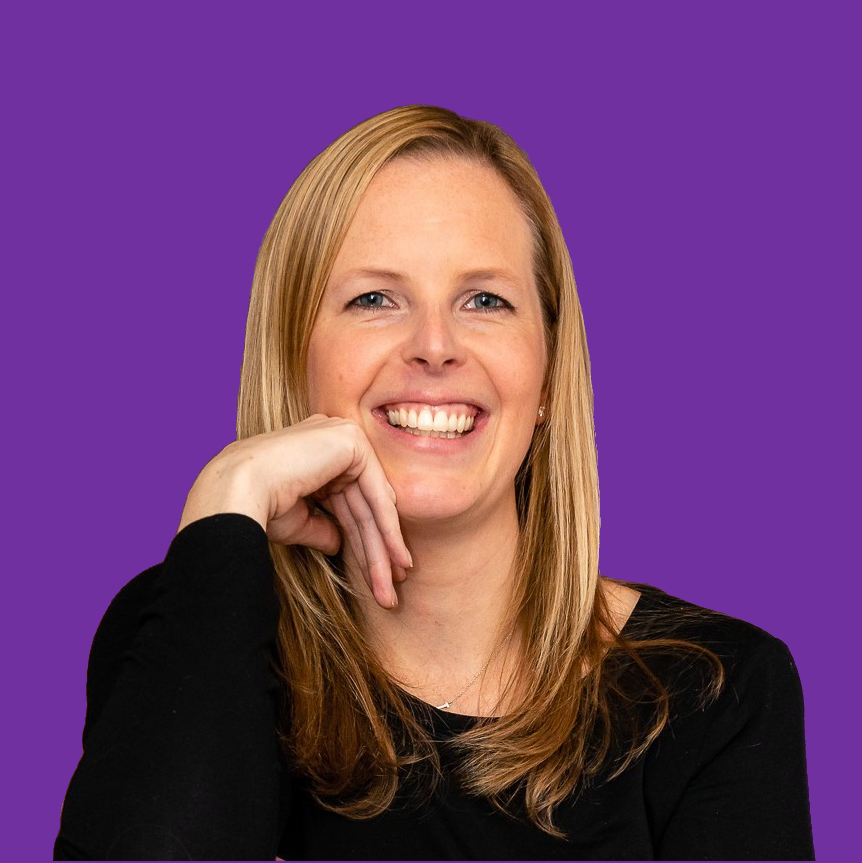 The truth is that none of us will ever be fully confident, as we've each only lived our own lives and there's 8 billion people on the planet.
A healthcare client told me they'd be fully confident when they could answer every product and service query related to the diverse needs of their millions of consumers. I encouraged them to aim for (an ambitious) 80% as their offering would be constantly evolving and every person's needs will be specific to them. I noticed the tension in their shoulders drop immediately.
Another client told me they weren't ready to fully embrace inclusion work yet, as they needed to build more confidence first. While timing is everything, waiting for a perfect set of conditions (there's no such thing by the way) to create change, typically means you get left behind. And if the whole world did that, we'd never make any progress.
Fear is a good driver. It means people understand the sensitivities involved, care about the people they're surrounded by, and want to avoid getting it wrong. It also makes people more receptive to investing time and effort into finding the right approach. So, it's good to acknowledge those fears and embrace any discomfort, because that discomfort is telling you something isn't right. And that's a powerful place to learn.
Dedicate time to learn and share fears
Holding space to reflect and share vulnerability is an investment worth making. The topic of inclusion can be confronting if you've worked hard throughout your career and are now wondering if you've had advantages simply because of the skin colour, sexual orientation, wealth etc you were born with.
Something many organisations share is the absence of leaders at the top who are already comfortable talking about inclusion. This combination can generate resistance to change in the early days, because these conversations are not always easy. If they were, boardrooms, workplaces, products, and services would already be reflecting the diversity of people in our communities and nations.
It helps to know that understanding inclusion, and where it's missing, can be done conversation at a time.
Give permission to yourself and others
If the inclusion conversation is stalling amongst the leadership team, fear not.  It often surprises people when I say inclusion doesn't have to be led from the top, as there's a tonne you can do to make your organisation more inclusive, even when everyone isn't on the same page yet.
Someone I learnt a huge amount from was Katrina in my team at Sky. She'd worked there for a few years before me, was incredibly well networked and her brain worked in all kinds of ways mine didn't. She expressed concern that we didn't have the final approval from the Exec, the night before launching the inclusion vision to 24,000 people across the company. She was right. Don't get me wrong, there'd been lots of rich discussion (and many PowerPoint presentations), we just didn't have that final green light. I paused…and realised there were no red lights either, so I asked if she thought we done enough research? She said yes. Then I asked if we'd got enough feedback from every part of the business. She said yes. Next, I asked, if she thought anyone else in Sky would be more confident about the plan than us? She said no. And my final question – did she think anything we were about to do would cause more harm than good? As she said no, a smile started spreading across her face. I matched that smile and said, then let's keep going until someone says stop.
And we realised the permission we'd granted ourselves, was the exact permission we wanted everyone to grant themselves when they chose to get involved.
Identify your potential for business development
When identifying new markets, products, services, and commercial relationships, look at your existing consumers, audience, or service users, and see if their demographics match those of the entire population.
If you're targeting wealthy customers, do you have Black, disabled, lesbian, and young wealthy customers? If you provide a service for low-income workers, do you tailor you support for Chinese, LGBT+, and Dyslexic people? Maybe you target families? Do you reflect single parent families? Or how about weddings? Do you appeal to same sex couples or couples with Black or Brown skin? And if people download, stream or interact with your content, who is it that's doing it?
Whatever the reason your organisation exists, find out who uses your products or services and who doesn't.
Have a plan for not always getting it right
A memory that sticks in my mind is when a group of colleagues approached me to develop support materials for people going through menopause. My initial reaction was to wonder if it was really an issue. I can't quite believe I'm saying that now, given the rise in awareness on TV and in the workplace over the last few years.
I attribute my reservation to being in my early 30s, having tonnes of female friends, working in a department full of women, and no one talking about it. I'm wiser now and realise that's much more to do with stigma, than there not being a real need for support.
Luckily my work has taught me to look for multiple sources of information, so I put some calls into Occupational Health and the legal department, and quickly realised menopause was in fact an area that needed attention and we got on with developing the materials. Thankfully there were employees who were further ahead in their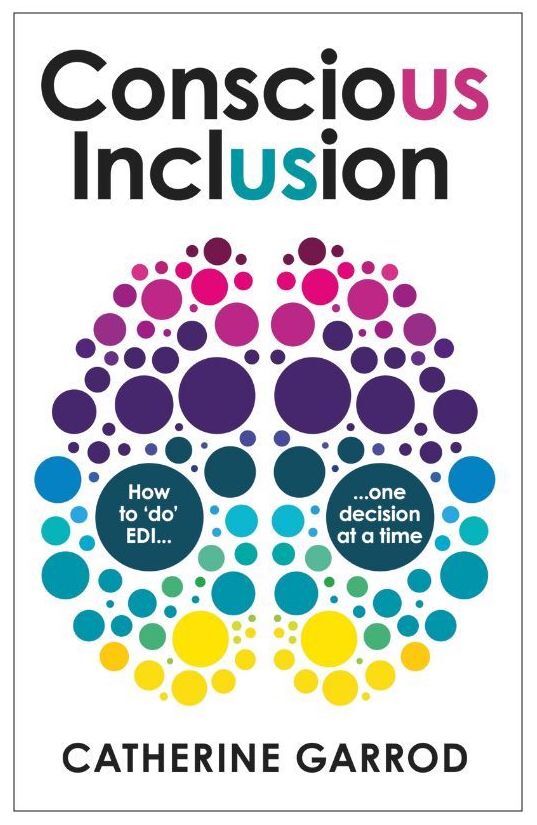 thinking and bridged the gap by providing handy resources and links to external organisations.
You're human and won't always get it right, so it's good to develop a curious and collaborative approach, as this will significantly reduce the risk of getting it wrong. If you're not sure how to approach something, involve people in the research, design, and testing so you can get feedback and evolve it as it grows. Think build with, not for and remember it doesn't need to be perfect before you get started.
Applying conscious inclusion to the work of every time is the core of the work that's needed. And I have the following text as a screensaver to remind me – Unless you're consciously including people, you're almost certainly unconsciously excluding people.
 Am I perfect? No. Am I a work in progress continuing to learn? Absolutely. So go be brave, and make your organisation work better for everyone.
Article by Catherine Garrod, author of Conscious Inclusion: How to 'do' EDI one decision at time and founder of Compelling Culture. She works with organisations to determine whether people from underrepresented groups are having the same good experience as people from overrepresented groups. Catherine is an inclusion expert and speaker, and you can find out more about her work at www.compellingculture.co.uk