Introduction:
Since the first case of novel coronavirus disease 2019 (COVID-19) was diagnosed in December 2019, it has swept across the world and resulted in unprecedented global action. This has necessitated the practice of physical distancing (also known as "social distancing" but I prefer physical distancing) in countries all over the world, resulting in changes in national behavioural patterns and shutdowns of usual day-to-day functioning.
While these steps are critical to mitigate the spread of this disease, they will undoubtedly have consequences for mental health and well-being in both the short and long term.
Large-scale disasters are almost always accompanied by increases in mental and behavioural disorders. In the context of the COVID-19 pandemic, it appears likely that there will be substantial increases in anxiety depression, PTSD, OCD, substance-use disorder and there is also a very real possibility of an increase in domestic violence including child abuse.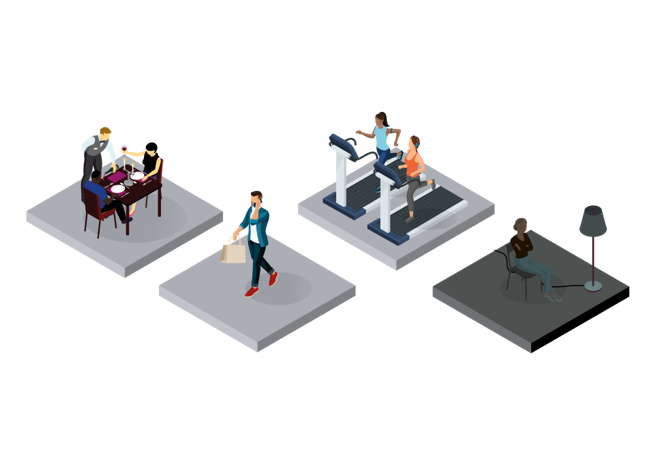 How positive are workforces during covid 19?
The workplace confidence index, conducted by LinkedIn, does not make for positive reading. The survey was taken by 1,024 members across the U.K between 01/04/2020 – 07/04/2020.
Key Findings:
The overall confidence index was +13 (scale -100 to +100), a slightly positive sentiment.
35% of respondents said their income had decreased however this rose to a staggering 75% amongst the self-employed sector.
Nearly 25% of respondents said they will, over the next fortnight, increase time spent searching for new job.
During these challenging times, it is vitally important to look after our individual mental health and wellbeing as well as supporting the needs of others around us.
1 in 4 people in the U.K will have a mental health problem at some point in their life.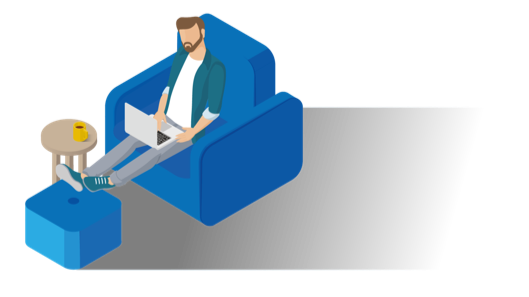 Key areas of mental wellness whilst working from home:
Connection – Workers in dentistry are not used to working from home – it is pretty hard to carry out a "hands on profession" via a video call but if you figure it out then please do share! This lack of physical interaction has been imposed upon us with immediate effect and that can take its toll. On top of this, we are having to embrace new ways of working such as video conferencing, telephone meetings and more and more emails between us to communicate.
How can we stay connected?
Video calls can be Intense and draining – Follow them up with praise about individual performance. Human beings crave organic praise so by following up with positivity we can simulate the face to face contact albeit in a virtual way.
Create a "Buddy System" – Maintaining regular contact with colleagues is important but it doesn't necessarily mean it is the responsibility of one person, such as the business owner, to do this. Work in teams and check in on each other regularly. You can rotate the teams, weekly for instance, so interactions take place between different members of the organisation. Arrange a separate time for all to be present so the whole team stays involved and up to date with business activities.
Create factual assurances where possible.
You may feel lonely during this period –ITS OK! Allow yourself to have these feelings and do not feel guilty or angry because of them. These are natural feelings and by accepting them they will pass sooner.
Can you over communicate? – There is no right or wrong answer to this as everybody is different so it is important to find a happy medium for each individual.
Communication that is open and honest is paramount, especially during these turbulent times.
Motivation – Throughout these challenging times it can be difficult to stay motivated and focused on tasks.
How can we stay motivated?
Shift your focus – we tend to be self-critical and negative about ourselves. Instead of focusing on what you haven't achieved focus on what you have got done.
Celebrate your successes – no matter how small it is, there is always a "win" in every day that you can be proud of.
Positive affirmations – think about and list these achievements at the end of each day and use them to build upon for the forthcoming days. By incorporating these "bank of wins" into your daily routine you will keep energised and motivated throughout this period.
Take regular breaks – Whilst working remotely it is easy to lose track of time as your usual routine has been disrupted. If you do not allow your brain to rest you will lose motivation. Ensure you take those well-deserved breaks so that when you return to your workstation you will feel rejuvenated.
Breaks and downtime are essential to maintaining motivation.
Productivity – Motivation has a direct influence on productivity.
How can we maintain productivity?
It is important to know when your motivational levels are at their highest. This way you can plan your work schedule around it.
By understanding when these peak performance times are you can capitalise on them and increase productivity.
Save harder tasks for these times as you will have the headspace and motivation to carry them out.
Use the "slower" periods or less productive times to complete simpler tasks.
These easier tasks can be "small acts of success" and will help you build momentum for your heavier projects.
By understanding "your times" you can maintain your productivity, motivation and confidence whilst working from home.
Calmness – During these uncertain times you may feel overwhelmed. You may be concerned about health, finances, work and your loved ones amongst other things. This can lead to tension making it difficult to focus on tasks or switch off. This is normal therefore try not to panic (easier said than done). These unsettling feelings bear no reflection on your abilities in general.
How can we remain calm?
Limit the amount of news you decide to engage with and stick to trustworthy sources. Too much news can fuel uncertainty so have just enough to stay informed.
Reduce social media time – studies from China showed that a significant increase in social media use led to an increase in mental health problems.
Keep communications honest but succinct – This is what we know, This is what we don't know.
Keep updates regular and do not avoid topics. It is important to address difficult subjects and communicate on these issues.
Taking a break to read a book, exercise or listen to music can restore calmness.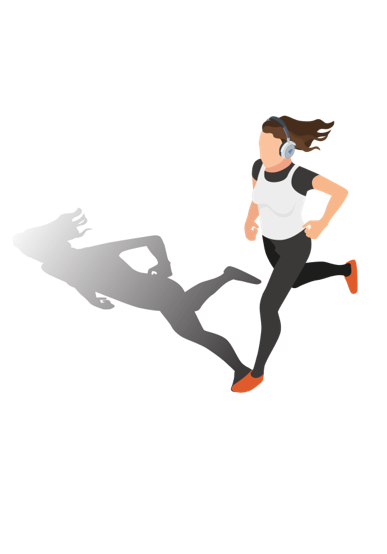 Coping – Whilst working from home it is difficult to maintain boundaries. Routine is disrupted and your work life balance has tipped. The lack of separation between the two, alongside family pressures and difference in physical environment, can lead to a lack of clarity in our minds.
How can we cope?
Structure is essential – try and keep to a schedule that was similar to your day, pre-lockdown. Wake up, have breakfast and use your "commute time" to do something for yourself such as read a book or play music etc. Then start your working day.
Plan your working day in advance setting clear goals and objectives for that given day. I personally do this in the form of a list where I tick off the tasks once completed. This builds momentum and increases motivation and a feeling of achievement.
Do not feel as though you have to be available for the entire 7-8hrs whilst working from home. This would not be the case if you were at your regular place of work.
Set personal boundaries – you need these essential breaks so switch on your answer machine or leave your phone in your "office space."
Leave work at the end of your scheduled day just as you normally would do – Shut down "go home" and enjoy your evening – you have earned it!
If you do not feel you are coping ask for help. It is not a sign of weakness but in fact the opposite. It takes courage to admit to yourself that you are struggling. You should be proud that you have the ability to recognise this within yourself and have the strength to do something proactive about it.
Share personal experiences of coping mechanisms that work for you. They may just help others in your team who are going through these same problems during this isolation period.
Health – Physical health and mental health go hand in hand and they both carry equal importance. You cannot maintain one without the other and at present they are both threatened due to the current restrictions in place.
How can we maintain our physical health?
Incorporate exercise breaks into your daily schedule – Go for your walk, have a cycle or a run whilst maintaining physical distancing. Spend time with your family and do activities together. This will not only maintain your physical exercise but also bring you closer to your loved ones. If you wish to exercise indoors there are plenty of free digital platforms you can use to help with this – Joe Wicks is an overnight superstar!
Yoga classes online are a good way to improve physical health and mental health.
Nutrition – Healthy eating is important to keeping your immune system functioning effectively amongst other things. Drink plenty of water ideally approximately 2 litres per day.
Sleep – research shows that a regular routine to achieve good quality sleep can improve focus and performance.
Gardening – There is growing evidence relating to the positive effects of gardening. Research studies conducted by the Universities of Tokyo and Exeter concluded that gardening improved physical, psychological and social health, which can, alleviate and help prevent various long term health issues.
How can we maintain our mental health?
Mindfulness is the practice of maintaining a state of complete awareness and acceptance of one's feelings, thoughts emotions and experiences without casting judgement. It can help us to relax and unwind after a stressful day. There are plenty of free courses available online.
Practice Gratitude – Make a list of what you are thankful for in your life, no matter if it is the tiniest thing. On the days when you are feeling low go back and read this list. Show appreciation to others no matter how small the deed. Try and see the best in people and compliment others where possible. Accept disappointment as it is a part of life but do not let it become a habit. Build up gratitude with personal acts of kindness.
Mood journal – we are not used to this situation so it will undoubtedly impact on our mood. Track your mood on a day-to-day basis. Try to deeply understand activities that improve your mood or upset your mood and document them. By understanding yourself and the things that trigger fluctuations in your mood you can then ascertain what things to embrace and what to avoid. By knowing the things to embrace, practice these more in general and naturally, where possible, avoid other situations that negatively impact your mood. If you feel confident, share these experiences with others as it may help them on their journey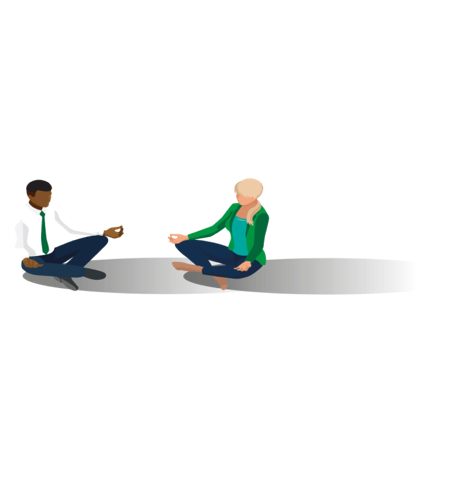 Implementing a Holistic approach to your overall health can significantly improve your personal wellbeing.
The future is bright:
Now is the perfect time to understand and re-connect with yourself and plan for the future. Adapt to this change positively.  This, in the context of work, is especially important. Re-integration into the workplace will be necessary. Monitor people's needs and make adjustments accordingly. Generalised support will be essential and personalising this support towards individuals will be the key to successful outcomes for all.
Whilst we are navigating these uncertain times I urge you to look to a brighter future. Embrace the positivity this situation has presented us with. We have the opportunity to be more connected than ever with what is important in our lives. There is an increased sense of community spirit and an ever increasing attitude towards helping our fellow neighbour. More of us are supporting local businesses and thinking about our wider communities. There is a real sense of togetherness and I personally hope that we do not lose this. In my opinion social distancing is not the right phrase, it should be physical distancing as we should definitely remain socially active with the use digital technologies. This will maintain positivity and keep this feeling of togetherness.
One final thought …….. Past experiences have taught us that no matter what is thrown at life, life always finds a way!
Stay safe everyone x
More more information please contact:
Psynergy Mental Health Ltd