Over the last few months, Cotswold Wildlife Park has welcomed many new arrivals but, due to the coronavirus pandemic, they were born when the Park was temporarily closed to the public. Now the Park has re-opened, visitors can now see the youngsters for the first time.
Back in March, keepers discovered Porcupines babies (also known as Porcupettes) running and squeaking at each other on their daily morning checks. This is only the third time in the Park's fifty-year history this species have successfully bred.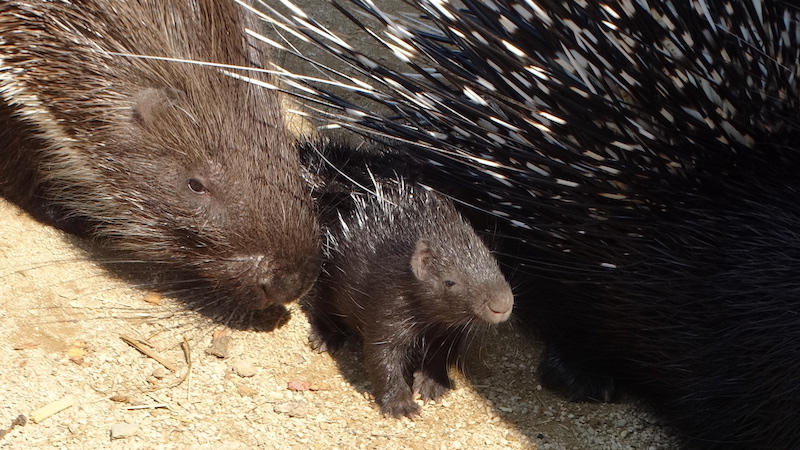 The twins share their enclosure with an ever-growing group of inquisitive Dwarf Mongooses, who also gave birth during lockdown. The triplets can be seen in the enclosure they share with our Porcupine family opposite Little Africa. Curator of Cotswold Wildlife Park, Jamie Craig, said: "Baby Porcupines are incredibly popular with our visitors – essentially miniature replicas of their parents. We are always delighted with these additions to the animal collection and it is great to watch them exploring their exhibit with the same feisty attitude as the adults".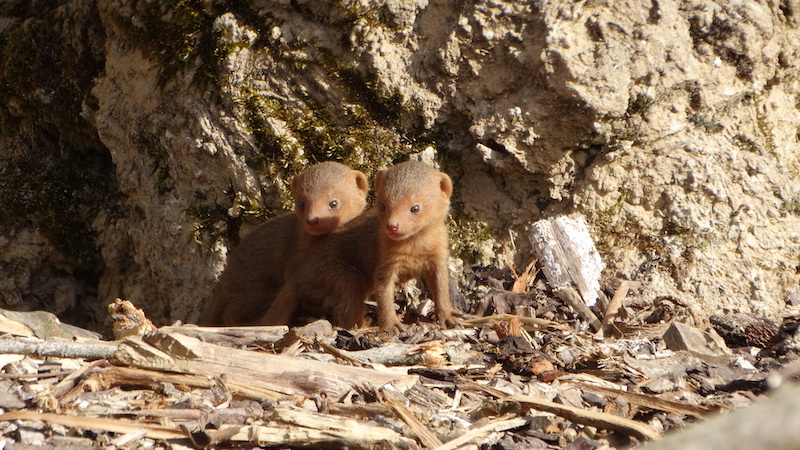 Visitors to the Park will also notice a new addition in the Binturong family. Named Coconut by her keepers, the youngster is the first breeding success from the Park's adult Binturong pair, Dobby and Himala. They were introduced to each other in 2018 and soon formed a strong bond. Late last year, their cub was born in seclusion inside the nest box where she spent several weeks out of sight. As time went by, she eventually emerged from her nest box and began exploring her heated indoor home under the watchful eye of her parents. Just as she started to venture out into the exhibit's outdoor area, lockdown was announced. Keeper Estelle kept a video diary of Coconut's development for visitors to enjoy and can be seen in the Park news section of the website. Visitors can see the confident young Binturong in the enclosure she shares with her parents adjacent to the Reptile House.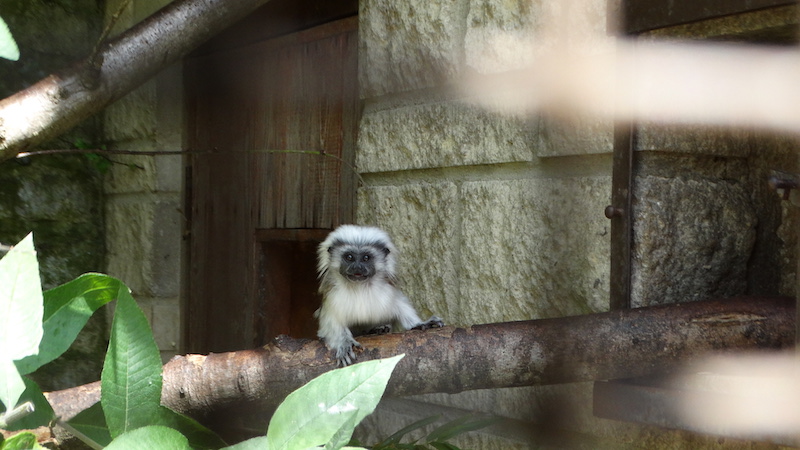 The baby boom continued over the three months the Park was closed. The Cotton-Top Tamarins (classified as critically endangered), Emperor Tamarins, Prairie Dogs and Northern White-Faced Owls all successfully bred. A new male Bactrian Camel called Lois also recently joined the collection and has settled in perfectly. He's named after Prince Louis as they share the same birthday.
Cotswold Wildlife Park would like to thank everyone for their overwhelming support since the Park re-opened. Please note, there is a new ticket booking system in place. From 14th July 2020, ALL tickets must be purchased in advance. Please visit the Park's website to see their latest COVID-19 Visitor Guidance ahead of visiting the Park. Cotswold Wildlife Park is open daily from 10am-6pm (last admission at 4pm).