Kelly Swingler, an executive coach for professional women, has launched a new podcast 'Core-Led Women' for female entrepreneurs experiencing, or fearing, burn-out.
The podcast will be available for download every Tuesday morning from 8am and will feature an episode a week exploring a different theme.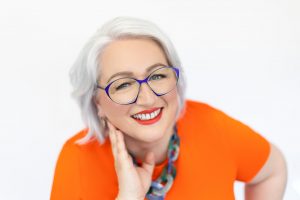 Kelly runs her own coaching business and has a background in HR. She was the youngest HR director of a corporation with over 3,000 staff when she left in 2014 after struggling to cope due to burn out. She since went on to create her own HR consultancy – which still runs today – and in 2020 took the leap to support professional women just like her.
"I'm producing the podcasts to help and support the growing number of business women who need help with their spiritual, emotional, mental, physical and financial wellbeing," she explained.
"Evidence is already showing that burn-out among professional women is at an all-time high. Often women in professional roles are expected to be superhuman, to juggle many different roles and often they are their own worst critic."  
During the series of podcasts, Kelly will seek to answer these questions and share her own personal burn-out problems that she experienced first-hand when she worked in a stressed and sometimes toxic environment.
With the help of a team of inspirational and motivational speakers, the podcasts will – amongst other topics – cover creating success by implementing boundaries to avoid burn-out and enhancing personal development to raise your business profile with the focus being on who you are, what you want and how to manifest goals.
During March and April, podcast guests will include Katie Neeves, Mary Ann Sieghart, Claude Silver and Taz Thornton.

Katie Neeves is one of the UK's leading Trans Ambassadors, who came out very publicly as being transgender in 2018 after living for 48 years as a man. She formed Cool2BTrans to reach out to other trans people to show that trans people are just ordinary people who want to be safe, loved and happy – just like everyone else!
Mary Ann Sieghart is a journalist, author, non-executive director and broadcaster. She spent 20 years as assistant editor and columnist at The Times and won a large following for her columns on politics, economics, feminism, parenthood and life in general. Her latest book, The Authority Gap, provides a startling perspective on the unseen bias at work in our everyday lives to reveal the scale of the gap that still persists between men and women.
Claude Silver (Chief Heart Officer at VaynerMedia) says her life's purpose is to be of joyful service and unlock emotional optimism in all. As the first ever Chief Heart Officer, she oversees anything and everything that has to do with people including talent management, employee experience, learning and development, coaching and culture. She understands that cultivating emotional optimism is the most effective tool in revealing the greatness that resides within people. 
Taz Thornton is an award-winning motivational speaker, coach and trainer, best-selling author, personal empowerment specialist and firewalker. Her book, Unleash Your Awesome, helps people who are running their own business, but are going nowhere; who are offering amazing products, but feel invisible; who have invested in network marketing, but are not making ground and who are ready to do something new, but have no idea where to start.