City living and office life in the UK are becoming increasingly dog-friendly, with many companies opening their doors to furry companions. But what are the best dog breeds for navigating the bustling streets of the city and thriving in dog-friendly offices? To answer this question, Barkridges, a company that specialises in unique, innovative and durable dog harnesses, have compiled a list of the top 10 dog breeds for city life and dog-friendly offices in the UK, drawing insights from reputable sources such as The Kennel Club, RSPCA and PDSA, ranked based on their size, energy needs and trainability.
Toy Cockapoos Come out on top
Toy Cockapoos have earned the top spot on our list due to their unique blend of qualities. Their gentle and affectionate nature makes them excellent companions in both bustling city streets and office environments. Their adaptability and relatively low energy needs ensure they thrive in apartment living and hectic urban schedules, providing comfort and warmth to their owners. Their easy trainability and friendly disposition also make them ideal partners in any workplace.
| | | | | | |
| --- | --- | --- | --- | --- | --- |
| Rank | Breed | Size /5 | Exercise Needs /5 | Trainability /5 | Total |
| 1 | Toy Cockapoo | 4 | 4 | 5 | 13 |
| 2 | French Bulldog | 4 | 4 | 4 | 12 |
| 3 | Cavalier King Charles Spaniel | 3 | 3 | 5 | 11 |
| 4 | Shih Tzu | 4 | 3 | 4 | 11 |
| 5 | Pug | 4 | 4 | 3 | 11 |
| 6 | Cavachon | 4 | 3 | 4 | 11 |
| 7 | Pomeranian | 4 | 3 | 4 | 11 |
| 8 | Yorkshire Terrier | 4 | 2 | 5 | 11 |
| 9 | Boston Terrier | 3 | 3 | 4 | 10 |
| 10 | Miniature Schnauzer | 3 | 3 | 4 | 10 |
**The dogs featured in the table above are ranked based on suitability for a city home and office. A score of 1 ranks low and a score of 5 ranks high.
French Bulldog: In the second spot, French Bulldogs charm city dwellers with their sweet, playful disposition and remarkable adaptability. They also have a relatively low exercise requirement, making them perfect for city life.
Cavalier King Charles Spaniel: This loving spaniel comes in third due to their adaptable nature and easy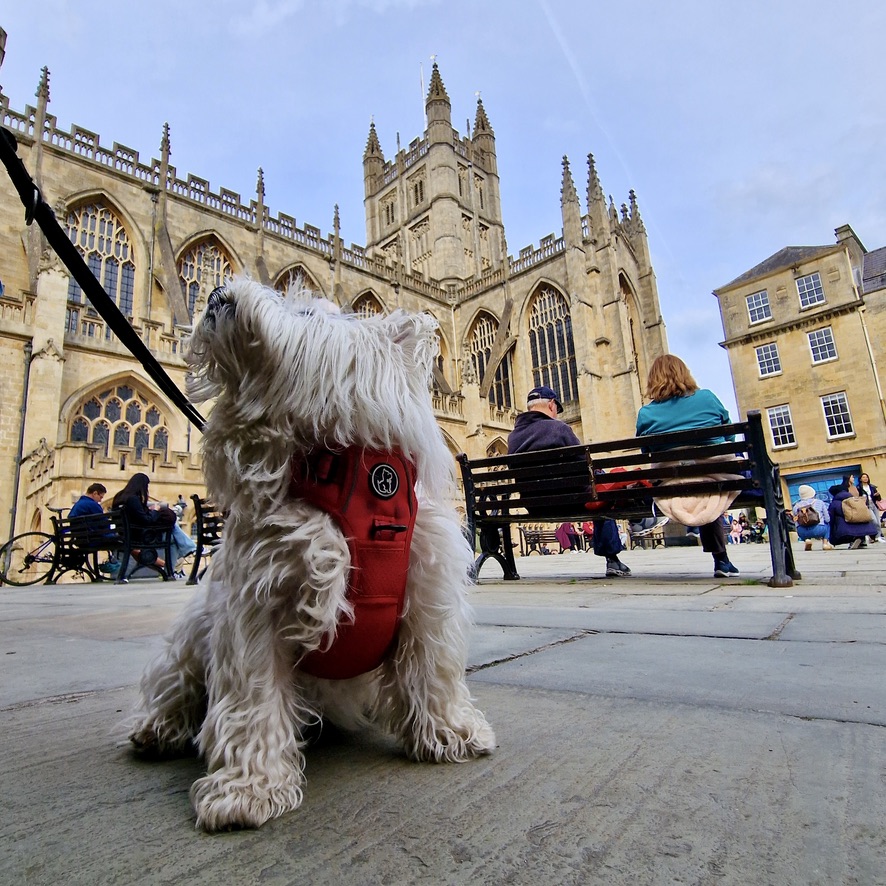 trainability. They are usually slightly bigger than some of the other breeds on our ranking, but their friendly, easy-going nature puts them high up on our list.
Shih Tzu: In the fourth spot, Shih Tzu's are known for being playful, and easy to train. Their low exercise requirements and affectionate nature make them delightful companions in office settings, where their presence can brighten the workday.
Pug: Ranking fifth, Pugs are celebrated for their loving and loyal personalities. This low-maintenance breed is a great choice for individuals leading busy lives. Their innate warmth and unwavering devotion to humans make for the perfect energy for a workplace environment.
The Cavachon, Pomeranian, Boston Terrier, Yorkshire Terrier, and Miniature Schnauzer also make Barkridge's list of top 10 city breeds due to their intelligence, trainability, energy needs and size.
 Doing your research is paramount to choosing a dog that is a good fit for your lifestyle and personality. It is, however also important to note that every dog is an individual, and even within breeds there can be a wide range of personalities and temperaments.
Dog-Friendly Offices in the UK
Many companies across the UK now offer dog-friendly offices, leading to numerous benefits, such as reduced stress levels for employees, increased morale and productivity, improved retention rates, and a more inclusive work environment. According to a recent survey by Remote, the top 10 dog-friendly cities in the UK are:
London
Leeds
Birmingham
Manchester
Liverpool
Edinburgh
Glasgow
Bristol
Brighton and Hove
Cardiff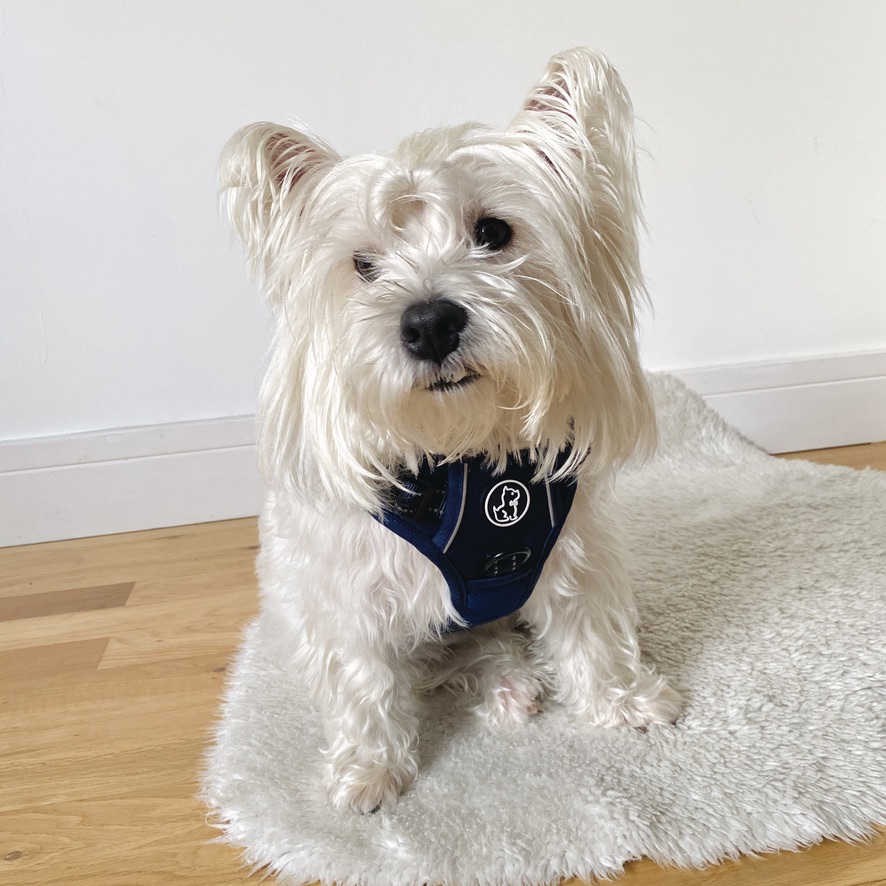 When considering a dog for the office, it's best to choose a breed that is smaller, calm, and easy to train. The breeds suggested by Barkridges usually thrive in office settings, contributing positively to the work environment. It is however important to remember that office dogs do still need stimulation and regular walks. Although small, these dogs can be prone to taking their owners for walks rather than the other way around, this is one of the many reasons Barkridges Harnesses are brilliant to have full control over your dog, without sacrificing your dog's comfort.
Benefits of using a Dog Harness
Comfort: Force is distributed away from the neck and distributed across the shoulders and chest, making it more comfortable for the dog.
Reduced Choking Risk: Collars can cause choking or gagging, especially if the dog pulls strongly. Harnesses eliminate this risk by distributing pressure across the body.
Attachment Points: Many harnesses have multiple attachment points for leashes, offering versatility in training and control options as well as attachments for safety in the car.
Reduced Pulling: Harnesses can help discourage pulling behaviour more effectively than collars especially those that incorporate an anti-pull feature.
Training Assistance: Some harnesses come with handle attachments, aiding in lifting or guiding your dog in challenging situations.
Safety: If fitted properly, due to a harness fitting around a dog's front body and legs, escape from a harness is less likely than with a collar.