Xero, the global small business platform, has today launched a report revealing overall small business owner wellbeing is currently below that of the general population, serving as a reminder of the myriad of challenges small business owners are dealing with in 2023 – including high inflation, slowing economic growth, concern about staff wellbeing and general uncertainty about the future.
The report, The global state of small business owner wellbeing, found that of the seven countries surveyed from November 2022 through to February 2023, small business owners in the UK reported the lowest levels of wellbeing and life satisfaction.
The report draws on responses from more than 4600 small business owners in seven countries, including 900 in the UK, to better understand how small business ownership affects different aspects of one's wellbeing.
Among the findings, which reference Xero's own research as well as respected global frameworks, was the prominence of global factors over national ones. Despite small businesses in different countries facing local stresses of varying severity, small business owners in most countries reported fairly similar overall levels of wellbeing and life satisfaction, suggesting a greater level of influence from common global issues rather than national issues.
Other themes identified as contributing to small business owner wellbeing include business-related stress spilling over into personal lives; the ability of a small business owner to take time to rest and recover; undertaking fulfilling work; and access to affordable counselling or peer support.
UK small business owners are the least happy and need more support 
Small business owners in the UK struggle with significantly lower levels of wellbeing. Only a third (32%) of respondents feel refreshed and rested most of the time, while 26 percent can rarely, if ever, take a break from their business.
According to the study, a concerning 37 percent of UK small business owners report never being able to access affordable counselling or support, which is significantly higher than any other country in the study. This highlights a lack of available resources for mental health support, potentially contributing to the UK's ranking at the bottom of the surveyed countries for feelings of cheerfulness and vigor. To address this issue, potential solutions include investing in policies that promote innovation and upskilling, offering training and guidance to address the root causes of mental health issues, establishing counselling and peer support networks, and exploring ways to intentionally set aside business matters to achieve restedness.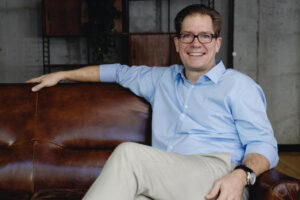 Alex von Schirmeister, Managing Director, Xero UK said, "It's vital that we don't overlook the wellbeing of small business owners. This study is a stark reminder of the serious impact that ongoing challenges such as late payments have on the wellbeing of small business owners. We need more services and a bigger focus on making resources available to help business owners prioritise their own wellbeing and that of their team. This will help create healthier and more resilient businesses that are better equipped to face future challenges."
To download the report, go to the Xero website. To find out more about how the data was collected, see the methodology section in the report's appendix.