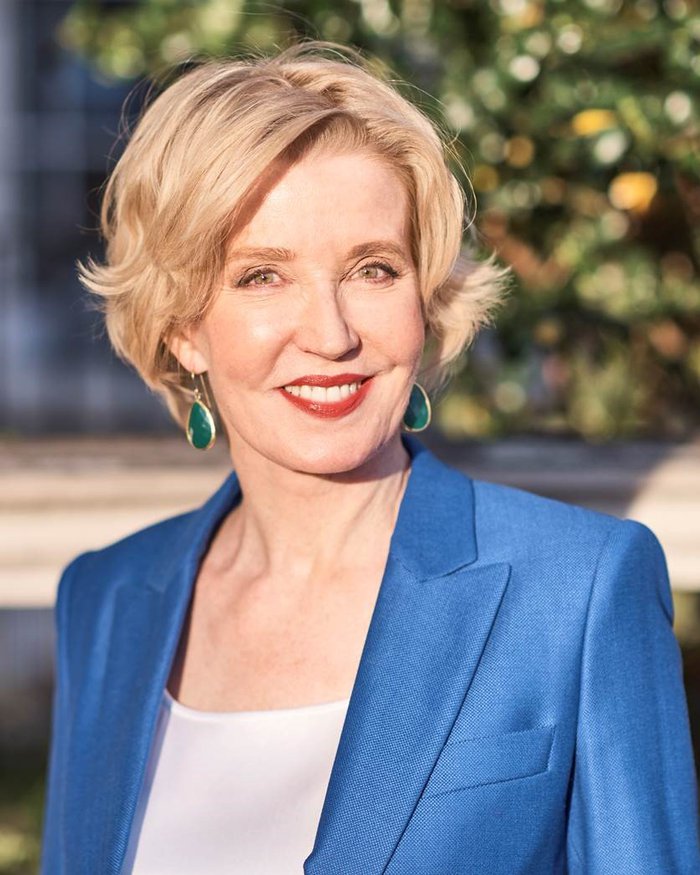 Whether you're interviewing for a job role with a new company or for an internal position, preparing for a job interview and ensuring you perform at your best can be daunting.
It's easy for nerves or lack of confidence to set in, which can mean that you struggle to communicate your suitability for the role to the interviewer.
Sheelagh McNamara, Executive Coach and Lead Tutor on RADA Business' Executive Presence for Women programme, offers her key insights and skills for creating a connection with your interviewer, tackling nerves and projecting confidence to make a standout first impression.
Prep for success
Take some time to write a list of your strengths, and don't forget to ask your friends and family members too – you'll be surprised how many you can think of. Don't forget to identify your weaknesses too, as you may well be asked this in the interview. Make sure to reframe your weakness as areas that you're consciously working to improve. Seeing a list of your strengths and some areas that you're improving will get you into the right headspace for those tricky interview questions, and will boost your confidence.
Next, research the company in advance. When looking through a company's website, don't just pay attention to what they do, take note of the language that they use, and understand their values. Knowledge of the company will stand you in good stead for the interview, but it will also help you decide if the company is the right fit for you. How do their values and yours align? Can you find any common ground? How do your strengths match up? Reflecting the company's language and values in an interview helps the interviewer to picture you as the ideal candidate for the role.
Sheelagh advises that you prepare for a variety of questions. You may be asked expansive questions such as 'What goals have you achieved over the last year?' or challenging ones, such as 'How do you retain your customers?'. The key to answering these challenging questions is to reframe and answer as if it were an expansive question. Make sure that your answers are concise, clear and structured.
Remember P.A.R:
•           What was the problem you encountered?
•           What action did you take to tackle it?
•           What was the result? (Make sure to cite a positive one!)
Practise your answers with a friend or family member and ask them for honest feedback. Record yourself so that you can see how you're coming across. Take note of your gestures – don't gesture too often, but when you do, note how it changes your messaging and impact.
Tackle nerves
The key thing to remember is that if you've done your preparation, you'll be less nervous. If you've landed an interview, it means you're in with a chance.
Don't spend the final moments before an interview frantically flicking through your notes. If you've prepared well, you'll be able to call it to mind in the interview. Instead, focus your energy on your physical state.
Find a quiet place to strike a power pose before your interview. Sheelagh advises "Stand in a V shape with your hands over your head. Or place your hands on your hips like a superhero. Do this for 2 minutes." These expansive postures help to reduce nerves and increase your energy. Research shows that this postural reinforcement can increase testosterone production and reduce the stress hormone cortisol.
While you sit in reception, or at your laptop waiting for your interview to begin, it's natural for stress to make your body contract, and to breathe higher and faster than normal. However, contracting your breath in this way increases your heart rate and cortisol production. To calm your nerves, breathe in through your nose for four counts, and then out through slightly pursed lips for five counts. Your exhale should be longer than you inhale. Using this exercise will slow your breathing and consequently your heart rate, making you feel less nervous.
A standout first impression
If you're interviewing in person, remember to be warm, friendly and polite to the receptionist. This is usually the first person you see and hiring managers will often ask for their feedback.
Before you walk into the interview room, take a deep belly breath and exhale slowly as you enter, with your head held high to project confidence. Imagine that you have an invisible confidence string attached from the base of your spine to the crown of your head. It's vital that you own your space.
Be aware that your physicality is reflected in your voice. Make sure that you're grounded. Sit on your chair with your feet firmly planted on the floor: don't cross your legs as this makes your breathing shallower. Sit on the front 2/3 of your chair with your back straight; it helps to imagine that invisible confidence string! Grounding yourself and opening up your body allows you to breathe more deeply and deliver your answers clearly and confidently.
It's important to maintain eye contact with your interviewer, as this will help you to make a strong connection and develop rapport. For online interviews, it's imperative that you speak to the camera. It can be tempting to look at the screen, so – if it helps – use a sticky note with an arrow pointing to the camera to remind you.
When interviewing online, make sure that you close all other programmes on your computer to reduce distractions, Be aware of your background, too. Check that the background is not messy or distracting; use a blur filter if necessary. Remember that you also need to be seen clearly – use a ring light or sit in front of our window facing the source of light to make sure that your face is visible.
Connection and Confidence
All of these elements come together to create what Sheelagh calls 'empassertiveness' – empathy, coupled with assertiveness. Your language and physicality should convey credibility and authority, as well as warmth and kindness, which creates a strong connection with your interviewer and an impression of confidence.
Lastly, it's important not to forget that you secured an interview because your application stood out to the company. These tips will help you to dissolve nerves and build a connection in the interview, but you need to remember to be yourself and let your experience and personality shine through!
To learn more about RADA Business, please visit radabusiness.com.