The Thames Valley Expo returns to Reading for its 12th anniversary on Thursday, 12th October, at The Green Park Conference Centre, Green Park, Reading.
Great British Expos launched the Reading Business Expo in 2011, and since then, the exhibition has developed and become the largest in the region. 
The event organisers, Great British Expos, have received inquiries from past attendees of their Thames Valley Expo due to some confusion. Some individuals have mistakenly believed that they are also hosting a similar event on October 19th at the same venue – The Green Park Conference Centre in Reading.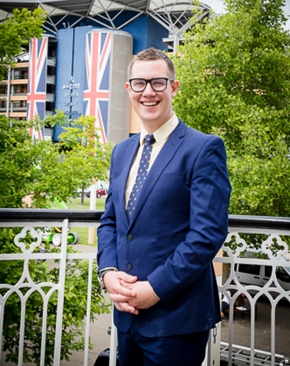 Alec Jones-Hall, the founder of Great British Expos, said: "It is unfortunate that two similar events are so close together. However, we can advise that our event is on 12th October 2023 (10 am – 3 pm), and we have no involvement or association with any other event or exhibition at Green Park. Reading is always one of our most popular events of the year, with this year being the most anticipated yet. Our Reading Business Expo was one of the first exhibitions we launched in 2011 at The Green Park Conference Centre, and the event has grown yearly. Building face-to-face relationships is still an important part of business, and this year's Reading exhibition provides an ideal opportunity to do this. The return of this year's annual business expo will help local businesses spotlight their brand and gain new leads and connections." 
The event anticipates over 70 exhibitors and hundreds of delegates, all eager to connect and conduct business at the annual Thames Valley Expo (Reading Business Show). Admission is completely free, with pre-registration required. The event will feature guest speakers, informative seminars, and a dedicated networking zone sponsored by SME Today.
You can book your free ticket here.
Key highlights at this year's Reading Expo:
Keynote Speakers: Listen to some of the most prominent entrepreneurial speakers from across the UK.
Interactive Workshops: Learn new skills in various workshops.
Financial Insights: Learn how to raise finance and explore funding and grant opportunities for your business.
1-2-1 Networking: Connect with SMEs from across the region.
Exclusive Offers: Meet exhibitors and access offers worth up to £10,000.
 Visit the expo, as it could define your business' future and prepare you for 2024!
 Regardless of your business journey stage, this expo offers something for everyone. Last year, a visitor secured a £98,000 new business opportunity through networking at the event.
Do not forget to confirm your attendance – you can book for free.
Book Your Free Ticket
If you have any questions or suggestions, contact the expo team on 0843 289 4634 or alec@greatbritishexpos.com.  We look forward to meeting you at the Great British Expos Reading event.