How do some businesses not only survive recession but thrive? According to Bain, 10% of organisations did well during previous recessions – and while 17% of public companies suffered, 9% bounced back stronger. But how? As James Hyde, Chief Product Officer & Founder, James and James Fulfilment explains, eCommerce retailers that prioritise core operational issues now – from supply chain optimisation to recruitment, sustainability to digital transformation – will be far better placed to grow profitably when the economic outlook improves.
The retail outlook has changed quickly. Businesses are not only wrestling with spiralling costs and on-going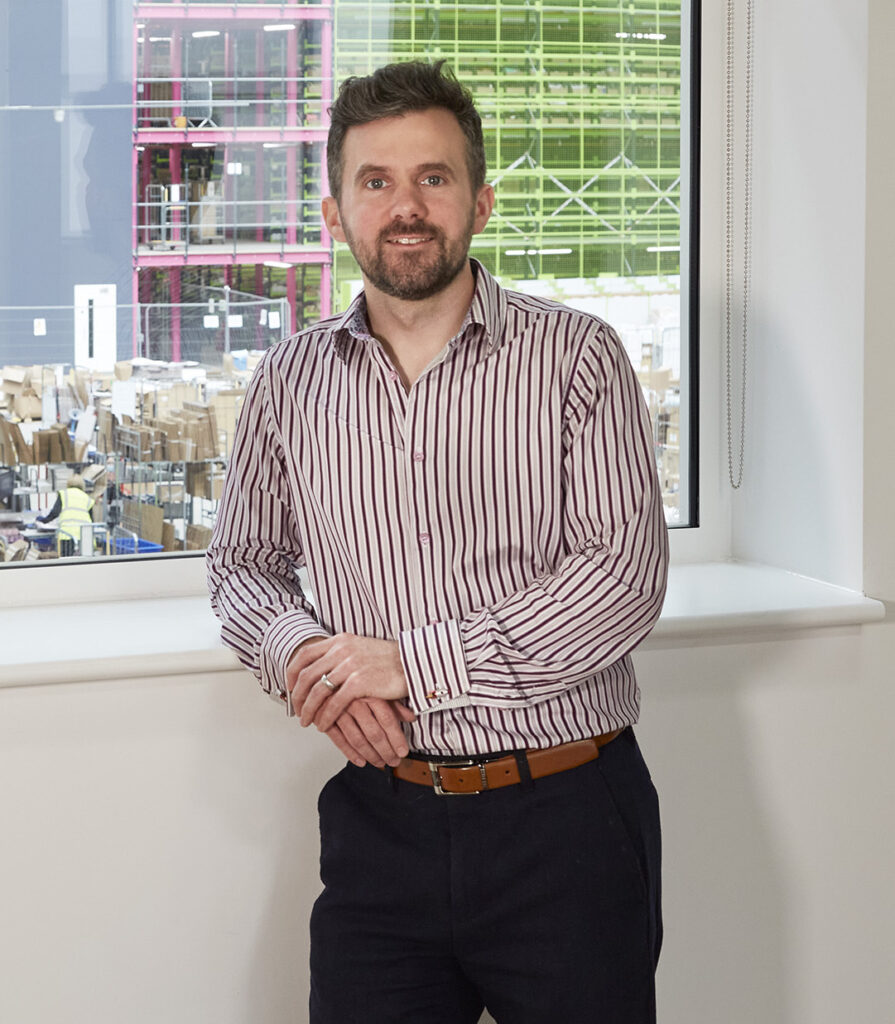 supply chain disruption but the cost of living crisis is also affecting customers' buying behaviour. After years of eCommerce growth, what will these changing socio-economic factors mean for the retail outlook?
According to McKinsey, opportunities for profitable growth continue if businesses take the right approach by drawing on "The proven playbook for success in a world of slower growth, higher inflation, and more expensive capital." The management consultant advises companies to consider four key areas: rebuilding the supply chain for resilience and efficiency; continuing to invest in sustainability; building talent; and searching for growth opportunities.
In practice, every eCommerce retailer will have a different set of challenges and priorities associated with these key areas. For example, when it comes to addressing the talent gap, is it possible to find the right skills when UK unemployment is at its lowest level since 1974? Or is it time to think laterally and explore mature third-party service alternatives, from fulfilment to marketing, even finance? The right technology can also play a key role in overcoming staff shortages – is now the time to explore digital transformation? From automation to improve efficiency, to business intelligence tools to attain more insight into customer behaviour and day to day performance, investment in technology is a key objective in 2023.
Cost Control through Efficiency and Resilience
While priorities will vary, every retailer has been affected by supply chain disruption over the past few years – and experienced the knock-on impact on both costs and customer experience. In a market that is increasingly cost sensitive, it is worth exploring any supplier changes that minimise exposure to supply chain problems. For example, adjusting transportation modes and routes, considering options to avoid customs clearance issues and trade tensions can reduce problems, potentially lower transportation costs, and even feed into strategic sustainability goals.
Similar thinking can be applied to the downstream end of the supply chain and achieving a far more efficient approach to meeting customer expectations without incurring unnecessary costs. Returns, for example, are one of the biggest drains on profitability for every eCommerce business – despite the recent shift towards charging for returns. Taking the time to understand the cause of returns can be a revelation, highlighting problems not only with picking accuracy and delivery damage, but also product misdescriptions. Addressing these inefficiencies should be a priority.
Identifying slow moving stock and the associated cost of storage can also quickly release essential working capital and provide space for higher margin products. Adding improved fulfilment processes will also maximise the value of these higher margin goods, boosting both profitability and the quality of customer experience.
Growth Demands Customer Awareness
While the experts agree this is not the time to retreat from growth plans, companies will need a far better understanding of changing customer behaviour to ensure they focus on the most valuable opportunities. Recession is rarely experienced consistently across all retail sectors, markets or geographies, and opportunities still abound for retailers ready and able to respond to changing customer behaviour. Inflation is prompting consumers to buy early for Christmas, for example. According to Salesforce research, 42% more shoppers worldwide and 37% more in the U.S. plan to start buying gifts earlier, hoping to stock up before prices rise too much.
To maximise these opportunities, retailers need to identify what customers are buying. How relevant is the current customer product offer? How much room is there to discount – for Black Friday, for example? It is also important to reassess digital marketing activity and ensure the spend is delivering value for money. Are consumers more susceptible to promotional offers, for example? Is price sensitivity affecting all product segments or only certain areas? Sustainability is also increasingly important to customers – 31% of retailers expect more sustainable delivery options and 'click-and-collect in-store same-day' to be the most in demand delivery options next year.
Retailers need to take the time to understand what is selling, in what volume and where it is being sold. They need to understand customers' delivery expectations – from speed and price to sustainability options. Combining this insight with an accurate cost of product sale will help to identify new growth opportunities and maximise value from both merchandising and marketing.
Retailers may face a difficult trading period, but the mood is still optimistic. 67% of UK retailers expect sales to be higher in 2023 than 2022. To ensure those sales are profitable, however, it is now vital to reflect on internal processes. Retailers that actively explore current operational processes will be best placed to unlock potential, eradicate inefficiency and refocus the business towards the most profitable opportunities. These businesses will likely not just survive the next few months; they will be perfectly placed to grow rapidly when the market improves.