Does the fear of missing out on vital work calls stop you from taking holiday? Are you worried about keeping customers engaged while you are away? There are times when an out of office email or answerphone message just won't do the business. Luckily, there is an alternative, one that could even make your business thrive in your absence.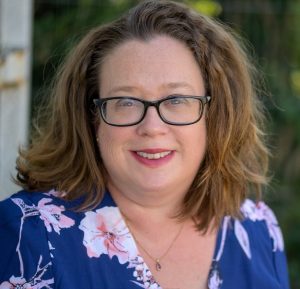 The Virtual Business Centre has been providing remote business services for 22 years. Run by Wiltshire-businesswoman Claire Brewerton, the centre has grown over the past year as more companies seek to outsource their telephone answering, telemarketing, and other related admin tasks. The pandemic, lockdowns, and the resulting remote working led to a surge in clients and a recruitment drive.
Now, with the prospect of life returning to a semblance of normality and the prospect of holidays on the horizon, The Virtual Business Centre is ready to take away your pressure points, so that you can take time out and relax knowing your business is being taken care of by professionals.
VBC co-founder Claire Brewerton said: "Business owners have always found it difficult to take time off when they run their own business – however its health benefits are well documented.
"This year more than ever, taking a complete break is very important – as is a change of scenery even if it's a 'UK' staycation this year. For many years we have provided holiday cover for business owners who want support for a week or so, here and there, to allow them to truly take time off."
Holiday season will look different for many business owners this year. And whether you plan to head away for a week or two, or just need a break from being constantly in the home office, you want to know that, while you are away, your customers are engaged, your email inbox is managed, and your telephone calls are being answered by a confident and capable human.
Here are Claire's top five tips for taking time off:
Set boundaries and stick to them – which person can contact you when you are away and in what limited circumstances.
Let important clients know you are away – let them know that you are taking time off and who to speak to in your absence.
Delegate work – give tasks to team members to take some of the load from you so you don't come back to masses of work and trust them to do it.
Prepare your team – if your team are used to you being at the helm, prepare them for managing while you are away.
Appoint a second in command – ensure there is someone to take your place and who is the main point of contact.
Claire has run The Virtual Business Centre with her husband and co-founder Marc since 1999. Her team provides professional business services including telephone answering, intelligent telemarketing, an outsourced customer service department, live chat, marketing via text service and email inbox marketing. Earlier this year, the company handled its three millionth message for clients, so you know you will leave your clients and your business in good hands.
The Virtual Business Centre offers cover seven days a week from 8am to 11pm, Monday to Friday, 9am to 6pm at weekends, closing only for the Easter weekend and Christmas. What's more, you won't be charged extra for holiday cover, it is the same cost as at any other time.
So, whether you are an owner-managed business, a trade where each missed call potentially means a lost customer, or self-employed and in need of a break, The Virtual Business Centre will keep your business running smoothly while you take some much needed rest and relaxation.
To find out more, visit The Virtual Business Centre.