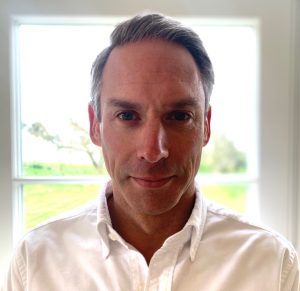 The continued easing of lockdown restrictions brings a renewed sense of hope to the nation's high streets as our favourite independent businesses start to look to the future with cautious optimism.
The forced closure of businesses deemed 'non-essential along with travel restrictions has resulted in a groundswell of support for the local economy born out of a sense of convenience, compassion, loyalty, and a commitment to support small businesses most impacted by the pandemic. We saw this in our own research as 84% of UK consumers reported actively supporting local independent businesses in 2020, with a further half (47%) feeling they want to support local more in future.
With the economy reopening, SMEs are presented with a unique opportunity to convert this surge of support into long-term customer retention. As a champion of small business, we've outlined three key areas you should consider for a successful reopening strategy, ensuring support for your business is retained as the world opens back up.
Reopening – One size doesn't fit all
Although the pandemic has drastically altered consumer purchasing behaviours, with many businesses adapting to offer an eCommerce or delivery service during lockdown, we expect customers to have missed human interaction and to value customer service more than ever as they return to the high street.
As a small business, you will already know that quality customer service is a powerful competitive tool when it comes to taking on larger chains. The pandemic has created a new opportunity to elevate your service level, and make visitors feel valued, ultimately leading to business retention and a boost in revenue. A simple refresh of the premise could signal a new era for the business if budgets allow; or for a more cost friendly option, reopening discounts or incentives could be another way to welcome back customers, whilst being mindful not to encourage crowds until safe to do so.
If you were able to temporarily open during periods of lockdown relaxation, chances are you will have already made some changes to your layout by implementing queuing systems, screens, or restricted seating.
Even though some restrictions have eased, a complete return to pre-pandemic set-ups might be premature. For every customer rushing to pre-book a reopened beer garden slot, there will be someone else taking a much more tentative approach to their return to in-person experiences. So, where possible, store layouts should work to reduce the chance of crowds building in compact spaces.
Reward loyalty
While your existing customers have likely been your most loyal champions throughout lockdown, you may have attracted some new ones who will be visiting the bricks and mortar venue for the first time when you reopen.
Research your new consumer base, their motivations and purchasing habits and be prepared to adapt. Why not consider rewarding your most faithful customers by introducing a rewards programme to thank your regulars for their continued support? Doing so can be a proven means of building brand loyalty, with a quarter (23%) of consumers in our research cited rewards incentives as a key driver of their support for local businesses.
A common misconception when setting up a rewards scheme is that the process can become complicated and convoluted. We've taken a more simplistic approach with Tyl Rewards which allows businesses to set up a personalised loyalty programme in a matter of minutes, with complete control over the rewards they wish to offer, and the threshold needed to claim the incentive.
The flexible approach means you could offer meaningful rewards tailored to your regulars, motivating repeat business, and building your customer base via word of mouth. You can also track the performance of the programme with real-time data, providing a clear picture of what offers are working well and which might need changing.
Adaptable payments
The past 12 months have acted as a catalyst to speed up the transition towards contactless payments and their widespread acceptance looks likely to be one of the long-term impacts of the pandemic. More than one in five (21%) of our YouGov research group cited the ability to accept card payments as a key factor in being able to support local, independent businesses.
Even as restrictions are relaxed, both customers and staff may feel anxious handling cash due to increased contact and adopting a contactless payment offering not only minimises risk, but also helps to reduce queues during busy periods by enabling you to take payments throughout the venue, even in sections outside of Wi-Fi reach due to Tyl's inbuilt sim card feature .
Digital payments bring much more beyond a tap at the till. Although the vaccine rollout gives us cause for cautious optimism, the future remains uncertain and the ability to take mobile and online payments will help to safeguard your business against the impact of future lockdowns.
Mike Elliff, CEO, TYL by NatWest
You can fined out more about TYL by clicking here Tyl by NatWest