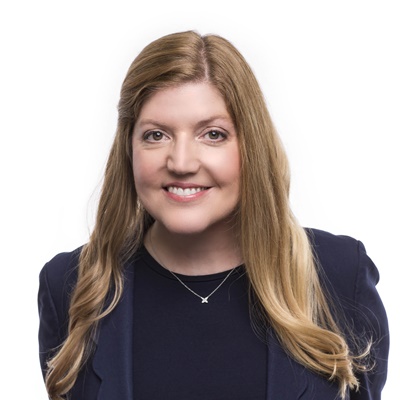 As the debate around flexible working in the UK continues to burn, Susan Stick, SVP People & General Counsel at Evernote, highlights the benefits it has experienced from embracing remote working.
Over the last few months business leaders and politicians ranging from Lord Sugar to Elon Musk to outgoing UK Prime Minister Boris Johnson have suggested people are more productive when working in the office than at home. This influential group is urging workers to return to the office post-pandemic to improve productivity.
But whilst Evernote understands that a remote-first policy may not work for every company, there are clear benefits if embraced in a way that works for your company and your people. Evernote has adopted flexible working for a number of years now and can share a positive experience, which hopefully other companies can learn from.
Better employee engagement
Each organisation will find its own advantages and disadvantages of remote working; what works for AirBnB, with its six thousand employees spread throughout the world, will be different for a company of our size, for example.
Evernote made a decision to focus on flexibility, not just "remote". It gives us the best of both worlds by giving teams resources that fit their local needs, without detracting from the benefits of remote working.
As we have reopened our offices worldwide, we told our team that they can come back as and when they want to – essentially, they have been in control of their own return to office plan (should they choose to), with our support. We find that getting this employee input throughout our plans and process to reopen offices helps make employees become more engaged.
Next, we appreciate that staying connected, literally and figuratively, is a real challenge for remote working. We try to experiment with different tools and ways of working to give everyone the chance to collaborate and work successfully together, regardless of physical location.
For example, Evernote piloted a program with our creative team that uses 3P tech to recreate the experience of working together around a white board. We also tested a shift in our biggest meetings, like All Hands or AMAs, to full remote. It meant that every person, even if they're in the office physically, dialled-in from their desk with a headset.
The overall quality of the presentations, quantity of Q&A, and people's ability to absorb the information improved measurably when we became 100% remote for these meetings. Needless to say, we've kept those meetings fully remote.
Evernote has also made changes to calendars to consolidate some of these meetings to create larger chunks of quiet work time to help staff avoid feeling video call fatigue.
A wider talent pool for recruitment
If you allow people to work from (almost) anywhere, you open up your recruiting efforts tremendously. Employees are no longer locked into an office location, and you'll be surprised what that can do for retention and employee satisfaction.
We have been able to attract and retain the best people for open roles because we're no longer limited to candidates who can be in one location, five days a week.
But a word of caution here: managing remote teams brings new challenges, which need careful consideration. For example, some people can get anxious if they're not physically in close proximity to senior management, while others worry that remote employees will have fewer opportunities to advance than peers who work from an office.
We address these challenges with transparent communication from the CEO and leadership team, clear development plans for professional growth, and training opportunities. We also do frequent check-ins to encourage regular, predictable interactions with senior personnel.
Don't limit your creativity. Consider informal virtual coffee breaks with members of the C-Suite along with your more standard monthly company-wide and one-on-one meetings. We have begun to offer specific training on managing remote and hybrid teams, as well as doubling-down on our investment in more general manager training.
This helps put everyone on the same page, regardless of where in the world they are based, eases the transition away from the traditional office, and increases comfort levels for everyone.
Happier employees – now and in the future
Ultimately, by embracing flexible, remote working Evernote's teams are happier with more control of their working habits and schedules and most are grateful to lose their long commutes.
When it comes to adopting remote working, as with any large-scale change, there are early adopters, those who need a little more time, and those who lag behind. We learned a lot during the pandemic, and many companies and employees adjusted admirably.
I suspect that we will continue to learn and adjust, as market trends, employee expectations and employer abilities change. I am looking forward to seeing even more, better ways of working in future – including those that we haven't even considered yet.
Susan Stick is SVP People & General Counsel at Evernote