Starting a business at any age will be tough, but starting a business when you've been on the planet for half a century may not be as difficult as it seems.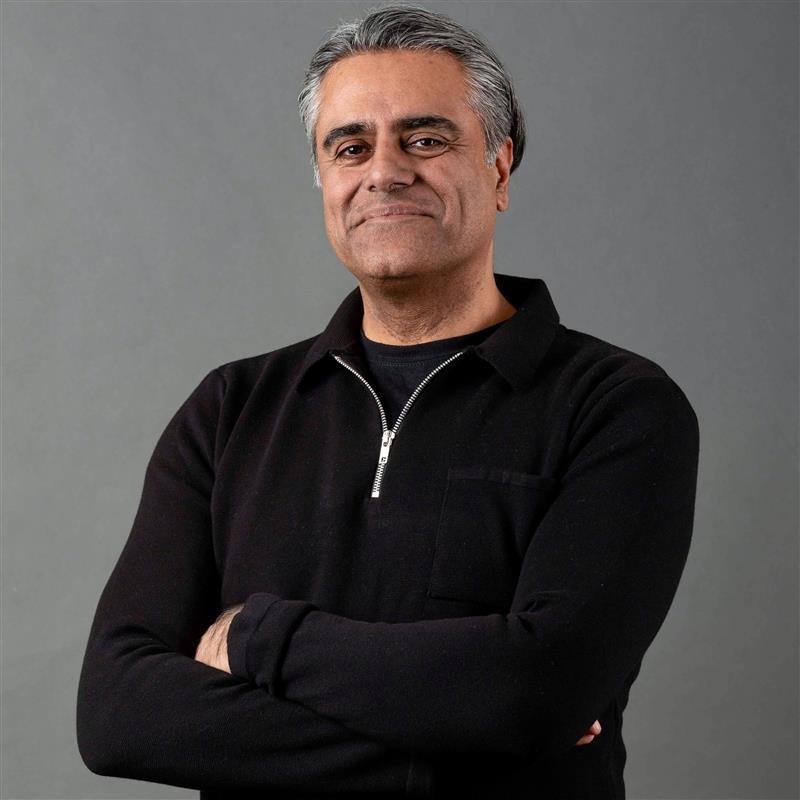 Sanjay Wadhwani, chief executive, and founder of both investment and advisory firm Podium Ventures and next generation media company MetaFrames, talks to SME Today about why you're more likely to be successful compared to younger people when starting a business – even though you may have been labelled as 'past your sell-by date.'
Wadhwani has 30 years' experience working with start-ups and a strong background in enabling others to realise their own start-up dreams.
Wadhwani was also at the forefront of the dotcom boom in the 00s and has advised on significant M&A deals in the media and entertainment sector – including Robbie Williams' £80 million contract with EMI in 2002, American Idol creator 19 Entertainment's $200m sale to CKX in 2005, and pioneered the first SEIS funds in the UK start up ecosystem in 2012.
If you look at start-up founder stereotypes – it's the same old story – young, fresh out of higher education, someone highly conversant with new media. But this isn't the reality, as data from US research and ideas firm, the Kellogg School of Management, shows that older founders are over twice as likely to be successful than the mid-20s Silicon Valley Wunderkind.
In fact, some of the most well-known global brands were founded by people over the age of 50. For example, the world's second largest restaurant chain by sales is KFC, founded in 1952 by Colonel Harland Sanders – born in 1890, when Queen Victoria was still on the throne.
Older start-up founders have better access to funds, wider contact networks, and a lifetime of experience to draw from. The idea that success comes only early in life, or that people have only one 'career,' is outdated. We should be encouraging more older people into starting a business, especially as the latest UK Census shows nearly 40 per cent of the population is over 50.
When you get to a certain stage in your career, it can become difficult to find jobs – or there is an expectation that you remain with one company and climb their career ladder. You can find yourself effectively trapped. People today are, by and large, living longer and more importantly – functioning longer, both mentally and physically. The retirement age is being pushed out further, with the expectation that people will have longer working lives. Many may be forced into starting their own business because they didn't have other options.
There are so many great reasons to start a business later in life though – so why shouldn't more of us dedicate our time to starting our own business?
You already have what it takes
To start a business you first, of course, need a vision for it, followed closely by backers – because you'll need some capital. Older business founders are likely to have built up some capital over the years, so you don't have to be completely in hock to your investors.
Since older people have a much wider contact network, there will also likely be more people within that network who want to back you financially. Much of 'angel' investing is not done by venture capitalists looking at spreadsheets and the returns, but by people who want to back people they like, doing something they'd like them to do.
You'll also need the capacity to identify good people who can work with you, and together, to fulfil your vision. Being able to source all of these ingredients can come easier later in life. With experience also comes the ability to better identify what 'good' looks like – in terms of suppliers, investors, advisors, and people to hire.
If you're building a 'next generation' company, in whatever field – it can also help that you were around and experienced the previous generation in your field. It's easier to have a vision of the future when you've got experience of what happened in the past.
Being older means you'll likely be more resilient. The experiences of later life, which might include divorce or relationships breaking down, and caring for children or elderly parents, can build resilience in a person – something you'll likely need in droves as a startup entrepreneur.
Prepare for these challenges
The one thing older founders need to look after properly is their health. As you get older, the chances of adverse health conditions affecting you increase. One of the biggest health conditions – of epidemic proportions in the last 20 years, and with 1 in 6 experiencing depression or anxiety in England – is mental health.
The kind of stress and hours that you may find yourself having to endure starting and running your own business can take a toll on your health – something that can be easier to manage when you're younger.
The solution is to redefine what 'working hard' is. Working hard is not a function of the hours you put in – it's a function of how smart you work. Being able to lead and delegate tasks not in your skillset to those smart people you hired is the way around hard work.
Your goals as a founder should only be things that you specialise in – namely setting the vision and direction for your start-up, and then bringing in smart people, working out what their talents are, and inspiring them.
If you're an older person thinking of starting a business, the main thing is to be absolutely sure you have the basic ingredients. An overarching vision coupled with a clear idea as to why you want to do this, and access to some capital – which may be your own. Knowing what 'good' looks like in reference to people you hire and products and services you use are other essentials, as is looking after yourself both physically and mentally.
Starting a business is not something you do for an easy life, or because you want to make a lot of money. If you chase the dream of doing something that you want to do, because you're passionate about it, then you'll make an impact – which in itself is already a successful way to spend your time. You're more likely to end up with that financial success as well.
Talent does not equal youth, and youth does not automatically equal success. Think you're too old to start a business? I can promise you, you're wrong.
CEO and Founder of MetaFrames / CEO and Founder of Podium Ventures, Sanjay Wadhwani has more than thirty years' experience working with startups – as an early employee, founder and VC. He is a self-proclaimed venture 'catalyst' and disruptor, an advocate of the creator economy, and the founder of MetaFrames – a next generation media company showcasing digital assets as artworks that people can buy as NFTs. In a previous life, Sanjay has advised on significant merger and acquisition deals in the media and entertainment sector, and was very much at the forefront of the dot.com boom in the 00s.