Analysing datasets from Deloitte, IBISWorld and YouGov, findings by UK Virtual Business Assistant firm SpareMyTime, reveal that global spending on outsourcing could hit £571 billion by the end of the year, with nearly half (48%) of UK companies now outsourcing their work. These figures show a huge acceleration since the pandemic, growing 41% since 2019. Where, according to the data, in 2020 only a third of UK businesses expected to outsource more, then and in the future.
UK businesses allocated £500 billion to outsourcing in 2022. This trend spanned across sectors, with IT outsourcing increasing 22% from 2019. Similarly, Business Process Outsourcing is expected to see substantial investment, with a forecasted £212 billion spending in 2023, reflecting a significant 19% rise from 2019.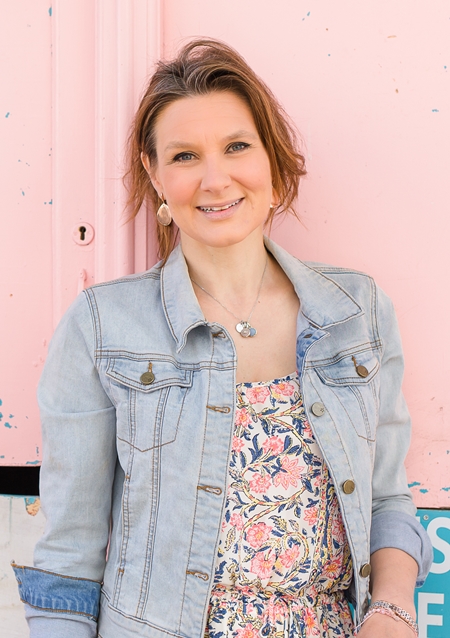 As inflation continues to rise, SpareMyTime predicts that outsourcing will become commonplace for businesses looking to reduce costs on recruitment and other areas. Melisssa Gauge, Founder of SpareMyTime, explains that: "Inflationary pressures can prompt UK businesses to consider outsourcing as a strategic response to manage rising costs and maintain competitiveness. When inflation drives up operational expenses, businesses often face the challenge of containing costs while sustaining quality and productivity. By leveraging outsourcing, businesses can gain the flexibility to adapt to changing economic conditions without financial constraints".
Global Outsourcing Spending could reach £574 billion by the end of the year
Analysing YouGov data, SpareMyTime finds that over 70% of B2B decision-makers say their company has outsourced some part of their business, with IT support (34%) being the most likely function to be performed by an outside supplier. However, the data shows that smaller firms are much more likely to hire a supplier to keep on top of their finances, with 37% of small businesses selecting this, compared to 12% of large businesses.
According to IBISWorld, there are now 155,564 Business Process Outsourcing Services in the UK, growing 2.5% per year on average over the last five years (2018 – 2023). However, SpareMyTime finds that the last three years have seen the most growth, with a 7.7% increase in services since the pandemic.
What is Business Process Outsourcing? 
Companies implement Business Process Outsourcing (BPO) practices in two primary domains: back-office and front-office operations. Back-office BPO entails a company outsourcing its fundamental business support functions, encompassing activities like accounting, payment processing, IT services, human resources, regulatory compliance, and quality assurance, to external professionals who are dedicated to ensuring the seamless operation of the business. In contrast, front-office BPO tasks predominantly encompass customer-centric services such as technical support, sales, and marketing.
According to SpareMyTime, this growth can be largely attributed to a surge in startups who are most in need of Business Process support such as IT and bookkeeping. Between March 2021 and March 2022, there were 753,168 new startups founded in the UK. This is the second-highest number of startups registered in one year in the country, only topped by the 810,316 startups founded during the height of the pandemic (2020-21).
The most common tasks a virtual assistant completes
Virtual assistants spend one-fifth (22.62%) of their time on diary management, followed by expense support (14.86%) and inbox management (11.4%). Less common tasks include business development research (1.13%). SpareMyTime has seen an influx of clients requesting support with tasks that require more specialist skills.
Melissa Gauge, comments: "As businesses embark on the journey of scaling up, their needs inevitably shift, demanding increased capacity in different areas. The transition isn't solely centred around unfamiliarity with processes; rather, it revolves around the quest for high-quality support. Attracting exceptional talent becomes a steep hill to climb during this phase and clients seek our assistance due to recruitment challenges. Our fortunate advantage lies in our ability to effortlessly draw in top-tier professionals, owing to our scale and the opportunities we offer".
To see SpareMyTime's full analysis of the global outsourcing market, visit: sparemytime.com
Melissa reveals six reasons why outsourcing is a better solution than hiring in 2023:
1. Lower Risk: The intricate process of finding the perfect fit during recruitment is undeniably complex. By entrusting the task to a specialised agency, the responsibility of securing the right blend of personality and skills becomes their focal point. Should common mismatches arise, their duty lies in promptly rectifying the situation.
2. Cost Efficiency: Recruitment often entails substantial costs – from multiple rounds of interviews to potential missteps that necessitate rehiring. Outsourcing sidesteps these expenses and inefficiencies.
3. Flexibility: The true scope of additional resources your business requires might only become apparent once they're in place. Countless clients initially approach us with one perspective, only to witness their needs evolve over time, morphing into something entirely different. This adaptability becomes even more critical as businesses undergo transformation. What proves vital today might no longer hold significance two months down the line, especially in a rapid-scaling business.
4. Consistency: A foundation of steady growth often hinges on consistency. Achieving this becomes challenging when founders and their teams shoulder an array of responsibilities. Outsourcing allows capacity to be seamlessly scaled, freeing up focus on key areas, such as great customer service.
5. Best Practices: The elusive realm of "unknown unknowns" comes to light. Outsourcing to those immersed in multiple business landscapes allows us to glean insights into best practices, grounded in real-world experience.
6. Enhanced Capacity: Often, crucial aspects such as compliance and data processing get sidelined as founders and their teams prioritise pressing matters like sales. Outsourcing these critical components to experts who are mandated to handle them relieves a significant burden, ensuring that these essential tasks are expertly managed.