Sabrina Loi, Chief Design Officer at Creditspring shares her thoughts on 'Embracing Equity' and building financial products that create more inclusive access to credit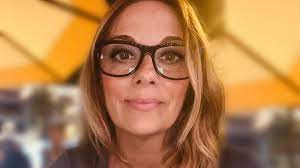 As the first employee of Creditspring, I found the challenge of building a product from scratch that would transform the lives of people struggling with their finances to be too good to miss.
Our priority from the very start was to build a product that would have a real and lasting impact on people across the UK who were facing financial difficulties and needed to access credit quickly and safely without the risk of falling into a debt spiral.
I have always been driven by an incredible desire to achieve my goals and overcome any obstacles that come my way. With each challenge that I have faced, I have grown stronger and more determined to succeed. I believe that we, as women, have an extraordinary power fueled by a good dose of impostor syndrome. It's what makes us resilient and successful, and what pushes us not to settle.
I feel I have been fortunate to meet Neil Kadagathur, who chose me to be part of this incredible experience; his vision has also made it possible to have a global, diverse and inclusive team. We all know about the challenges other women face every day; they are underrepresented in the credit sector, with only 19% of C-suite roles being held by women in financial services institutions.[1] Similarly, women only make up a mere 33%[2] of the technology workforce, and this figure has only risen by two percent since 2019. Clearly, there is still a long way to go until we see true gender equity in the technology sector, and this is something I am passionate about changing.
Another such speedbump is the negative perception of lenders that many people hold true, which is not helped by credit products on the market that encourage unsafe borrowing. In relation to the lending industry specifically, Creditspring has recently worked to expose the dangers of BNPL to consumers. Despite offering flexibility for shoppers, it is promoted in a way that encourages people to use credit with little thought for the long-term consequences. If people use BNPL for multiple purchases at once, in a couple of months' time the total repayment amounts due can rapidly spiral out of control. Borrowers urgently need support now, perhaps more than they have ever done before due to the cost of living.
As designers, we are committed to representing our members within the company and ensuring that we help them understand the risks involved with credit. Therefore, our core challenge is to demonstrate that Creditspring is different from other lenders by designing with our members' needs in mind.
At Creditspring, we strongly believe that cross-team collaboration and teamwork are essential to achieving the best results and creating a simple and safe product. We continually ask ourselves whether each product and feature choice will benefit our members. As Chief Design Officer I lead and support the holistic experience of our members, from acquisition to user experience to customer support.
Though our members are important, priority equally lies with the team's wellbeing. Despite having members of more than 25 nationalities spread across the globe, we always ensure we communicate regularly through full-team meetings. The opportunity to check work, receive feedback, collaborate and brainstorm is invaluable to a design team. More broadly, the power of a team is central to our culture and something we nurture across the whole of Creditspring.
Being part of the statistic that is one in four women currently work in a technical role within fintech organisations[3], I am sure the above is not always the case at every organisation. Throughout my career, I have benefitted enormously from sharing and learning from colleagues every day. With 63% of junior-mid level employees in financial services stating that they believe their gender impacts how they are received[4], the opportunity for younger women to feel comfortable in doing the same is something I feel very strongly about in the sector. Learning and sharing ideas should be received equitably, regardless of gender.
In my opinion, the most important factor for driving success within a team is knowledge sharing and a commitment to learning. By helping team members enhance their own experiences, careers, and lives in general, I believe we can achieve great things. I'm grateful to have a job I enjoy and to have a team I can rely on to support and handle various tasks. Regular check-ins, leading by example, and demonstrating compassion allow us to work in a way that is fulfilling and ultimately benefits our customers. Doing something you love every day can be very motivating and can contribute to one's mental health.
As a company, we want to make sure that we always treat both our team and members equitably, helping them and finding the best solutions to their needs.
Providing direct support to our members who are in need of our services will undoubtedly be an ongoing highlight. Putting myself in their shoes, understanding their struggle, and then being able to work with them to help find the best way to support them has been both humbling and rewarding.
Looking towards the future, I'm excited to continue being part of Creditspring's business growth. The theme of this year's IWD, 'EmbraceEquity', applies two-fold to what I am passionate about in my career. This is equity in terms of those in need having fair, affordable, and safe access to credit, and also gender equity in the workplace.