Small and medium-sized enterprises (SMEs) are the backbone of the UK economy. They account for 99% of all businesses in the region and provide 61% of total employment.
Despite promising post-pandemic recovery levels, SMEs are continuing to struggle with cash flow issues and conversion cycles, limiting the ability to drive the next phase of their growth. And this is where their ability to embrace and integrate digital technologies becomes even more important. So, what exactly are SMEs looking for when they turn to technology partners?
Simplicity
Every second counts for SMEs. As business owners, they are always looking for ways that help them operate more simply. They want to be able to streamline efforts so they can focus more on growing the business itself. For those SMEs that are operating across multiple markets, finding a simple solution is even tougher.
In a recent survey conducted by Airwallex of 500 UK SME decision makers, almost half plan to move more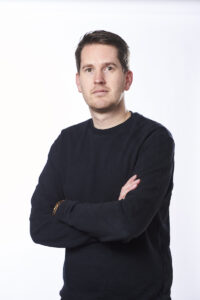 aggressively towards adopting digital platforms. Among the most important tools, SMEs are looking for support on cross-border payment and FX capabilities (34%), expense management (41%) and marketing capabilities (44%).
Clearly, financial operations are seen as key to successful growth. SMEs are trying to remove themselves from the complex, time-consuming nature of what it takes to manage their business, and are turning to digital enhancements that their organisation will benefit from and make life simpler.
Financial infrastructure for growth and agility
According to our survey, 70% of UK SMEs have ambitions to expand internationally this year, but 42% suggest that the lack of a sufficient agile financial infrastructure limits their growth opportunities.
What do we mean by that? We all know it has always been – and still is – challenging to do business across borders. Managing and moving money in different territories, in different currencies and with different legal and regulatory policies makes doing business internationally incredibly difficult, and often time-consuming.
Businesses are looking for a solution that solves these hurdles for them – a solution that removes all the complexity to offer a seamless, transparent and cost-effective way to access different products and services all in one platform.
Having the right financial infrastructure in place enables businesses to remain agile, fosters operational efficiency, and allows them to avoid the hidden costs involved when moving money globally. The overhead and complexity involved in building new systems and infrastructure are significant, so SMEs can turn to fintechs [like Airwallex]to help support strategic expansion into new markets.
Partnering with infrastructure providers can enable businesses to offer customers the financial products and services they want without becoming a fintech
They want to find the right partner to collaborate with
To be successful in the global economy, SMEs recognise the need to transform how their business is organised and their strategy for growth. Going global – or expanding internationally on their global journey – means SMEs have to compete against much larger organisations that have far more resources to scale their business internally and externally. This will be increasingly more important as SMEs look to enable more growth in today's climate.
So how can SMEs level the playing field with larger companies? This is where partnerships play an important role – by collaborating with other companies, SMEs can lay the groundwork for progress and have the flexibility to pick and choose which capabilities and technologies they need to help scale their business.
Indeed, our survey found that establishing new partnerships is one of the key strategies SMEs will use to support their expansion plans in 2023. One-third (33%) of the respondents cited the need for establishing new trade partnerships for access to a wider range of products, while a quarter (26%) note building new channel partnerships is key to reaching new customers and driving revenue.
A small business that's just starting to grow and scale will need to find an effective way to test new markets at low costs and with reduced risk. The process of vetting and choosing the right partner is critical. To start with, an SME must identify the objectives – what's the goal behind expansion, and do partners align with this? Do business goals also align? Before moving further on, the right due diligence must take place including speaking with references.
SMEs need fintech more than ever
The world needs SMEs to thrive. In today's world, where the only constant is change, businesses have to be ready to face unpredictable challenges. Building resilience and being agile will be two key characteristics SMEs need to adopt in order to survive. If anything, events of the last few years have accelerated the need for businesses to embrace an increasing technology stack.
It is now essential for SMEs to think digitally for all their financial needs. This is especially true in operating across borders, where digital payment solutions can better support cross-border transactions, and better manage cash flow. This is where fintech providers come in, offering SMEs a low-cost, fast and easy-to-access alternative that supports their scalability.
Going forward, fintechs will undoubtedly play an essential role for SMEs as they learn to grow and adapt in today's modern, global, digital economy.
Article contributed by James Butland, Vice President Financial Partnerships, EMEA at Airwallex