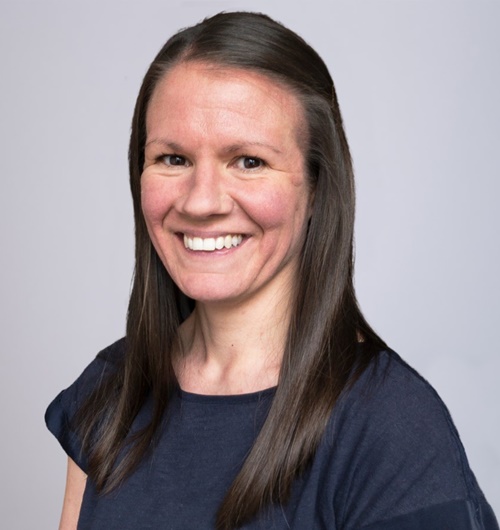 Katherine Ellis, COO, WOLF (The World's Online Festival) shares the lessons learned after the tech startup looked abroad for talent.
A challenge affecting all areas of business today is recruitment. Dubbed The Great Resignation, the UK has witnessed above average numbers of employees voluntarily leaving their jobs since the pandemic, which is having a significant impact on businesses finding and retaining talent.
There is much debate around how this economic trend started, with many experts suggesting it has been driven by the rise of flexible working expectations, the increase in cost of living and Brexit – all of which aren't going away anytime soon.
The Great Resignation has has hit our sector particularly hard with the pandemic accelerating organisations' digital transformations which drove a huge demand for those working in the likes of software development or programming. As a consequence these roles now have higher pay, increased benefits and enhanced flexibility. For smaller companies it can be almost impossible to compete.
At WOLF, we experienced those challenges when we looked to recruit software engineers within the UK where demand had outsripped supply. Brexit had already created difficulties for new development talent to work in the UK, but Russia's invasion of Ukraine led to a further loss of resource as many Ukrainians were forced to leave their jobs and go to war.
It was at that point we turned our focus to the Middle East. We already operated there so it made sense for us to recruit our talent there. In doing so we have learned valuable lessons for international recruitment. The process will depend on the region you look to operate in, but here are five considerations for businesses to acknowledge:
Get your tax right 
Hiring talent that live and work outside of the UK can present some payroll complexities. The tax requirements don't depend on the country you're based in but rather where the employee lives. It sounds complicated but, if the foreign employee has never worked or lived in the UK, then they are not liable for UK taxes. In this instance, the UK company may be required to set up a legal entity in the employee's country. The process varies depending on where the employees are located and can include registering with local authorities, opening a local bank account, appointing a local director and then setting up the relevant processes such as payroll, contracts etc.
Research the culture 
Understanding local cultures, values and priorities is essential when looking outside of the UK for staff. A lack of cultural consideration can lead to a misunderstanding that could put off a strong candidate from your company. Cultural nuances can be a crucial factor in how you approach a prospective employee, how you communicate with them and in the longer term, how you work with them.
Don't get lost in translation
Be sure to invest in translating the application process to the native language of your international recruiting targets. This requires job posts being written accurately as well as their applications being translated into English, something a credible translation service will support you with. Being able to understand the applications and candidates will make it a lot easier on your personnel teams based in the UK.
Check the training and qualifications required 
When researching locations for your international recruitment drive, research the training and qualifications that are used in that area. A new recruit may require additional training to bring them up to speed with certain systems and processes so it's worth looking at what requirements you'll have and whether they are available in the country your employee resides in.
Identify markets where help can be two-way
On the other end of the scale, the US tech sector is currently enforcing hiring freezes and a pool of American tech talent is sadly facing layoffs. UK businesses that are struggling to find talent at home could look to the States and help those workers remain in the sector. It could also help businesses from a productivity perspective if time differences mean work is being carried out around the clock.
While it seems like an uncertain time for many businesses, opening up international recruitment offers one way to address immediate labour shortages. It may seem like a major step but by expanding the team into other countries you are likely to benefit enormously by accessing new skillsets and diversity.