Reflecting on a partnership — and friendship — of almost 20 years, co-founders of Contact Center as a Solution (CCaaS) leader Ringover, Renaud Charvet and Jean-Samuel Najnudel, sit down to discuss the company's journey from a tech start-up to a global cloud calling powerhouse. 
Where it all started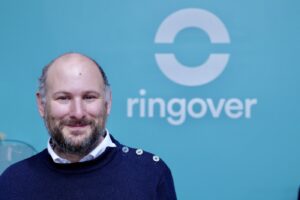 Ringover was founded by Renaud Charvet and Jean-Samuel Najnudel, who met at ESCP, one of the most prestigious and selective business schools in France. There, Charvet and Najnudel developed a common interest in business startups. "When I first met Jean-Samuel, he knew that he wanted to do something big in telecoms, but couldn't quite put his finger on it," said Charvet. "I however, had plans to work in financial services and it wasn't until I was set to begin my first job at a bank that I heard of Jean-Samuel's ideas."
Before Ringover came to fruition, Najnudel had already dabbled into entrepreneurship. "I started a company that
provided online payment services for websites, but it didn't work out," said Najnudel. "I was still a student and balancing the two was difficult. I didn't have any experience in running a business and it just wasn't meant to be. But I took these hard lessons on board when it came to founding Ringover. I knew that my next venture needed to be with a partner I could trust, so I approached Renaud with a proposal before he left to start his banking job."
Ringover's evolution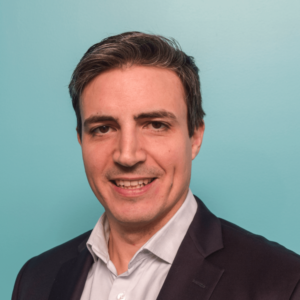 After agreeing to become equal partners in 2005, Charvet and Najnudel began developing a range of telecom services for small businesses. This included a French version of Telediscount, the affordable international call provider, fax mail and audio conferencing services, an inbound call management product, as well as a voicemail service for mobile phones. In fact, the two were among the first to develop a service that allows callers to directly leave a voicemail even if the phone is reachable.
"Back in 2007, this was a small but useful revolution in calling," revealed Najnudel. "However, we soon realized that there was significant risk of competition with rise of mobile apps. Instead, we moved our efforts to another area of the market — providing calls via the web. Most business phone infrastructure of the time required the installation of lines and the onboarding of equipment, which is time-consuming and costly. So, we wanted to provide something to eliminate these discrepancies and, after three years of product development, the first version of Ringover was launched in 2015."
Originally, Ringover was accessible from a web browser, but as the software's capabilities expanded, it transformed into a standalone app that can be easily installed and integrated with all the major CRMs. In just a few minutes, anyone can get started with Ringover.
"Ringover is now established as a Contact Centre as a Service (CCaaS) publisher," said Najnudel. "It supports companies with a 100 per cent cloud communication solution that integrates voice calling, texting, videoconferencing and group messaging services.
"It's an all-in-one solution for companies wanting to revolutionize their communication tools — with the goal of simplifying communications for businesses of all sizes. Our product also encompasses a range of call analytics features that can be used to monitor and improve productivity, as well as VoIP calls to over 100 countries."
"We wanted to give businesses the ability to transform their calls into a key asset for their customer experience, with minimal effort required on their end," said Charvet. "We always thought that efforts in tech should be with the developer, and not with the customer. That's why the platform demonstrates ease for the user with every function."
Global growth
Although Ringover was founded in France, its efforts to internationalize have taken great shape over the last few years with the launch of its London, Barcelona and Atlanta offices in 2021.
Speaking on why they chose Atlanta, Charvet said: "It's the business hub of the Southeast and boasts the third largest concentration of Fortune 500 companies in the country. All of the big brands have some relation to Atlanta including Coca Cola, UPS and Delta Airlines. We knew that Atlanta would be the best place to launch in the US and currently we have 12 employees working for us in the States."
However, international expansion has presented some of the company's greatest challenges to date. "While it's something we're very proud of, expanding internationally has been difficult at times," said Najnudel. "For ten years Ringover employed under 40 people and only three years ago there were less than 50 people. Now we have over 200 staff members working for us across four different countries. This rapid growth is a testament to our position in the market, but it hasn't come without challenges.
"Not only was entering the US, Spain and UK markets difficult because of competition, but expanding internationally brings challenges in terms of language, culture and the onboarding of employees. We also needed to make sure the product was developed in a way that made it available and useable in multiple countries, considering that each country is at a different stage in its VoIP journey. For example, the US is much further ahead in this journey compared to Europe, but the UK is increasingly turning to VoIP with the upcoming switch off of the Public Switched Telephone Network (PSTN)," continued Najnudel.
"Other challenges include funding the company, a common consideration when founding a startup," said Charvet. "Jean-Samuel and I invested our savings to get the business off the ground, but of course, that wasn't substantial enough to keep us going. Our first funding round was a long process. But eventually we raised €10 million. We plan to raise another round in 2023 to support our growth plans."
When reflecting on the advantages of building a business, Najnudel said: "When you are the leader of a company, seeing your vision come to life is magical, and nothing compares. Your actions leave a mark and influence the path that the company takes, and it's amazing to see how your vision makes a difference to people's lives."
"You also get to choose who you work with and ensure the people onboard have the same passion and drive as you," continued Charvet. "Employees are after all, the driving force behind any successful business."
What's next?
Next on list for Ringover's roadmap is the development of AI tools and transforming into a multichannel communications suite. After the success of its sales prospecting tool, Cadence, Ringover is now delving into the power of AI. "AI is proving how valuable it is in business communications applications," said Najnudel. "We're currently creating a tool that analyzes the language used in calls to determine the temperament of it, and whether particular phrases are used more than others.
"This gives users greater insights into calls to help them define more specific follow up actions. The tool also automatically transcribes calls and voicemails to save time with manual transcription."
"Everything we do is about saving time and streamlining our customer's efforts," added Charvet. "That's why this year we plan to partner with more integrations, jumping from 40 to close to 100," said Charvet.
"This will also be key in helping us to become a fully unified communications suite, one of the most valuable areas of Ringover. It will mean that businesses can manage every function from one tool, creating a very powerful all-in-one set-up. With this in mind, we're also working to provide the option to connection with social media platforms and messaging services like Whatsapp to fully encompass every available communication channel.
"Also high on the agenda is to continue expanding internationally and we plan to hire 100 people in 2023 as a result — it really does take a village," added Charvet.
"We've evolved from product on the web to an intuitive communications tool for improving customer service, call quality and managing productivity," said Najnudel. "And we've made great strides to get where we are today. But the adventure continues, so watch this space."