The profitability of a company can hinge on its reputation, so what simple steps can start-ups take to build theirs, without forking out the big bucks for quality PR? Rory Lynch, a legal director at Gateley, shares his top tips.
A brand is more than a logo: it's an asset. Beyond the colours and fonts associated with its trading name, a brand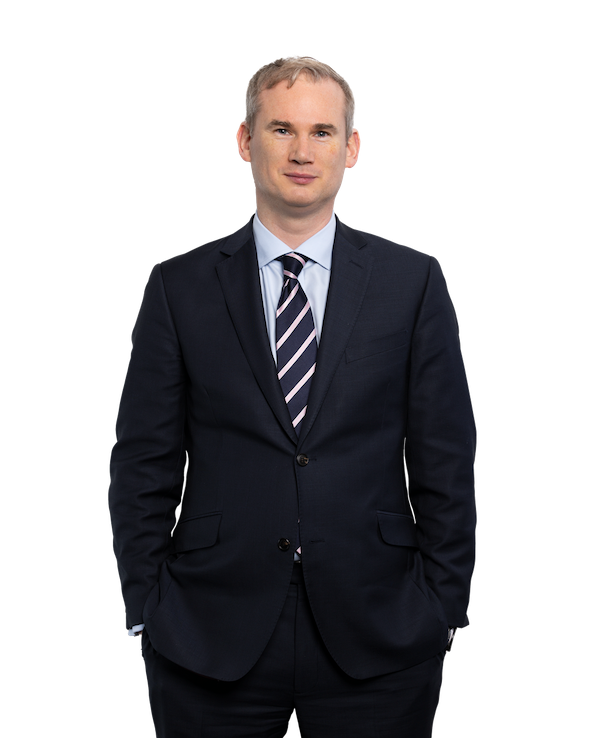 is the determining factor for how customers perceive your business. To survive, therefore, a business's brand needs a five-star reputation.
Now more than ever, customer purchasing decisions are influenced by brand perception. According to a 2020 survey by Trustpilot, for example, 90 per cent of respondents had made a conscious choice not to purchase from a company with a negatively perceived reputation. Given the tough economic conditions faced by start-ups – with 1,560 insolvencies in England and Wales reported by The Insolvency Service for January 2022 – getting brand reputation wrong is something many can ill afford.
The challenges of starting up
Despite the fundamental role reputation plays in sales and profitability, it is often deferred until after a start-up's market presence is better established. This is largely due to preconceptions of reputation management as something that can only be done properly with the backing of big budgets. Designating a PR team, developing the perfect business logo, and setting up partnerships with 'influencers' are all associated with professional reputation management, and they are all expensive.
More money does not a better reputation build, however. Furthermore, by not taking a proactive stance on reputation building from the get-go, a business's founders are essentially allowing others to do it for them – for better or for worse. Today's customers are powerful, with globally reaching platforms at their disposal on which to highlight the merits, or denounce the failings, of any company they choose. These conversations back a large amount of purchasing decisions, with almost 93 per cent of customers reading reviews before buying online from an unfamiliar company, according to Trustpilot. For start-ups lacking the reputational track record of more established businesses, the stakes are even higher.
The positive effects of a strong reputation on profitability and employee retention are clear. According to research by Weber Shandwick in 2020, global executives attribute 63 per cent of their company's market value to its overall reputation, while 76 per cent of people want to work for businesses with good reputations, according to a 2019 report by the CBI. All these benefits are available to start-ups, providing they focus on a few key areas (outlined below) and develop a strategy that is both proactive and reactive.
Eight tips for brand management
Establish your brand's identity
Start-ups operate in a highly competitive, fast-moving environment. To stand out, they need a unique identity built upon their solutions and services, their core values, and what they are doing differently. From inception, you should have a clear idea of your brand's identity, which will then underpin every business decision you make. After all, if you cannot articulate your brand's identity, then how can you expect it of your customers?
To begin, consider defining a set of core values or mission statements. These need not be set in stone. As the business changes and grows, so too can your values, but they should nevertheless be consistent and accurately represent what your company is trying to achieve. Share these values with your potential customers. Hopefully, they will both identify with, and promote, your values as well.
Define your target audience
Try to please everyone and you will either: please no one (at worst) or appear ordinary and mundane (at best). Focus on a specific audience, however, and you can deliver tailored solutions that enhance the customer experience and secure repeat custom. Build a profile of your target customer. Who are they? What are they doing? How do they live? What problems are they facing that you can solve? Know them so well that you can then "tell them what they need well before they realise it themselves", as Steve Jobs once said. A brand with a reputation for knowing their customers and caring about what they want is a brand built to survive even the harshest economic environments.
Harness the power of social media
Love it or loathe it, there is no denying that social media is a powerful resource. It is free, it places millions of potential customers within reach, and its highly engaging nature makes it the perfect arena in which to build (or break) your brand's reputation. It would be easy to dedicate a whole article to discussing the pleasures and pitfalls of social media, but there are two key approaches to bear in mind.
The first is deciding which platform is right for your business. Rather than spreading yourself too thinly, decide which platform best suits your business and its target audience. If you want lots of videos and photos to showcase your services, opt for Instagram. If quick conversations and news updates are more your style, then Twitter is best.
Once you're established, start developing your content. Make sure it matches your brand's identity and values, but also try to be as genuine and personalised as possible. For inspiration, look at Aldi's Twitter account. Avoiding formal, one-way content, Aldi's posts are conversational, funny, and frequently encourage engagement from customers or competitors. Through Twitter, Aldi has created an online identity that is friendly and approachable. Of course, this may not be suitable for your brand, but it does demonstrate the power of using social media to talk to, rather than at, your followers.
See feedback as an opportunity, not a threat
Handled properly, complaints can provide useful platforms upon which to further showcase your brand's identity, and even improve its services. In 2018, for example, supply chain woes led fried chicken purveyor KFC to run out of its main ingredient. Following store closures and limited menus, the brand faced numerous knocks to its public reputation, including a Bristol campaign to nationalise the chain, and a phone call to Tower Hamlets Police. KFC's response gave us all a lesson in self-deprecation. In addition to changing its labels on packaging to 'FCK', it also assured customers that "we've seen your messages and we hear you". No business is above listening to, and acting on, constructive feedback from customers. The ones with the best reputations, however, will go out of their way to make this a priority.
Monitor your brand
Nurture and maintain your online presence. Know what people are saying about you, and how your brand is being used. If you notice any issues, respond quickly to take control of the conversation, and mitigate any further negative fallout. American detergent company Tide, for example, faced a brand's worst nightmare in 2017, after a 'Tide Pod challenge' on YouTube encouraged teenagers to ingest the company's laundry pods. This exacerbated an already prevalent issue for pod manufacturers, and many adolescents were hospitalised. The company's response? Alongside American football player Rob Gronkowski, Tide launched a campaign to dissuade future consumption of Tide Pods.
Without frequent monitoring of your brand online, issues like this can slip through the net and cause serious reputational damage. Social listening tools are available to monitor mentions of, and sentiment towards, your brand online. Setting up Google Alerts is a more inexpensive option, delivering notifications to your inbox whenever your brand is mentioned in content on Google.
Start telling your story with quality content
"You need to create ridiculously good content," says Ann Handley, author of Everybody Writes. "Content that is useful, enjoyable and inspired." Producing content that aligns with your brand's identity makes it easier for potential customers to find you, by helping search engines associate keywords with you and your website.
Content for content's sake, however, is rarely the best approach. Your website will most likely be the main hub for your customers, so it is important that its content makes a good impression. Clear, simple, and helpful content is always preferable to jargon-jumbled batches of buzzwords. Be sure to expunge all typos too, which often demonstrate a lack of professionalism and due care.
As your brand grows, consider creating a style guide that best captures your voice. This will ensure all content is consistent with the brand's identity, regardless of who writes it.
Look internally, as well as externally
Most start-ups evolve from one or two founders to a whole team. If that team is not aligned to your brand's values, however, then quality of service and brand reputation will drop. As well as strong links between low corporate integrity and lower financial value, according to the Journal of Financial Economics, businesses with toxic cultures also experience higher rates of turnover. The Society for Human Resource Management, for example, estimates that 20 per cent of employees leave due to bad culture, with many choosing to give voice to their experiences using public forums like Glassdoor.
Cultures are created from the top down. Make sure management understands and embodies your values and mission statements wholeheartedly, before communicating these across to the team. Once these are embraced across the company, they are more likely to manifest externally.
Take a proactive and reactive approach.
A quick response is all well and good, but don't focus on it at the expense of a proactive strategy. Telling your story and shaping the narrative around your brand will build a positive reputation that is more resilient and long-lasting than the quick gains of a crisis well managed. Apply brand thinking at every stage of your business's growth, from product development to the customer journey. Get reputation right, and you will find that you need to extoll the virtues of your business less and less. Your customers will be doing it for you.
For more information on Gateley's reputation management services, please visit: https://gateleyplc.com/services/reputation-management/