More than 150 people joined  award-winning Tamworth business Embello to celebrate its recent move to much bigger premises. Festivities at Embello's new unit in Tame Valley Industrial Park, which is eight times bigger and will allow the printing and branding business to increase its capacity by 25%.
The new building is in addition to its existing offices in Claymore and will see the company producing up to 100,000 items every week.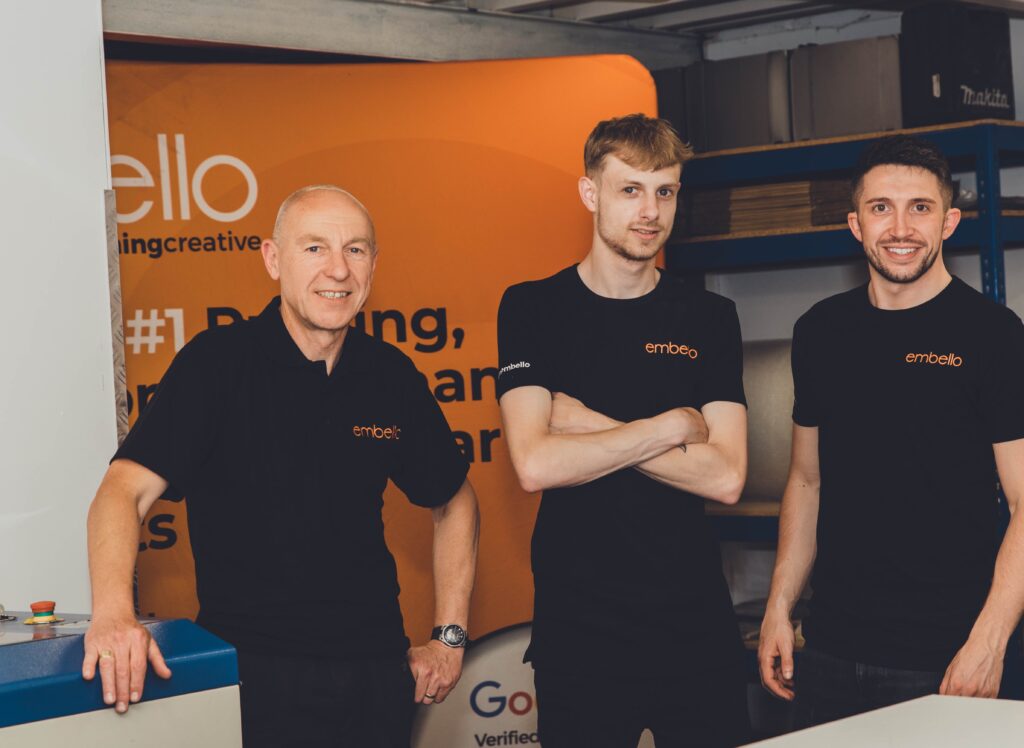 During the community open day, guests were treated to a behind-the-scenes tour to see how some of the promotional goods are produced, as well as enjoying pizzas and drinks supplied by Woodfellas Pizza and Death and Taxes Cocktails.
It was also an opportunity for local charity groups and community organisations to view the new meeting facilities which they will be able to book free of charge.
Some guests had travelled over 100 miles to attend the open day and take advantage of the opportunity to network with other businesses.
It was an especially big day for owner of the company, Kyle Raffo, who set the business up when he was just 17 years old.
Kyle has always had an entrepreneurial spirit, having started out by making thousands of pounds selling sweets on the school playground. He later won a place at the Peter Jones Academy, where he was mentored by the popular BBC Dragons Den investor's team.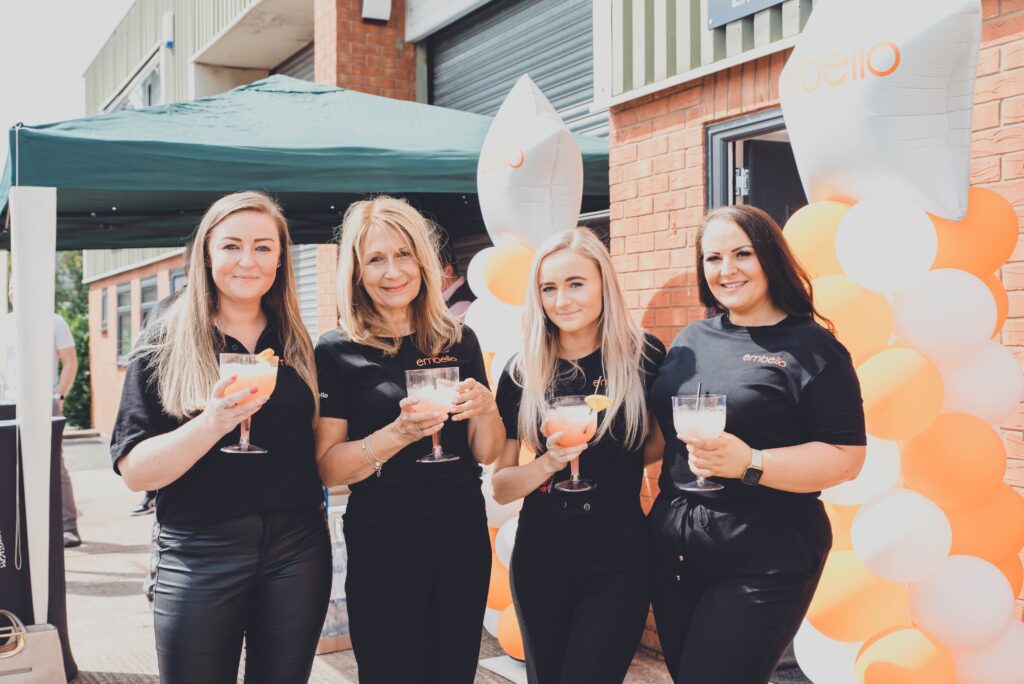 Embello was born in Kyle's bedroom, before moving to the Claymore premises in 2013. It's now one of the UK's leading printing, promotional merchandise and branded workwear specialists, with big names such as amazon, Morrisons, Spotify and Bentley Motors among its customer portfolio.
Kyle said: "This is a huge step for Embello and is going to be a real game changer in growing the business further still. We'll be able to take on additional staff as well as continue to expand our products and services. We're also proud to be further investing in Tamworth and its people.
"The move will also assist us in achieving our environmental goals, as the new premises is fully powered by renewable energy.
"The community day was a wonderful way to celebrate where we are today and to thank all those who have supported us on our journey. It was also a fantastic networking opportunity and I've already heard about one business which has gained a contract worth over £14,000 as a result.
"We're looking forward to lots more exciting things to come," Kyle added.
Embello's new offices can be found at 2 Sterling Park, Tame Valley Industrial Estate, B77 5DQ.