'Flight of the Giraffes' pilots come face-to-face with Cotswold Wildlife Park's Giraffes for a very special charity event in memory of nine-year-old Louise Conway.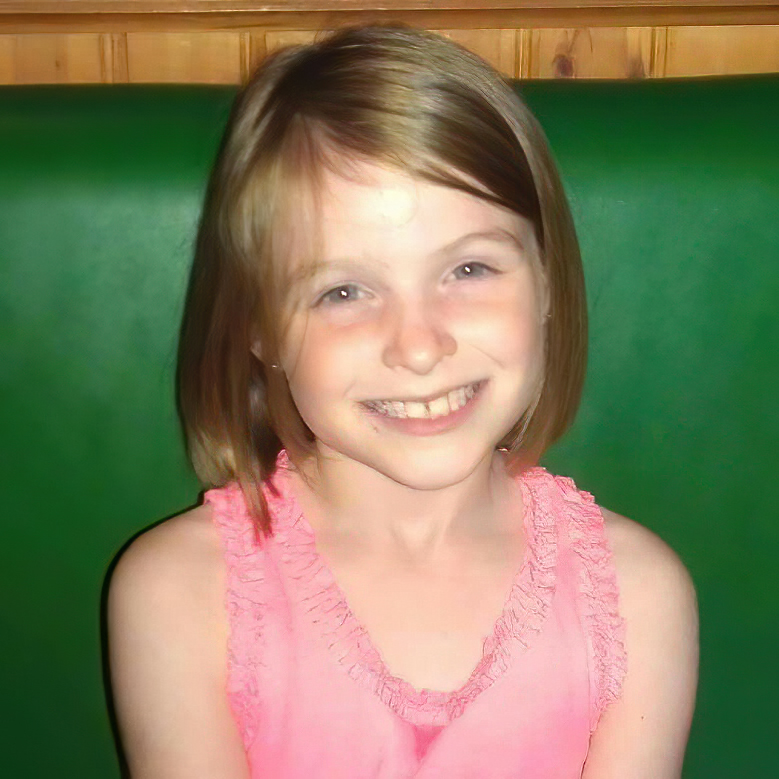 Flight Lieutenant and event organiser Mark Scott, along with Flight Lieutenant Phoebe Valentine-Wood, visited Cotswold Wildlife Park to raise awareness for a very special campaign very close to Mark's heart – 'Flight of the Giraffes'. On 19 April 2023, both pilots will fly 291 cuddly toy giraffes in a RAF Voyager KC MK2 from RAF Brize Norton in aid of 'Flight Of The Giraffes' (on behalf of 'Giraffes on Tour'), raising funds for Great Ormond Street Hospital.
Flt Lts Mark Scott said: "The charity 'Giraffes on Tour' was set up in memory of a 9-year-old girl Louise Conway who was a patient at Great Ormond Street Hospital in 2013. During her stay she was never without her cuddly giraffe Geoffrey. After she passed away, friends and family of her father Ian Conway started flying cuddly giraffes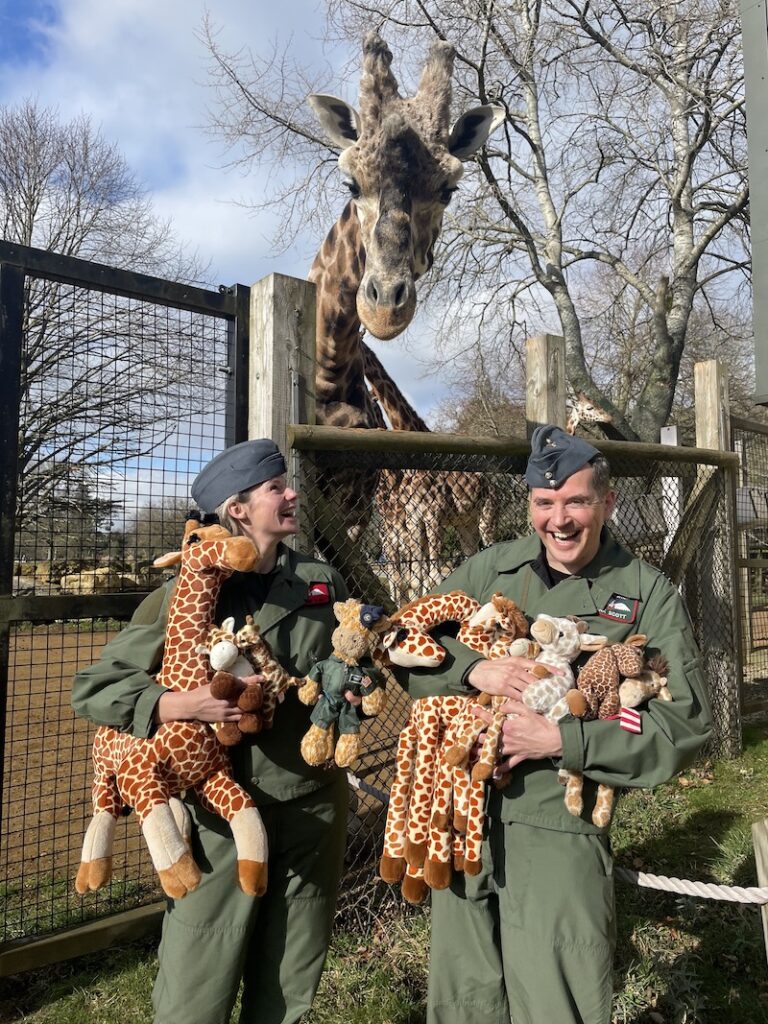 in RAF aeroplanes and posting the photos and videos online. Last year the charity was nominated for a Pride of Britain fundraising award, and I spotted the news item which really struck a chord; by coincidence I had been flying my daughter's own cuddly giraffes with me on Voyager! I got in touch with Ian Conway at 'Giraffes on Tour' with a crazy idea; suppose we could find 291 cuddly giraffes we'd be able to fill every passenger seat of a Voyager during one of our routine Air-to-Air Refuelling missions! This is where the idea of 'Flight of the Giraffes' was born, and since then we have been trying to raise as much awareness of the charity and Louise's story as possible… and find passengers for the flight on 19th April!".
Cotswold Wildlife Park invited Flt Lts Mark and Phoebe to the Park where they met and fed the Park's Giraffes and collected three toy versions who will be onboard the upcoming Voyager flight.
Find out more and have your Giraffe go on Tour