Yorkshire-based tech start-up meeow has formed a new partnership with business community GB Shared in a bid to help UK business owners reconnect following the isolation brought about by the Covid-19 pandemic.
The partnership will provide all members of the GB Shared professional community with unlimited access to meeow's online networking platform, with access to thousands of businesspeople across the globe.
By working together, both businesses hope to limit the negative effects the pandemic is having on the ability for small business owners to make real connections.
GB Shared is a network of countywide platforms which aim to create an empathy economy through countywide collaboration.
With networks set up in a number of regions including Manchester, Lancashire, Yorkshire and Cumbria, the firm is on a mission to change the way counties do business.
The collaboration came about after Abigail Capstick, manager of Yorkshare – GB Shared's Yorkshire community – attended a meeow in late 2021 and saw potential in the opportunities it provides small business owners.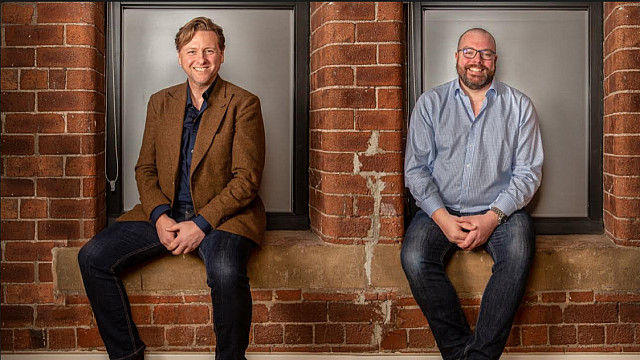 Following conversations between meeow co-founder Chris Rabbitt and GB Shared founder Lisa Edge, the partnership was finalized in December 2021 and launched to members in January 2022.
The additional benefit will also be available to new members joining GB Shared.
Commenting on the partnership, Lisa Edge said: "I could not be happier about the partnership between GB Shared and meeow.  Being able to give ALL our current, and new share members free and unlimited access to meeow for the duration of their share membership, adds such value for them.
"We already help to create 'empathy economies' by county, connecting our members and sharing vital jobs, tenders, funding and business locally, which has an incredible impact at county level.  We've facilitated thousands of introductions between members which often leads to the creation of local supply chains, the power of meeow, allows for an even wider reach and more varied connections.
"All of this is delivered online so regardless of geography, sector or lockdown status, no GB Shared or meeow services are affected so businesses can get on with doing what they do best.  We just want to help businesses flourish."
meeow was founded during the COVID-19 pandemic after co-founders Chris Rabbitt and Simon Glenn noticed that small business owners and solopreneurs were rapidly losing business as face-to-face networking stopped.
Identifying that no other networking platform focused on global connection with an intimate, human touch, they developed meeow to bring together four people at a time to really get to know each other.
Because the platform utilises the power of random in the way that it connects people and can host multiple meeows at one time, users can network across the globe, on the hour, every hour.
This means there will be an opportunity for GB shared members to make new national and international connections every day – all from the comfort of their own home.
Chris Rabbitt co-founder and CEO at meeow added:  "GB Shared and meeow have many of the same values – supporting communities and strengthening small businesses through creating opportunities.
"This partnership gives GB Shared members the chance to widen their business networks and make genuine connections, as well as allowing our current meeow members to meet and connect with such a brilliant community.
"We're looking forward to developing this relationship further over the coming months and years."
To find out more about meeow, visit www.meeow.com.