More UK leaders are showing appreciation of their employees, with 60 per cent of UK workers feeling that the great work they do is acknowledged by leaders. This is a four per cent increase on 2021 figures in which 56 per cent of employees stated that they felt appreciated. These findings, taken from O.C. Tanner's 2022 Global Culture Report, have been released to coincide with Employee Appreciation Day (4 March 2022).
Despite a greater number of employees feeling recognised by their leaders, the research also highlights that more needs to be done to ensure workers feel valued, and strongly connected to both their leaders and their accomplishments. In fact, 42 per cent of UK employees admit that the recognition they receive at work feels like an empty gesture that's not meaningful, with 46 per cent believing that productivity and bottomlines are more important to their organisation than its people.
"It's encouraging that growing numbers of UK leaders are showing appreciation of their people", says Robert Ordever, MD of staff recognition expert, O.C. Tanner Europe. "However there's still remove for improvement, with too many employees feeling that their contributions aren't recognised and valued by business leaders. Employee recognition must become an integral part of everyday organisational culture so that the act of giving and receiving appreciation becomes second nature."
Currently, just 49 per cent of UK employees believe that staff recognition is an integral part of their organisation's everyday culture, which is the third lowest figure out of the 20 countries surveyed. In fact, just 45 per cent of UK employees state that their organisation continually implements new programmes and technologies to recognise great work.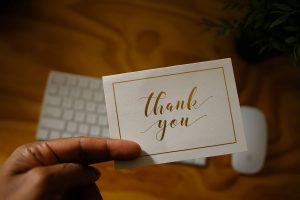 Ordever says, "There's a strong case for ensuring employee recognition is part of an organisation's everyday culture. It's proven to deliver a multitude of benefits, from strengthening connections and cutting absence rates, through to reducing the risk of burnout and increasing the instances of great work."
The Report highlights that when recognition is a part of everyday culture and leaders use it formally to recognise work anniversaries, everyday effort, and above-and-beyond achievements, the odds of employees having an above-average connection with those leaders increase by 25 times. Plus, employees are 18 times' more likely to produce great work when they are recognised frequently.
Ordever adds, "Employee Appreciation Day should act as a reminder to leaders of the true power of recognition. If organisations want to achieve a thriving culture, acts of appreciation must take place daily, with sincere and personalised recognition becoming the natural response to employees' everyday efforts and accomplishments."