Nearly half of all employees (48%) had no wellbeing check-in from their employer in the past year, finds new research among 2,000 workers.  The data released by Mental Health First Aid England to mark My Whole Self Day, 18 March 2022, reveals that double the number of employees report that their workplace had failed to check-in on their wellbeing over the past year (48% up from 25% in 2021).
The last 12 months of the pandemic has seen increased reports of mental ill health yet only 27% report receiving a wellbeing check-in from their employer monthly or more. This is less than half the number of workers who reported they had a wellbeing check-in, at least once a month, last year (60%).
Research from the Mental Health Foundation and LSE suggests that mental health problems cost the UK economy at least £118 billion a year. This, coupled with the demands of the pandemic and the many changes to our ways of working over this period, means that now is the time for employers to step up their efforts to better support staff and retain talent. [1]
As more people return to the workplace, employers have the opportunity to revisit their policies to help fuel productivity, reduce sick days, increase retention, and attract new talent. The ONS reports the number of people solely working from home is declining. The return to workplaces gives organisations the chance to change things for the better, yet with hybrid looking to establish itself as the new normal, there won't be a one size fits all solution. [2]
Employers should capitalise on the fact that half of employees surveyed felt most comfortable talking about their mental health face-to-face (47%). They will also need to consider the arrangements needed for remote staff and the one in ten who prefer discussions over Zoom, phone, or WhatsApp (13%).
When asked what initiatives would support their mental health, fully flexible working came out on top for employees. 39% of employers agreed this would have a positive impact on their wellbeing – yet only 20% of people said this was currently on offer at their workplace.
Despite variable efforts from employers, the pandemic has brought some benefits to our workplace wellbeing. Working from home may have given us more insight into each other's lives, as one in four of us feel we can always bring our whole self to work (24%). This is an increase from only 16% of people who felt they could always be their whole self at work pre-pandemic. More of us also feel more comfortable discussing our workplace mental health, with a third of people (32%) saying they are more comfortable doing so since the pandemic.
Employers need to make the most of these pandemic silver linings and step up their approach. The highest performing workplaces are supportive and inclusive. By putting diversity and inclusion at the centre of mental health and wellbeing, employers can create a culture where people can bring their whole self to work. Doing so, helps people to feel more engaged, to think more boldly, find common ground, and work more effectively together.  Regular wellbeing check-ins and ensuring managers have the training and resources they need to support their teams including trained Mental Health First Aiders can help achieve this.
As part of the My Whole Self campaign, Mental Health First Aid England has developed a suite of free resources to help empower organisations of all sizes to support their staff with regular wellbeing check-ins.
Simon Blake, chief executive of Mental Health First Aid (MHFA) England said: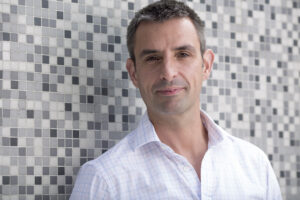 "Employers have really stepped up their understanding of supporting mental health during the pandemic. This is great news and reflected in a range of exciting initiatives and approaches. These must be based on strong foundations of care, sustained over time. Our survey showed that 48% of employees were not receiving regular wellbeing check-ins. This percentage is up, with only 25% of people reporting this a year ago.
If we get the basics right, we can build workplaces where wellbeing and productivity fuel each other. That is why we are encouraging all employers to adopt wellbeing check-ins, as part of a comprehensive strategy. Our free My Whole Self resources offer practical advice to deliver these wellbeing check-ins and wider guidance on improving workplace culture".
Sandra Kerr, Race Equality Director at Business in the Community said:
"The pandemic has been different for everyone depending on gender, ethnicity, social economic background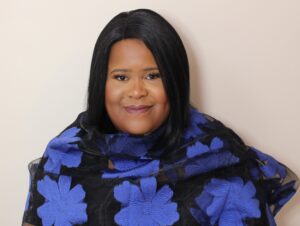 and caring responsibilities. It's never been more important for leaders and mangers to actively listen to their employees' experiences to understand how they may have differed from their own."
Paul Feeney, chief executive of Quilter said: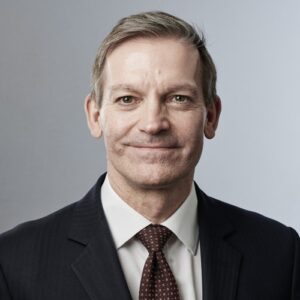 "The pandemic had a rallying effect on us all. Many employers went above and beyond to ensure their people felt supported during the early days of the crisis. However, as we emerge from the restrictions and return to the office we must not forget many people will be feeling the impact of the past two years. We cannot expect an immediate mental health rebound and must ensure employees arrive at work feeling supported and listened to.
"We have a golden opportunity to rethink our approach to mental health in the UK drawing on our collective experiences of the pandemic. As employers, we play a vital role in creating workplace cultures where we support people to feel safe and comfortable to choose which parts of their identity they bring to work. The best and most productive cultures are those where people feel they can express themselves and be seen and understood for who they are, and it's critical that we build on this as we readjust to life post-pandemic."
Alice Jennison, Diversity and Inclusion Lead at Skanska said:
"Whether in our work or personal lives, it's always easier to navigate a challenge when we can just be our true, whole selves."