How can SMEs stay one step ahead of increasingly intelligent, coordinated, and contemporary criminals? Is to your business at risk and how affordable is it to upgrade to a better solution?
Are SMEs behind the curve of protection against savvy criminals?
Is there an increasing risk to SMEs from contemporary criminals? It may not be an existential threat, but yes, however, businesses who have not completed a security review may not realise the level of risk to them. SMEs grow at a significant rate, increasing their value of assets whilst never considering the impact this can have on the risk against contemporary criminals – who could already be scoping out the business.
Increasing threat to SMEs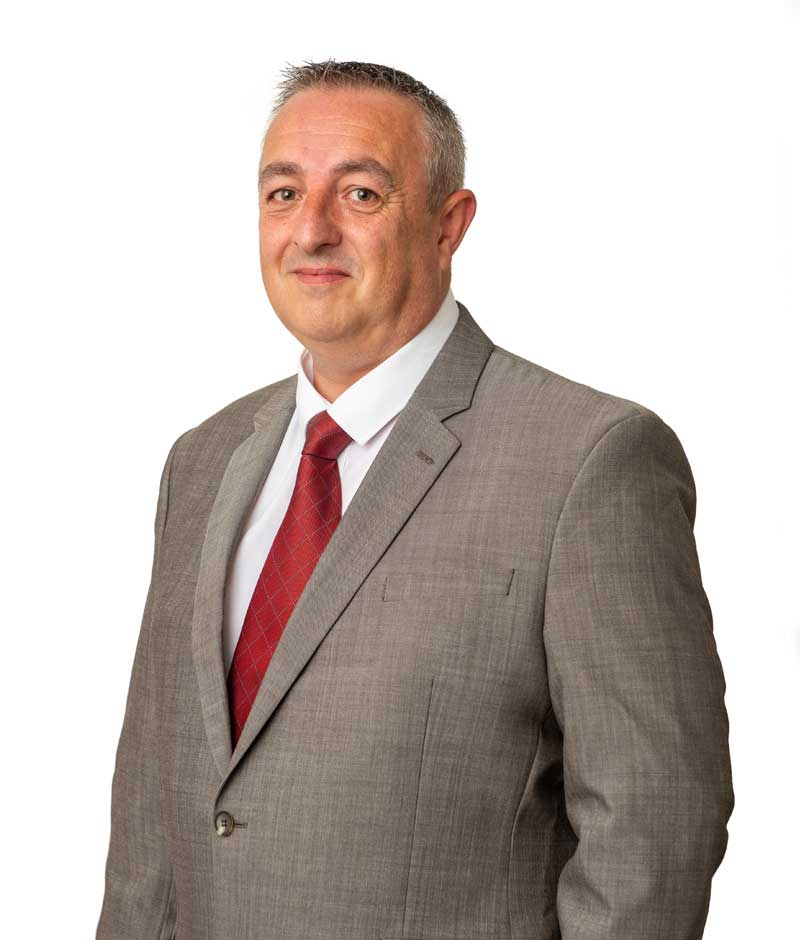 Modern criminality is taking many different forms, such as cybercrime. However, the physical security threat to our businesses and assets remains high. Contemporary criminals are more technically skilled and have adapted their actions to circumvent our security. What is considered as 'standard' security to protect our businesses and assets, may no longer be adequate. A worry for SME directors who may not have the financial capacity for state-of-the-art system upgrades.
Is your CCTV a real deterrent?
As an SME, it is assumed that you have already installed CCTV. The advancements of CCTV systems are well documented, and footage recorded by systems is still vital in the conviction of criminals today.
However, the long-term use of CCTV has educated the criminal syndicates. Many, with a quick site survey, can identify black spots and weaknesses in the system, identifying hiding places and easy access points. CCTV remains a deterrent but suffice to say could be better utilised – especially with developing SME businesses.
Whilst you have a recording and log of the incident via your CCTV system, you are essentially viewing a painful account of an attack on your business with no control over the outcome, this can be distressing – seeing an intruder violating a business you have spent years to develop and grow.
Is your CCTV system underutilised?
Modern CCTV monitoring systems are more powerful in the prevention of crime, as opposed to solely being used for evidence.
CCTV Alarms: CCTV cameras and DVR systems typically provide an alarm function. Motion sensors in the camera units activate and trigger an alarm on the system. Anyone within the proximity of the system will hear the alarm and can monitor the situation on site. A great tool when on site, or using a streamed app, however limited in its functionality outside of operational hours, or when the site is unmanned. That said, alarms are designed for another purpose…
Monitoring your site, 24/7
Using remote access technology within the CCTV system, and the alarm function, your CCTV system offers the benefit of remote monitoring. Not just by you, or your team, but by professional monitoring services. Why is this important?
External CCTV monitoring services are provided by qualified, highly skilled, trained, and registered security professionals in state-of-the-art, secure facilities, commonly known as an Alarm Receiving Centre (ARC).  The ARC monitors your business' CCTV 24 hours a day, 7 days a week, reacting to any alarms quickly and professionally – creating a stronger deterrent to criminals.
ARC personnel are consistent eyes focused on your business, and act as a human deterrent to criminals. The security officer can vocally alert the criminal that they are being watched and recorded, providing a description that would inform the assailant that your business has enough information and detail about them that can and will assist in a conviction. Essential for SME business owners protecting hard earned assets.
Analytics and AI
A further advancement in the field of monitoring is the use of analytics and artificial intelligence (AI). Corps Monitoring were one of the first security companies to adopt the technology within our ARC. The existing feed from your business CCTV monitoring system can be fed through a new, intelligent software that monitors the data.
Analytics provides specific details collated from your CCTV feed about an assailant. The technology can identify gender, stature, defining features and even if the observed is left or right-handed. The analytical data can be used to track and trace an assailant around a CCTV system, identify how they circumvented security, and provide detailed evidence to the police for identity purposes and leading to conviction.
The stream from your CCTV, though the analytics, can also see much more than the human eye. In fact, the AI, because it uses motion rather than light, can identify criminals unable to be seen through the human eye.
The AI in the system is constantly learning. The complex set of algorithms analyses the data stream uploaded to the cloud from your system and uses it for a variety and growing number of purposes. The computer will learn how to identify more false alarms – such as flying birds, small wildlife, or strong winds. It can even differentiate between a figure walking towards a site (and therefore a threat) vs a passer-by or someone walking away from site.
A worldwide community
SME businesses who have engaged with analytics and AI through monitoring services are joining a worldwide community of organisations that are revolutionising our ability to understand security needs and to prevent crime. In fact, the centralised learnings of the software look set to revolutionise our business and personal security for generations to come. For this to be effective, however, the community needs more SMEs, start-ups, and individuals to join. But can your business afford this level of protection, and do you really need it?
Affordable for SMEs
Unless a business has been subject to a breach, it is unlikely that a thorough security review has taken place, leaving businesses and assets vulnerable.
Proactive security – especially for fast-growing SMEs – is becoming increasing popular across the business sector. Security monitoring requires little or no upfront purchase of technology, just an existing CCTV and DVR. 24/7 Monitoring services, including analytics and AI for a system of eight CCTV cameras – as an example – typically costs less than a client lunch or a team trip to the pub, making it easily accessible for SMEs – of any size.
Could contemporary, cost-effective solutions change the paradigm of your protection from reactive and evidence-based, to preventative, proactive and positive outcome-led? Is now the time that to perform a review of your business security? It is worth the time investment, at least?