On average, 36 shops close their doors across British high streets every week. However, many small business owners still bet on traditional retail, with an 18 per cent rise in pop-up shop openings in the past year. These outlets are often deemed high street saviours, but they come with technology challenges. Here, Kristian Torode, director and co-founder of small business broadband provider Crystaline, explores the best connectivity options for short-term retail sites.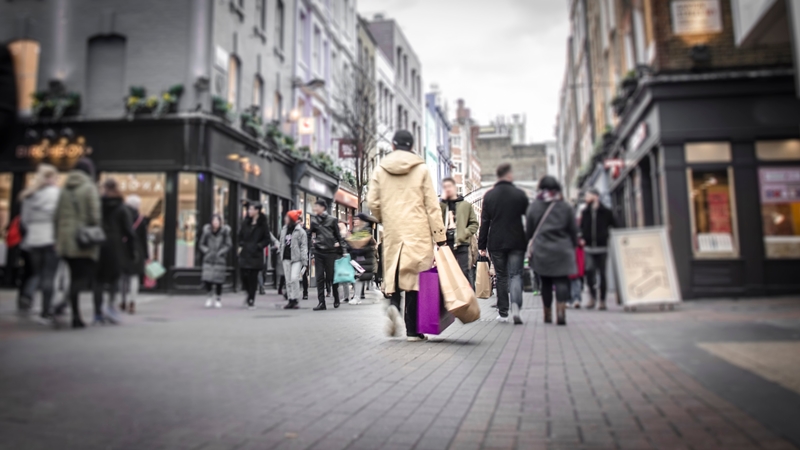 The impact of increasing rents, changing shopping habits and pandemic lockdowns means many traditional retailers are shutting up shop for good. This year has already seen the permanent closures of household names such as Wilko, Paperchase and M&Co, leaving many worried about the future of our high streets.
However, while some view the closures as the end of bricks and mortar retail, many small business owners are taking it as an opportunity to open pop-up shops and community event and exhibition spaces in the empty outlets.
Defined as shops that are opened temporarily, often to test a new market or introduce a new product, pop-up retail sites offer small businesses the chance to enter the high street without the financial risk of a permanent venue.
Connectivity considerations
Despite the host of benefits, opening a pop-up retail site is not without its challenges. Only operating within a short time frame means there is less room to realise teething problems and nip them in the bud early on, so in-depth planning of the technology and equipment is essential.
An important consideration is taking payments. With around three quarters of UK adults only using cash occasionally, card and contactless payments would be the obvious choice. However, as many digital payment systems require internet connectivity to process transactions, this can prove difficult for stores that don't have a broadband connection.
For permanent stores, installing a fixed broadband line is often the most suitable option, both economically and logistically. However, as most broadband contracts have a duration of between one and two years, this is less financially viable for pop-up shops.
The need for fast speeds to process transactions rules out data sharing through a phone's hotspot, as multiple devices tethered together can often slow the connection speeds.
Flexible connectivity
As neither personal devices nor long-term broadband plans offer an adequate solution for connecting pop-up shops, small business owners should look for a more flexible option.
5G routers, which rely on mobile networks rather than fixed broadband lines, provide a quick, simple way for pop-up shop employees to access tools and services that require an internet connection. As the routers are not tied to a physical location, they can be used throughout the duration of the pop-up, and easily moved elsewhere afterwards.
Crystaline offers the TCL LinkHub 5G HH515 router, which can deliver speeds of up to 4.67 Gigabits per second (Gpbs), equivalent to most fibre connections. Most pop-up shops are located in town and city centres, which typically have the best levels of 5G coverage, meaning these reliable routers can offer speeds up to ten times faster than 4G.
Additionally, for pop-up events spaces where visitors may require an internet connection to take part in interactive exhibitions, 5G routers allow 'Guest Wi-Fi' to be set up easily. An alternative Wi-Fi option improves cybersecurity by separating visitor and employee connections. Since the LinkHub can support up to 256 connections, this means that even larger community events are covered.
Although the future of the British high street is uncertain, small business pop-up shops and events spaces could help to breathe new life into empty spaces. The planning needed to open a temporary site may be daunting, but 5G router-enabled connectivity means business owners can worry less, helping more of these shops pop up across the country.
Crystaline offers a range of 5G routers to suit a variety of pop-up retail requirements. To learn more about how their connectivity options can help your small business, please get in touch.