In the UK, many employees choose not to use all of their full allocated annual leave, which may result in adverse effects on their physical and mental wellbeing, as well as their overall effectiveness at work.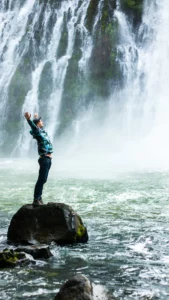 Additionally, annual leave is a health and safety measure that can help to prevent injuries and accidents in the workplace as it allows employees to rest and recover from the physical and mental demands of work.
There are many reasons why employees may not take their annual leave. Some people may feel guilty about taking time off, while others may worry about their work piling up while they are away. Others may not take full advantage of their annual leave due to lack of awareness of their rights.
Taking regular breaks from work is essential for rest, relaxation, and rejuvenation. Spending quality time away from work with loved ones is crucial for maintaining good mental health, especially considering that over 900,000 people in the UK experience work-related stress, depression, or anxiety.[1]
Naomi Humber, Head of Bupa's Mental Wellbeing, passes on some guidance to managers. Here are six things you can do to encourage your employees to recharge or reset:
Set a good example
As a manager, it is important to set a good example by prioritising your work-life balance and take your own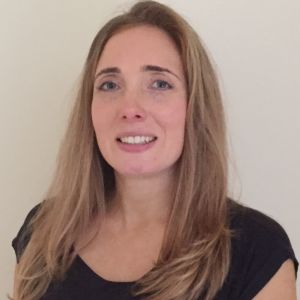 annual leave. This shows your employees that you value taking time off and that you expect them to do the same. This will help to create a more positive and productive work environment for your team.
Educate employees
Many employees are not aware of their annual leave entitlements and may not understand the importance of taking time off. As a manager, it is important to educate your team about their rights and entitlements. Make sure your employees understand the number of days they are entitled to, how to request time off, and the legal obligations of employers to provide sufficient rest and relaxation time.
Be flexible
Be flexible with leave requests. Sometimes, employees may need to take leave at short notice. So, try to accommodate them where possible. This will show your employees that you are understanding and that you value their wellbeing.
Also, encourage employees to take breaks throughout the year, even if it's just a day or two. Taking regular breaks will help them to stay refreshed and productive.
Effective planning
Some employees hesitate to take annual leave in the fear of having a heavier workload when they return. Adopt a supportive atmosphere where colleagues cover for each other during absences, ensuring work continuity and reduced stress for individuals on leave. This can demonstrate your commitment to your team's wellbeing and inspire them to prioritise their time off.
Switch off from work
Encourage employees to fully disconnect from work and to mute any social chats and email notifications while they are on leave. Especially where people tend to be extremely passionate about their work, there may be a temptation to stay informed on work news and developments.
The return to work
After a break from work, some employees need time to readjust when they return to catch up on many calls and emails. During their first week back, try to avoid allocating them with new tasks or meeting invites. This approach will prevent them from feeling overwhelmed and in need of another break immediately upon their return.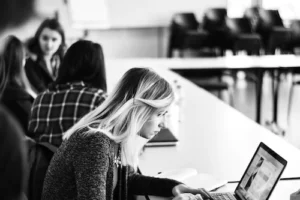 Ultimately, encouraging your employees to take their full annual leave entitlement can lead to a more profitable business. A productive workforce, reduced absenteeism, and higher employee retention rates, positively impacting the overall efficiency and success of your business. Additionally, this proactive approach to employee wellbeing can make your company more desirable to potential employees, enhancing your reputation as an employer of choice.
[1] https://dwfgroup.com/en/news-and-insights/insights/2023/1/work-related-stress-and-mental-health-an-emerging-health-and-safety-crisis#:~:text=This%20is%20a%20rise%20of,800%2C000%20cases%20in%202020%2F2021.