Pete Evans, Practice Partner of SalesStar UK discusses why the second digital revolution currently taking place in the sales industry, means sales teams and people are under pressure to adopt and adapt to new technologies – perhaps without fully understanding how to utilise these technologies, nor how best to benefit from them.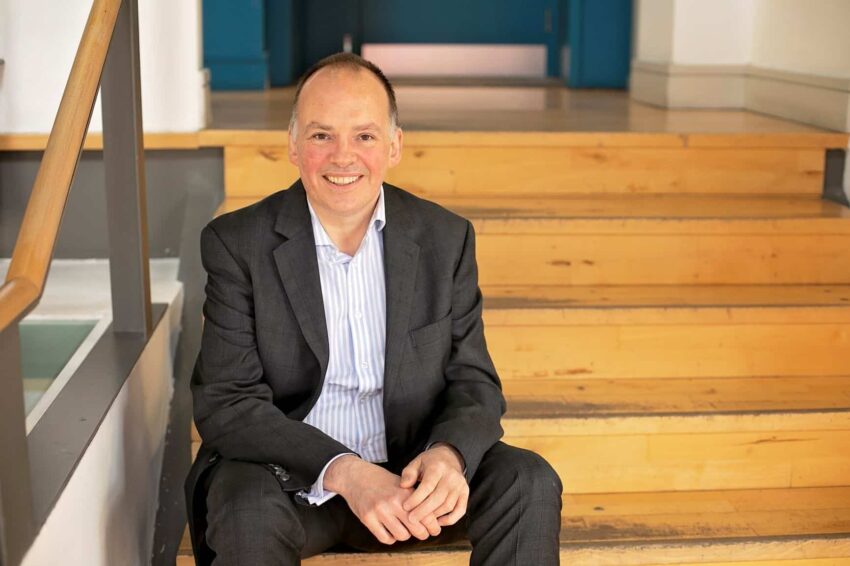 Particularly for SMEs, these technologies are generally sold with the promise of an increase in sales success, but without the know-how can this promise be fulfilled?
This begs the question; do sales teams really need to embrace technology for success?
Sales Technology Cannot Be Ignored
There isn't a single aspect of the sales process that cannot be supplemented by some kind of technology, especially if it has been formed to enlighten the sales process, creating greater transparency of a sales funnel, and with the aim to increase sales.
A stand out example of this are Customer Relationship Management Systems (CRMs). When utilised efficiently, CRMs are a sales enablement tool that allows the sales team to keep track of customers, retaining useful information such as preferred methods of communication, their location on the sales journey and their history with your business.
However, when poorly implemented, your sales team can despise CRMs. Particularly for SMEs where time and budget is tight, finding the right training to implement the right CRM can be difficult, but without doing so can slash the technology's effectiveness.
I cannot emphasise enough how revolutionary CRMs are to the sales process. I cannot see another way that allows you to track current and prospective buyers on the same level. But, to get value from this technology, your salespeople must understand the processes and how to navigate the systems in order to nurture the leads.
Technological advancements have seen the introduction of artificial intelligence (AI) branch out into all sorts of sectors – sales included. Along with machine learning, AI has the ability to produce research on prospects that sellers would find time exhausting.
The abilities don't end there. AI and machine learning can not only produce research in a more timely manner but can garner much deeper insights and analysis than possible with manual research.
For SMEs, where sales teams can be small, AI and machine learning can whittle down their time by fulfilling research tasks efficiently, informing them of what aspects of the sales funnel is stopping prospects from moving forward. This can help to fix processes and strategies – something that an individual may struggle to know where to begin with on their own.
What About Traditional Methods?
Those old school salespeople out there might shudder at the thought of technology outpacing traditional selling methods. But fear not, this is not the end of the selling tactics that have been successful for decades.
In fact, some research suggests buyers are reverting to the old school ways, with 57% of buyers preferring to be approached by the phone above any alternative method.
People still want human interaction, and it doesn't matter how much technology aids your sales process if you cannot have a successful conversation to secure a deal.
Cold-calling is a skill – and despite the debate, I still believe it to be a necessary skill for a successful salesperson. Picking up the phone is not enough. Sellers need not only to know what to say, but they need to be research-backed in order to win over the prospect. By this I mean the best cold callers make it warm as soon as possible.
The foundation of sales is the salesperson. No amount of technology can change that. For SMEs, where tight-knit teams prevail, the salesperson has to master the old school ways before adopting the new.
The Verdict
Ultimately, yes salespeople do need to embrace technology for success – but the caveat to this statement is that we should not be reliant upon them.
The traditional and technological methods must work in tandem and be mutually beneficial to each other, in order to achieve the highest success rates in your sales department.
CRMs for example, have become a necessary piece of technology in the sales world, and the benefit of AI to the research process of sales cannot be denied. But, with human contact still being preferential to buyers, the old school ways are also here to stay.
To ensure harmony between the traditional and technological methodologies, training and coaching need to be prioritised in sales teams. This will also ensure the technology can be utilised effectively, so salespeople can use it with ease, rather than work against it.
So yes, sales teams do need to embrace technology, but we cannot lose sight of the human touch. In my opinion, technology is an enhancement but most certainly not a replacement.
Article by