The latest data from employee engagement experts Sodexo Engage, reveals that 76% of employees are more likely to apply for a role if there is an option to work flexible hours, highlighting that flexibility is no longer a nice-to-have but an expectation for today's workers. 
According to the research, many employees do not believe that SMEs offer sufficient flexibility. Of the 52% of employees who would rather work for a big corporation, 45% said they were put off by SMEs due to the lack of flexibility. Similarly, 44% of the female employees surveyed cited the lack of flexibility as a major turn-off from working at an SME.  
Research from the CIPD found that almost half (46%) of employees say they still do not have access to flexible working arrangements, so it is unsurprising that people do not expect SMEs to be any better.  
SMEs can play an important role in challenging these perceptions and responding to the needs of their workforce. Sodexo Engage's research showed that almost a quarter (24%) of SME employees listed flexitime as a top benefit they wish they had, making it crucial for SMEs to respond to these requests, or risk losing out on top talent.  
Alongside this, Sodexo Engage also found that just 13% of SME employees have felt engaged in their role over the past 12 months, and to help make them more engaged, 36% are after a better work-life balance. As such, SME employers must look to leverage strong flexible working policies to keep their workforce invigorated, along with other competitive benefits and rewards.  
While 45% of SME employers acknowledge that the biggest challenge to employing good talent stems from competition with larger corporates, who can often offer greater flexible working, it is important that they have the right solutions in place to overcome this. For 40% of SME employers, their top employee related focus is preserving work-life balance, and through flexible working options they can put this priority into practice.   
"The benefits of offering flexible working are hard for SMEs to ignore and extend beyond offering employees a better work-life balance. Flexible working comes with the ability to attract and retain top talent, across a truly diverse spectrum. Through flexitime, for instance, working parents have the freedom to map out their hours around childcare commitments, and disabled employees may experience fewer barriers with the autonomy to work when it best suits them. 
"In the current war for talent, it is crucial that SMEs take stock of the changing priorities of prospective employees and reflect their desires in the roles that they are offering. Of course, offering a fair salary has its place, however, in today's market, it is not the only deciding factor when it comes to applying for a job. For SMEs to get the right people through the door, the key is to offer flexibility where they can, and help their workforce pursue a career that supports both their personal and professional priorities."  
The shift to hybrid and flexible working patterns has revolutionised the way small and medium sized businesses and employees think about productivity, company culture, and how to organise their operations to best support their needs.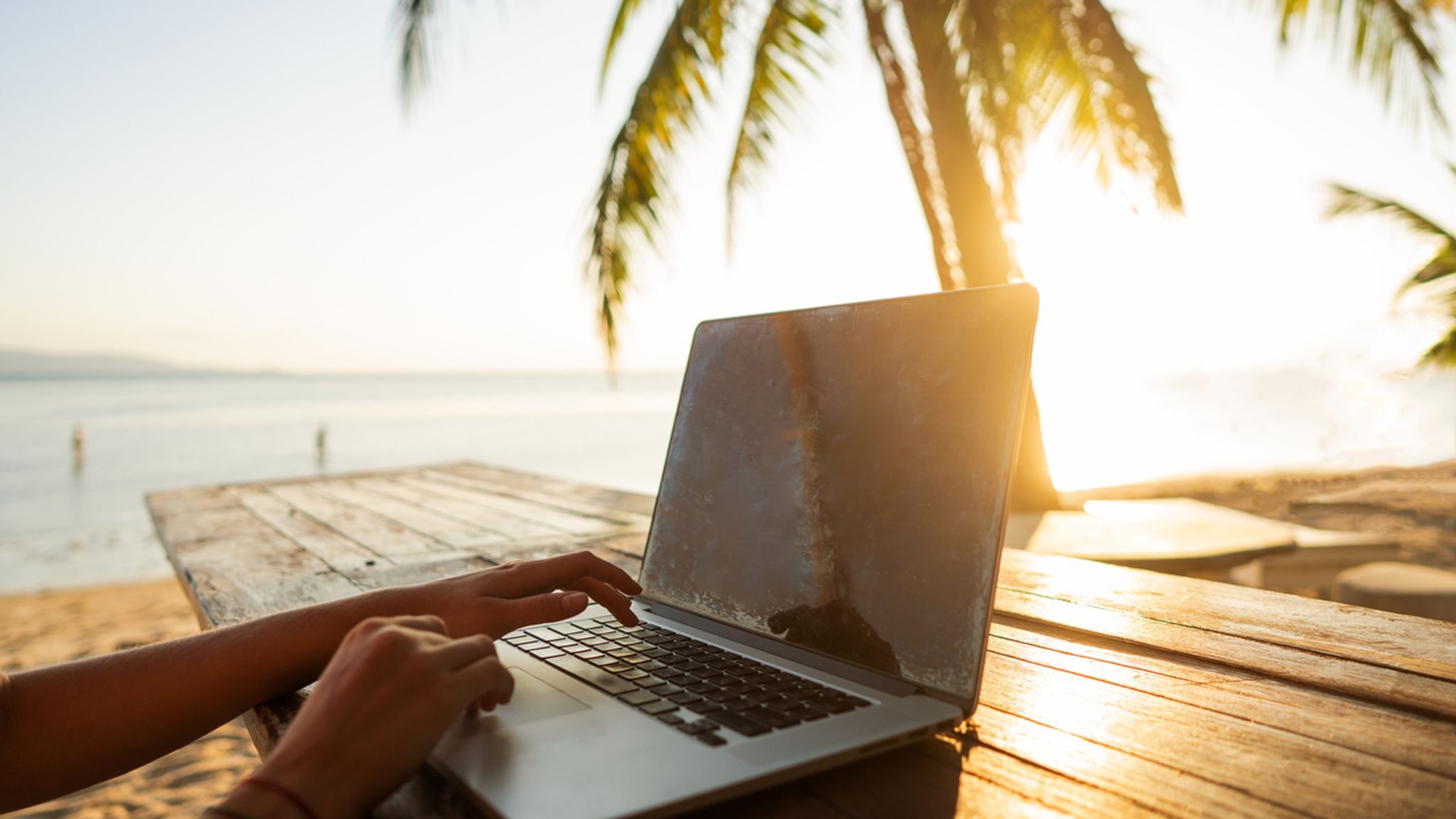 Research from GoTo, the flexible-work support and collaboration company, reveals that 70% of employees are unwilling to accept a job without the option to work flexibly, and companies are continuing to step up their investments to remain competitive.
The findings are published in GoTo's latest report, Flex Appeal: The Work-From-Anywhere Future, which looks into the current flexible work environment and how it is impacting small and medium sized business decision-making. They are drawn from a survey of 1,000 key IT decision-makers across the UK, Ireland, USA, Canada, Germany, Italy, India and Australia, conducted by Frost & Sullivan. 
The report shows that IT department workloads increased 72% in 2021 versus 2020, with the main reasons being more challenges related to flexible working (49%), more tasks to perform (44%), increased pressure (41%), and software underperforming/wrong tools (31%). With many small and medium sized businesses pushing to increase their IT budgets significantly in 2022, now is the time for IT teams to reevaluate the tools they need to keep pace with the new realities of working from anywhere, while balancing an increased and complex workload.  
Hybrid work is the way to go, but it is not without complexities:  
The survey shows that hybrid and flexible work models can lead to more productivity and positive impacts on company culture. Still, it can also result in complexities for IT, especially when SMBs lack the right tools. 76% of respondents found that the workload of IT workers has increased due to flexible work models, with 43% agreeing that IT jobs have become more difficult. After two years of increased focus on tools to quickly make remote work possible, businesses are now evaluating service duplications within these tools and areas they can consolidate. The study found that 95% of companies plan to consolidate their tools in 2022, with many already under evaluation.   
IT teams have more responsibilities and more scrutiny than ever before:  
The study also shows that leaders are prioritising their IT needs more than ever to ensure their business operates effectively. Senior leadership involvement in software purchasing has increased 75% since the start of the pandemic. In 2021 there was a 73% increase in IT budgets and another 73% increase in 2022 to make hybrid systems run smoothly. Leadership must continue to devote time and energy to support IT organisations to ensure their company can successfully run from anywhere.  
"Time and time again, we see that businesses struggle to work from anywhere without the right tools to support their people. In particular, small and medium-sized businesses have been lacking a simple and achievable solution for the hybrid and flexible world of work we now live in," said Paddy Srinivasan, Chief Product & Technology Officer at GoTo. "Our dedication towards bringing enterprise-grade technology, unified communications and support solutions into one affordable application is a direct response to the needs of our SMB customers. We aim to partner with them to create a truly sustainable, resilient, and future-proof work from anywhere strategy through great technology." 
Additional findings 
Employees demand hybrid work:

 Staff turnover is significantly lower in a hybrid model (22%) than in completely remote work models (43%) and work from office models (44%).  

Hybrid has a positive impact on company culture:

 

77% view hybrid/remote work as having a very positive impact on company culture. 
In-office requirements are not needed

: The majority (78%) of hybrid companies have guidelines on how many days in the office are required (an average of 2.7 days per week) which nets out to about the same as those without mandatory days in the office (2.5 days per week). 

Flexibility is key:

 20% of leaders with a remote work policy would prefer to move to a hybrid model. Of the leaders with a work from the office policy, 25% would prefer a hybrid or fully remote model. 
The right technology for SMB success: 
While demand for a flexible work model is high, SMBs often find reliable remote IT and communication tools out of reach. To solve this, GoTo, formerly known as LogMeIn, launched the only unified application designed for SMBs with two affordable flagship products: GoTo Resolve offering IT management & support and GoTo Connect providing a unified-communication-as-a-service (UCaaS) experience.  
GoTo is the only flexible-work support and collaboration company built to support small and midsize businesses. Its combined solutions allow businesses of any size to work from anywhere, with an easy-to-use and easy-to-deploy model.