Starting out her career as a research scientist, Eman Al-Hillawi now draws on her passion for people and positive change in her role as managing director of specialist change management consultancy, Entec Si. She talks to SME Today about her leadership journey to date and her ambitious plans for the business's future.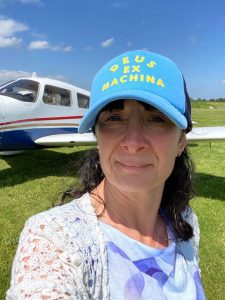 From scientist to businesswoman
Steered down the science route by her father, Eman completed a Biochemistry degree at the University of Birmingham before embarking on a PhD.
"Although I soon discovered that science wasn't my real passion, I achieved many great things while working in a lab coat. From finalising my PhD in Biochemistry to sharpening my analytical skills and developing a keen eye for detail and processes, my scientific background provided a strong foundation for my consulting career.
"Despite finding academia interesting, I felt like something was missing; I'm a people person and wanted a more engaging and dynamic role. In the late 90s, the IT industry was booming, and I decided to take on the role of business analyst at a major IT company.
"Moving fields was a daunting experience, but it also gave me my first taste of the consultancy world. It's also where I met my now business partner, Peter Marsden. I was looking for a new challenge when Peter asked me to join him in running Entec Si, so I decided to take the leap and have never looked back."
Shaping Entec Si
On joining Entec Si, Eman played an important role in shaping the business's USPs.
"At the beginning, Entec Si's focus was very different from what it is now. Initially, we focused on IT and technology implementation. As time moved on, we started to notice a gap in the market between the 'Big Four' management consultancies and one-person contractors, and soon started to move into this space.
"We found we were doing things very differently to other consultancies. We used a 'blended teams' approach, working alongside our clients as a partner rather than a supplier. When it comes to change management, we believe in getting everyone in the organisation on board so they can take ownership in driving forward improvements from within.
"In many ways, we are a chameleon organisation; we're highly experienced at quickly adapting to the needs of our clients, and this is what makes us unique."
Overcoming obstacles
With Entec Si now bouncing back from the pandemic, Eman is setting some ambitious goals for the business's future growth, as well as for her personal development.
"Business life is full of challenges, but these shouldn't define you as a person; the most important thing is to learn from them. For me, one of the biggest challenges of my career was the delivery of the Library of Birmingham. The five-year project taught me that by surrounding yourself with the right people, you can achieve anything. As a matter of fact, despite the scale of the challenge it's also one of my proudest achievements.
"From a leadership and personal point of view, the pandemic has also been a difficult time. The uncertainty that surrounded our everyday operations was daunting, but I can say that it instilled resilience in me and in Entec Si as a business. The year was tough, but I'm truly proud of how we all came together as a team and emerged stronger on the other side."
Looking ahead
"I'm a goal-oriented person, both in my professional and personal lives. Personally, I want to continue to take on new challenges and adventures, such as my upcoming venture as an author. Above all, I want to continue to learn. In 2019, I gained my Private Pilot's Licence in fixed wing aircraft; I have now decided to take the next step and begin helicopter pilot training!
"Professionally, I want to continue to grow Entec Si and fully transition into my new role as CEO, while continuing to pursue my passion for helping people develop and grow.
"I believe that everyone has something unique and valuable to offer, and all you need to do is to fire their passions. That is what I'm focusing on now: passing on the baton, making sure that Entec Si has the talent it needs for the future and that everyone is happy with their role."
About Entec Si – Entec Si is a consultancy company, specialising in IT and business transformation.
Operating across a range of industry sectors, Entec Si has significant experience of leading business transformation, projects and programme delivery. Entec Si works within organisations to facilitate and lead projects and manages effective business change within complex organisations.
Entec Si has particular expertise in local government, NHS, Not for Profit, transport and aviation sectors. Their professional consultancy services and unique blended team approach ensures that they consistently provide the best business outcomes for their clients.
To learn more about Entec Si and how they can support organisations with change management, click here.