International Women in Engineering Day is upon us again and reminds us to celebrate the fantastic women excelling in their fields.
Over the last decade, engineering and broader STEM has been a much more attractive proposition for young women embarking on their careers than ever before. But we must do more to create balance and encourage more women into the sector.
What better way to do this than to meet the amazing women doing incredible jobs in the sector to hear about their experiences?
Meet: Holly Palmer, Contracts Manager at Alpheus Environmental
What is your current role, and how did you get there?
"I am Contracts Manager at Alpheus Environmental. I began my career at Alpheus at 16 years old where I was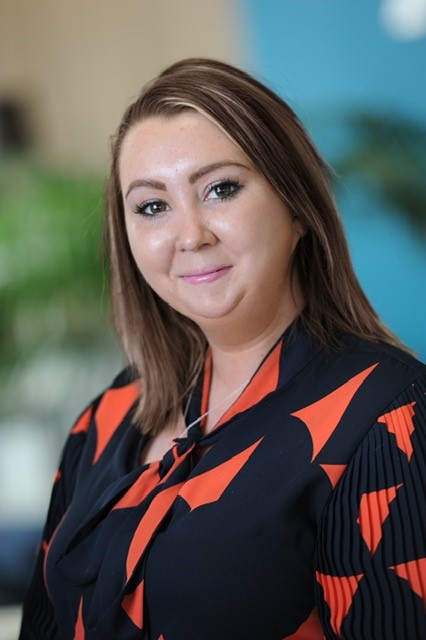 Helpdesk Co-ordinator and promoted to Helpdesk Manager a few years later. I then began a more technical role and have been in my current role for nearly 10 years."
What does a typical workday look like for you?
"As my title suggests, I am responsible for the day-to-day delivery of our contracts, coordinating a growing team of field engineers on sites and across the business. My role is to ensure we deliver everything we are contractually obliged to, whilst working closely with our customers to evolve and improve any element of the contract as the relationship evolves."
Was it always your dream to get into a role in the engineering sector?
"It would be safe to say it wasn't my dream to get into this or any other engineering role if I am being honest. I left school and moved on to my A Levels. I had no idea what I really wanted to do, had no distinct long-term plan. At the time I recruited for Alpheus I was still studying for my A-Levels, I was speaking to the lady I was babysitting for about not being sure that A-Levels were right for me at the time, and she mentioned that there was a job going at Alpheus if I wanted to take a break from studying for a while.
"I got the job. I started a week later. My view was that I would spend a year in the job, bank some money and return to my A Levels. That didn't quite go to plan, I was engrained in the businesses working with amazing colleagues – several women – and growing my knowledge of wastewater and water recycling. I became invested and was subsequently promoted in 2008 to Supervisor and was suddenly managing people older than myself. I had carved myself a career and didn't need to return to my A Levels, but thanks to Alpheus financially supporting my I did a HNC in Business, and then I funded a HND myself remotely to."
Did you worry about, or have you experienced, any issues being a woman in your role?
"I wouldn't say I was worried about any issues I may face; I would have just considered it a challenge. My gender does not define my abilities, and thanks to the support of my team, the vast majority being men, I have been able to do my job without my gender even being considered. Likewise with our customers, I don't face any misogyny. Not to say it wasn't present in the past. There have been a few times where I have advised on the telephone and given my expert opinion, only for the contact to get in touch with a male colleague – in the same office – to get their opinion. It is hard to put into words the feelings this rose in me. But rather than let it define me, I just continue to give my opinion and use my knowledge and to prove my credentials. Someone coming into the industry, especially young women, may find some things a little awkward. For instance, some of the older generation may refer to you as 'darling' or 'sweetheart'. But honestly, it doesn't mean anything. Its cultural and I know there is nothing behind it. These same men trust my opinions, work hard in the team."
Have you met or worked with other influential women in engineering who inspire you?
"I began my career working with several great women on the helpdesk and I looked up to them all. I learned so much from them, and they had been working on a majority male environment longer than myself. Every woman that works at the company is great. We have some highly intelligent people – one of my colleagues has a doctorate in Wastewater Management – and she blows my mind with her knowledge. We have women of all walks of life working at Alpheus, these women have incredible knowledge and experience in their individual roles, and they are all fundamental to a successful team.
What can the engineering sector do to inspire and attract young women to the profession?
"It stems from school age, initially. Career days we would learn about roles such as nurses or police officers, often parents of a pupil. You would never see anyone from STEM careers. I think it would be great if Alpheus and similar companies could spend the time visiting schools and promoting the sector. I also think school tours – small groups for no more than half an hour – are a great way of building excitement in what we do, especially at primary school age when their curiosity is building. We can't deny that to children poo is funny. My niece calls where I work the 'Poo Office'. But starting from something funny and giggly like poo and showing how we convert that to clean and clear water, seems magic. Its exciting. It is a great way to get them engaged.
"One final thing to say is to the board and managers of all STEM companies; you need more female representation at that level, certainly in decision making. As time progresses, we will see more women in senior positions, but in the short term if you are planning to make changes to policies or working practices, make sure women have a say. It's the only way to prove how dedicated we are to equality."