Neo, the treasury management, payments, and FX fintech, today announced that it has cleared 
$1 billion through its multi-currency accounts, which went live in June 2020.
 The firm has made huge strides in the past year and now has over 200 corporate clients across Europe sending and receiving payments every day. Furthermore, over 3,000 banks across the globe are connected to its Bank Identification Code (BIC) on the SWIFT network.
According to the 2021 European Association of Corporate Treasurers survey, managing multiple bank accounts and relationships is one of the greatest challenges for treasurers. Neo helps corporates overcome this issue by generating their own International Bank Account Numbers (IBANs) and creating virtual wallets for clients to make and receive payments in more than 30 currencies from a single account. 
Neo's platform and core banking system was built using proprietary technology, giving it the ability to open an account in as little as 48 hours, scale its services and respond quickly to customer requirements and structural changes in the market. 
 Its one-stop shop solution allows corporates to buy and sell a range of FX products for risk management and hedging purposes, cash-flow management, payments data analytics and more.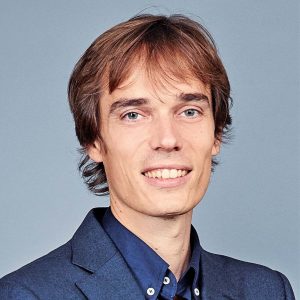 Laurent Descout, CEO and Co-Founder of Neo said: "Given that we have cleared $1 billion in just 14 months, it's clear that our solution was badly needed in the market. I'm very proud of the hard work our team put in to get us here, but we are only getting started. Treasurers face a multitude of challenges such as opening and managing multiple bank accounts, cybersecurity challenges while working remotely and efficient cash management.
"We built our own core banking system using proprietary technology and I look forward to developing our platform further adding analytics, cash flow and forecasting so that they are all available in one place to facilitate both strategic decision making and day-to-day cash flow management. Our immediate focus is doubling our client base in the next six months and clearing the next billion of transactions hopefully before end of the year, all while maintaining very high standards in terms of the quality of our client support."