Virgin Media O2 Business has today announced that it has appointed commercial specialist Catherine Amran as Director of its SMB (Small & Medium Business) division – as part of its commitment to offering reliable, flexible and secure connectivity to support growth for the UK's 5.5 million SMBs.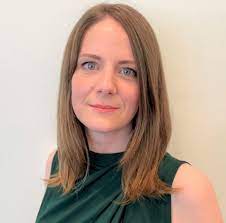 Amran brings with her more than 15 years of experience across commercial, strategic delivery, M&A and consultancy, with a rich career history that includes roles at HSBC and Worldpay, where she led the UK SMB division.
Reporting directly into Jo Bertram, Managing Director at Virgin Media O2 Business, Amran will now be responsible for driving growth in the SMB sector. She will lead both fixed and mobile product portfolios, with a focus on flexibility and value, supporting businesses with 10-249 employees in their digital transformation – keeping them securely connected at home, in the office and on the go. Key products include Business Mobile (including handset and sim-only plans, as well as data sharing options), Business Broadband, and leased lines for business (otherwise known as Dedicated Internet Access), complemented by a range of business tools (such as Microsoft 365, Sophos and MaaS360).
Catherine Amran says: "I'm thrilled to have joined the Virgin Media O2 Business team at such an exciting time, both for the organisation and for our SMB customers. Now more than ever, small and medium businesses need a connectivity partner that can give them more: more support, more value, more flexibility. I'm looking forward to working closely with customers to give them the connectivity tools they need to thrive in a changing working world."
Jo Bertram, Managing Director at Virgin Media O2 Business, adds: "Making up 99% of the UK's business landscape, small and medium organisations are the lifeblood of the economy – and with her wealth of experience and a razor-sharp focus on delivering value for customers, Catherine is absolutely the right person to lead our SMB directorate. After two years like no other, she will drive us forward in our mission to help small and medium business customers in all sectors embrace the digital tech they need to take their operations to the next level."